Home buyers with mortgages face 28% hit to buying power over 2023 as borrowing costs rise
Housing market is slowly transitioning to a buyers market as higher mortgage rates set to hit household buying power by up to 28% and asking price reductions return to pre-pandemic levels
Stamp duty changes will support lower value markets and help first-time buyers in southern England, while the increase in the stamp duty threshold to £250,000 takes 43% of homes out of stamp duty
UK house growth remains stable at +8.2% YoY despite increasing cost of living pressures with the pandemic price gains compounding the issue of affordability, especially in southern England
Some regions including Wales, the North East and Scotland have seen 10 years of growth compressed into just two over the pandemic
PRESS RELEASE: Rising mortgage rates impact buying power – although this will be partially offset by the cut to stamp duty
Despite housing market activity holding up over the summer – the recent spike in mortgage rates for new borrowers is the most important factor for the housing market this autumn. Higher mortgage rates are reducing buying power which could be as much as 28% if mortgage rates reach 5% by the end of the year, assuming buyers want to keep their monthly repayments unchanged.
To offset the hit to buying power, we believe that buyers have three options. They can put down a larger deposit, allocate more of their income to mortgage costs, or adjust their budgets and consider buying a smaller property or purchasing in a cheaper area. We anticipate that higher mortgage rates will have the greatest impact on buying power in high-value markets in London and the South East – as well as regions such as Wales that have registered the greatest surge in house prices over the pandemic.
Stamp duty changes announced last year will support activity in lower value markets and help first-time buyers in southern England, while the increase in the stamp duty threshold to £250,000 takes 43% of homes out of stamp duty and will boost regional markets. The position for first time buyers facing large stamp duty bills improves significantly in southern regions.
Asking price reductions return to pre-pandemic levels
There are early signs that price sensitivity is emerging as 6% of homes listed for sale have seen the asking price adjusted downwards by 5% or more, the highest level since before the pandemic. Re-pricing is a seasonal trend as we enter autumn, however, given the economic backdrop and factors including rising energy prices and rising interest rates – we believe this is a clear sign of a return to more of a buyers market after 2 years of a red-hot sellers market. For sellers, this means there is more of an impetus to shift their mindset when it comes to asking price, and consider local market dynamics more closely as well as the potential types of buyer for their property in the local area.
However, these price adjustments are to be expected as the market shifts from conditions where demand greatly exceeds supply. We do not believe that this is a pre-cursor for big price falls but an indication that the rate of price growth will start to slow more rapidly in Q4 and into 2023 as buyers react to the rising cost of borrowing.
10 years of house price growth compressed into 2 years due to the pandemic
Houses in Wales recorded a 27% jump in prices over the pandemic which is the equivalent to 10 years of pre-pandemic growth compressed into just over 2 years, while a similar pattern has been seen in the North East and Scotland largely due to below-average price growth since 2009.
Whilst London has lagged the rest of the market in terms of annual growth rates, the average house value in London has increased by over £100,000 since the start of the pandemic.
By contrast, the average value of a flat in London has increased just 2.4%. Flat growth is the weakest market segment in percentage terms in the UK as buyers prioritise space and more working from home and working from home hitting the London market more.
"A surge in home values over the pandemic and the rise of mortgage rates means we face a sizable hit to household buying power over the rest of 2022 and into 2023"
Richard Donnell, Executive Director at Zoopla comments: "Measures of housing market activity have been very resilient over the summer. A surge in home values over the pandemic and the rise of mortgage rates means we face a sizable hit to household buying power over the rest of 2022 and into 2023.
"While the recent changes to stamp duty are welcome, supporting activity in regional markets and the first time buyer market in southern England, the increase in mortgage rates will erode much of the gains. Homeowners that want to sell their home this year need to price realistically and seek the advice of an agent on local market trends."
Director of Benham and Reeves, Marc von Grundherr, commented: "Higher mortgage rates are just one factor contributing to the cost of living crisis, but they're certainly the most influential factor when it comes to the purchasing power of the nation's homebuyers. The market is now at a bit of a tipping point where house prices have continued to increase rapidly, but the reality for many buyers is that they are no longer able to stretch themselves financially. This should be an important consideration for those looking to sell and a consideration that must be made when setting your asking price.
"Entering the market with over ambitious asking price expectations is likely to see a property languish with little to no attention from prospective buyers. Even sellers with a more sensible approach may still find that they have to reduce a tad in order to get a sale over the line. The very best course of action in any market is to price appropriately and a good local agent will give you the best idea of current market values in your area, as well as the appetite for your home once it has hit the market.
"Selling at the top end of this valuation will leave you some wiggle room to negotiate downwards to a price you are still happy with and to a price point that will ultimately get you sold. Yes, the latest stamp duty cuts will leave buyers a little extra in their back pocket when it comes to negotiating, but don't be fooled into thinking this marginal saving will spur them into paying way over the odds for your home. It won't."
---
Ownly Secures an Oversubscribed $2.55m Seed Funding Round
PRESS RELEASE: Ownly—the fast-growth e-commerce PropTech solution for the home buying process—today announced it raised a $2.55 million seed round to support its rapid expansion into U.S. markets. The round was led by Bluesky Equities, with notable participation from NAventures, the corporate venture capital arm of National Bank of Canada as well as Garage Capital.

"With economic uncertainty in the housing market, the affordability crisis is forcing builders and sellers to find new and innovative ways to connect with their customers through cutting-edge technology. Ownly's platform creates the needed seamless experience for homebuyers and builders," said Jason Hardy, CEO and Co-Founder of Ownly. "I'm grateful to our investors for trusting our vision, this funding allows us to keep our momentum going at a faster and stronger pace."
"Ownly's co-founders have a rare dynamic; it is refreshing to see. Jason is a marketing expert and knows the industry. Ray Yip as the CTO, has the tech knowledge and vision for a great platform," stated Derrick Hunter, President and CEO of Bluesky Equities. "Having a team that understands its customers is incredibly important to us. Ownly's market feels right for disruption."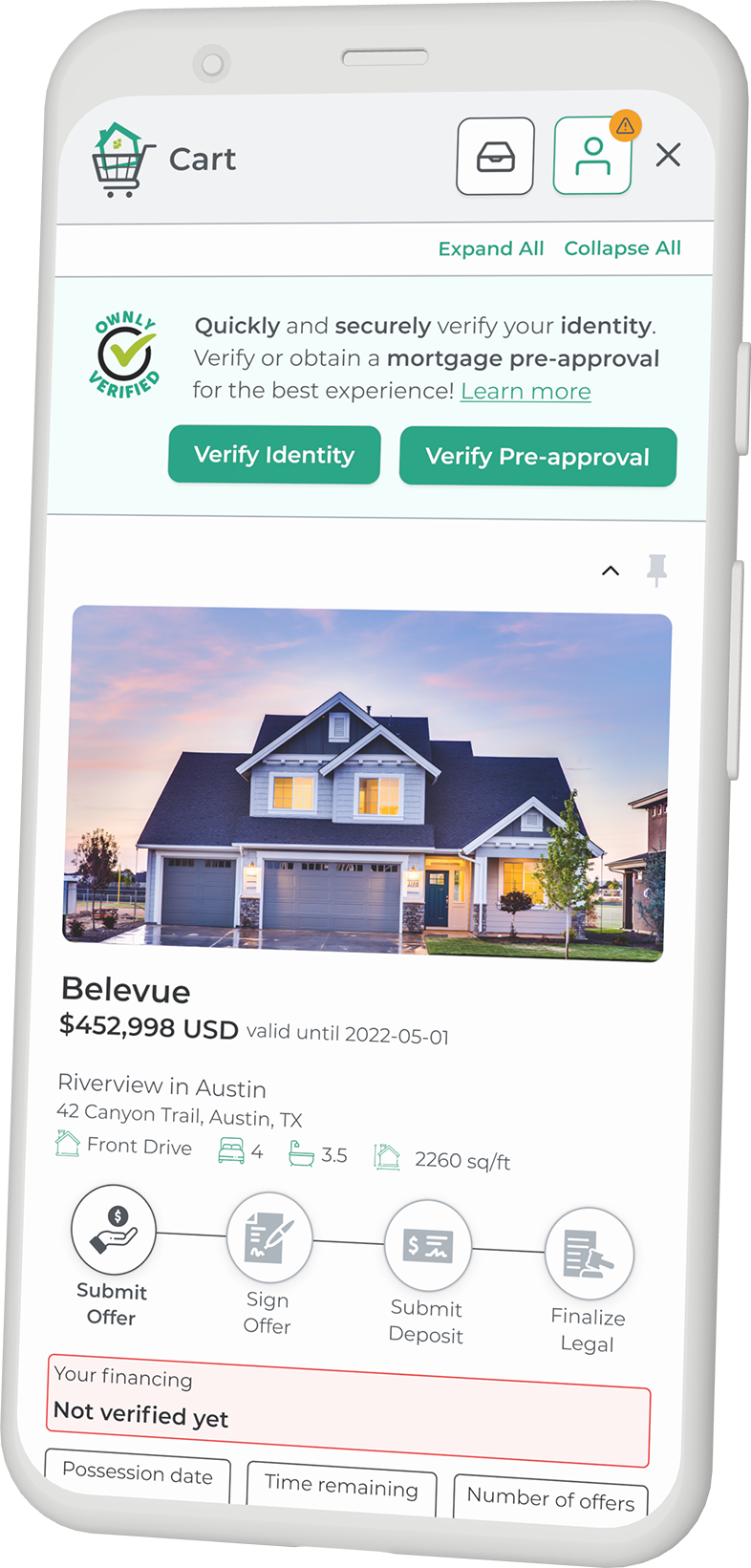 Since launching in 2020, Ownly has experienced over 100,000 online builds and 4,000 homebuyers in Canada actively shopping for and saving homes through the company's MyHome Portal. Homebuyers spend more time researching, refining as well as shopping for homes online. Since last year, the average time a user spends online home shopping in a day has increased from eight minutes and 24 seconds to 51 minutes to 23 seconds, an increase of more than 605 percent. With this fresh capital, Ownly can scale its platform and bring a secure, frictionless experience of homebuying into North American markets.
"Jason is a prime example of an entrepreneur who understands the industry and what it needs to truly progress. He saw an opportunity for direct-to-consumer, which is a mentality the industry has been slow to adopt," stated Mike McCauley, Co-founder and General Partner of Garage Capital. "Ownly offers a very promising concept and the existing early customer traction displays serious initial validation. We are excited to partner with Jason and the rest of the team to help evolve and disrupt the industry."
"NAventures, the corporate venture capital arm of National Bank of Canada, is pleased to support Ownly's vision to modernize the homebuying experience," offeredJames Povitz, Principal of NAventures. "Ownly's white-label solution is nimble and provides multiple benefits to builders and their sales teams. Ownly also empowers prospective purchasers with the information they need to make informed buying decisions and enables a digital purchasing experience that they have come to expect in today's world."
Ownly is bringing e-commerce to the real estate industry, creating a frictionless and transparent process for the home buying experience. Often referred to as the "Shopify" of real estate, the state-of-the-art Software-as-a-Service (SaaS) platform enables its customers to shop, finance and buy new homes online, from any device. Ownly works in partnership with today's leading ERP, CRM as well as lot management software providers to deliver unprecedented data and analytics into customers shopping behaviors and shopping preferences. Ownly is delivering the future of new home shopping, online.
About Ownly: By creating a frictionless homebuying process, Ownly brings e-commerce to the real estate industry. The platform allows customers to shop, pre-qualify, finance, and buy new homes online, from any device. Working with leading ERP, CRM, and lot management software, Ownly enables easy, transparent online home shopping, while delivering unprecedented data analytics into customer shopping behaviors and buying experiences. Learn more: http://www.theownly.io
---
RICS commence public consultation on advice to valuers regarding cladding
With latest data suggesting nearly 10,000 properties still require remediation*, RICS Standards and Regulation Board (SRB) is taking further steps in the public interest to support lending on flats in buildings with cladding. This positive step is possible thanks to new statutory leaseholder protections and lending industry commitments** to recommence mortgage loans.
The proposed guidance supports RICS valuers to take a consistent and transparent approach in undertaking valuations for mortgage purposes on domestic residential blocks of flats (see note 1). The draft approach also guides valuers on how to take into account any agreed remediation funding and timelines when valuing blocks of flats.
The new draft guidance, open for public consultation from today, is the culmination of intensive work by an RICS-convened expert working group, comprising valuers, lending bodies, conveyancers, fire engineers with input from DLUHC officials.
RICS supports voluntary early adoption of the approach set out in this guidance where lenders wish to start lending prior to formal approval by SRB.
The loss of confidence in the fire safety of blocks of flats has severely impacted the property market and leaseholders, with many still unable to sell due to the absence of mortgage finance, and, until recently, facing unaffordable costs for risk mitigation and remediation. RICS acts in the public interest, and is committed to supporting all parties in tackling this issue head on. This consultation will build on recent progress and will play an important part in restoring a fully functioning market.
Prior to this public consultation, RICS worked closely with valuers, their lender clients, government and other key stakeholders. Through the public consultation RICS encourages pro-active engagement from industry, government, leaseholder and homebuyer groups and the public to ensure all views are considered and to ensure the approach is workable in practice.
Once the consultation is complete, implementation of the guidance will be decided upon by the RICS Standards & Regulation board who will ensure it is appropriate and in the best interests of the public.
Moving forward, RICS anticipates, that with the implementation of the Fire Safety Act and the statutory protections for leaseholders against costs in the Building Safety Act, reliance on EWS1 will reduce further, with external wall fire risk assessments falling in line of the normal FRA process according to BSI PAS9980 – a standard that RICS helped to create.
* https://www.rics.org/uk/news-insight/latest-news/news-opinion/rics-developing-guidance-to-support-valuers-on-properties-with-cladding/
** https://www.ukfinance.org.uk/policy-and-guidance/guidance/statement-industry-support-leaseholder-protections-within-building
---
National Association of Property Buyers: Opportunity missed by Liz Truss in Conference speech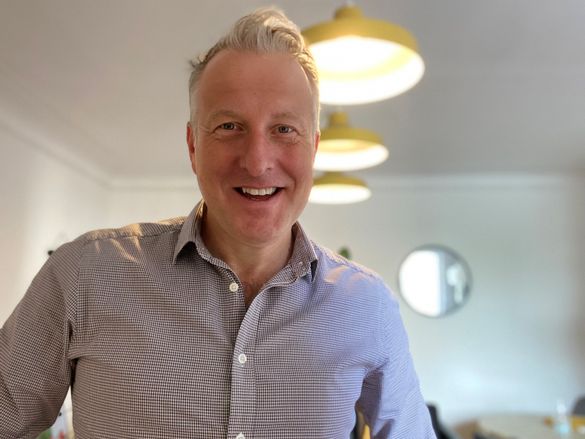 LIZ TRUSS failed to calm growing concern about the turbulence in the housing market, a leading property association warned today.
The National Association of Property Buyers said the Prime Minister "missed an opportunity" in her speech to the Conservative Conference in Birmingham to address the fears many Brits have about their chances of ever owning a home.
Jonathan Rolande, spokesman for the NAPB, said: " I am sorry to say I heard nothing to give me any hope that we're now on a course to even begin putting right so many of the injustices built into our housing market. When it comes to a vision for the property and housing market, an opportunity has been missed. And this is a great pity. Given she was standing infront of a sign which said "Getting Britain Moving", it's ironic that we heard nothing on property reform.
"The speech was big on big ideas and vision but small on any detail. This was an opportunity to calm the nerves and the markets – but it fell short.
"Ms Truss repeatedly said "the status quo is not an option". Yet by not addressing the issues we are currently experiencing in the housing market, the Prime Minister has signalled the status quo will carry on for many who are struggling to get a foot on the property ladder.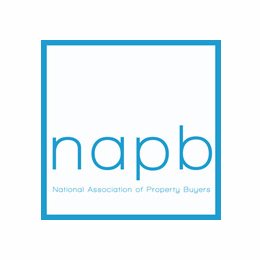 "A speech can never cover everything, but it was disappointing to see housing was rarely referenced. The only mention was the recent stamp duty cut, which was targeted in the wrong areas. That aside, the mention of Ms Truss's own struggle to get on the housing ladder was the only time property came up.
"What we needed to see and hear were clearer ideas especially on how the Government will address the UK's house supply crisis."
"A healthy property market is essential. What we now need in the property market following the disastrous mini-Budget is stability and balance.
"The Prime Minister needs to remain mindful that property is where everything in our lives begins and ends. By tackling and solving issues linked to property, this Government can help improve schools, hospitals, transport, life opportunities and the wider economy. A decent home, whether owned or rented, should always be a right for everyone and the Government needs to show they will deliver in this area"
---
The Proptech-X Weekly Roundup in association with Estate Agent Networking.
Andrew Stanton is the founder and CEO of Proptech-PR, a consultancy for Founders of Proptechs looking to grow and exit, using his influence from decades of industry experience. Separately he is a consultant to some of the biggest names in global real estate, advising on sales and acquisitions, market positioning, and operations. He is also the founder and editor of Proptech-X Proptech & Property News, where his insights, connections and detailed analysis and commentary on proptech and real estate are second to none.