The Depositary powers forward with huge Leaders Roman Group deal
It has just been announced that The Depositary co-founders Kristjan Byfield and An Deckers have landed a three-year partnership deal with the Leaders Roman Group, adding to their already impressive list of letting agents clients.
Knowing Kristjan well, our paths cross regularly at real estate and tech conventions and awards and at corporate events, I can genuinely say that his solution, which automates end of tenancy processes, is a really great triumph and well deserved.
A major reason that The Depositary works is that Kristjan did not develop the solution in a vacuum, he runs a real estate business, which I visited back in 2019, as I wanted to learn more about what he was up to.
He explained, like many others who find a problem in the lettings process, there must be a better way to deal with when a tenancy ends as it is so time-consuming and frustrating for all stakeholders, but when he looked around no one had a solution.
So he was brave enough to spend tens of thousands of his own money to develop a solution that worked, which is now being continually refined.
"Our in depth knowledge of lettings, regulatory compliance and the day-to-day operational demands of running a letting agency has led to an intuitive product which slots seamlessly into agencies, big and small, across England & Wales.
"Our other superpower is listening to the amazing clients we have. We are constantly reinvesting into the platform to refine its existing functionality and to deliver the new features and functionality our agents want to deliver even better results."
As for the Leaders Roman Group adoption of The Depositary's solution following an extensive trial, it was an easy decision for Michael Cook, the group's managing director:
"The end-of-tenancy deposit return process can sometimes be fractious between the tenant and the landlord, with a natural conflict of interest, so anything that can help make the process more transparent is a welcome addition. Since trialling The Depositary we noted turnaround times to release deposits becoming quicker and dispute levels reducing."
In my day job working with property technology and fintech founders, commercial ideation, the marrying up of the needs of a client and building a process that has a true market fit, is always a big winner. The added level of expertise and lettings knowledge gained from running their own lettings operation based near Shoreditch, which is also a tech startup hub, helps too.
What is becoming clear is that major pain points can be automated, reducing friction and saving huge amounts of time for all stakeholders, which if you have as many tenancies as LRG does around 70,000, becomes a really great way to push further profit to the bottom line of the business.
I think that The Depositary, which had its genesis in 2020 but has been in development a while before, is such a winner is because anyone meeting the team will see they really care and want to help the industry, creating revenue out of a SaaS model is great, but so too is developing something immediately useful.
Kristjan and An's other great skill is to align with other lettings solutions like Rich Abbotts's InventoryHive (Ed: disclaimer they are one of my clients at Proptech-PR, a consultancy for proptech founders) creating an ecosystem of best in class solutions that agents can trust.
I know from dealing with numerous lettings operations that still use people to deal with insanely repetitive and time-consuming operations that there is a better way, and I would urge these business owners to take the time to search people out like Kristjan, as these new digital tools are there to power businesses not replace them. And the end users, stakeholders, landlords and tenants really appreciate the efficient service that software supplies 24/7.
---
UKAA Appoints Brendan Geraghty as New CEO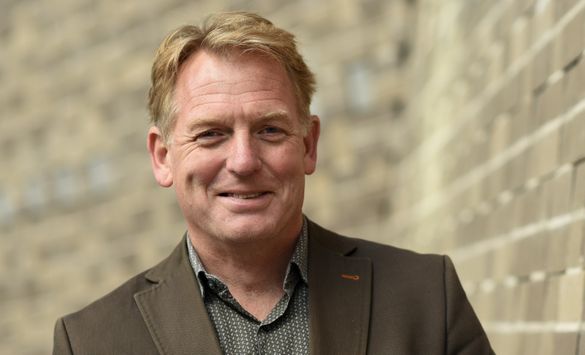 The Board of UKAA (the UK Apartment Association), the trade organisation for the UK's Build to Rent sector, has announced the appointment of Brendan Geraghty as its new CEO.
Architect, Design and Development Strategist Geraghty comes to the role with a deep understanding of the Build to Rent sector, built on roles with Centred Architecture, Optim and Geraghty Taylor Architects. Active in the sector since 2011 and a recognised Build to Rent (BTR) thought leader, Brendan has actively championed the integration of consumer culture in BTR with a 'brand before building' approach.
Combining strong conceptual and creative intelligence with a solid practical bias, Geraghty's strategic, analytical approach allows 'big picture' thinking to be supported by appropriate levels of granular detail to create inspiring and deliverable solutions. Along with his cross-sector experience and 16 years in senior project and business roles, this positions him perfectly for taking the UKAA forward.
Geraghty has already been associated with the UKAA for some time, having managed the content for the recently launched Best Practice Guide. Now, he will lead the organisation as it moves to shape the future of Build to Rent in the UK.
With over 300 members from across the sector and growing at a rate of more than 100 members per year, the UKAA serves as a single unifying and authoritative body for the urban and suburban Build to Rent sector, working with government, investors, lenders, operators, suppliers and customers to support knowledge exchange, expansion and best practice at every level.
New CEO Brendan Geraghty will be spearheading the UKAA's leadership through high quality knowledge and research, supporting the organisation to serve as the voice of the Build to Rent sector in the UK. He will also explore new relationships with others in the residential sector with an interest in Build to Rent including housing associations, co-living investors and operators, contractors and house builders as well as pressing ESG issues such as Net Zero Carbon.
Brendan Geraghty, CEO, UKAA, said: "I'm delighted and honoured to lead the UKAA into this new chapter, working to ensure the UK and our members are at the forefront of best practice in the Build to Rent sector. The potential of Build to Rent is still far from fulfilled – there is appetite for exceptional growth in the UK, particularly at a regional level. UKAA will be at the heart of that growth."
Lesley Roberts, President, UKAA, comments: "We are thrilled that Brendan has taken up the leadership of UKAA at this exciting time in the organisation's development. We look forward to the organisation's continued growth with Brendan at the helm at this pivotal time for Build to Rent in the UK."
---
As instructions drop by 31%, is this Purplebricks' swansong?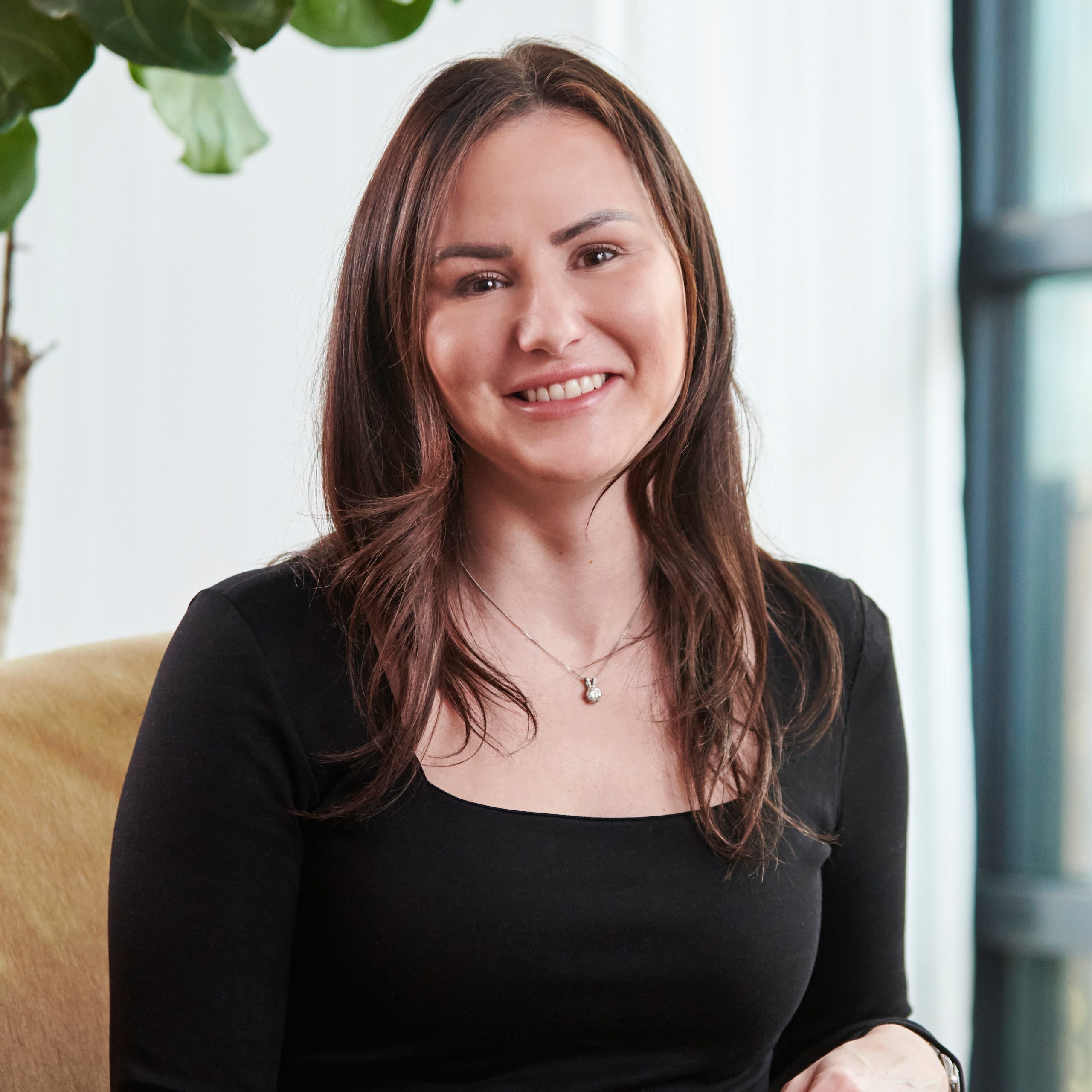 Purplebricks has always been a cash cow. Its upfront payment business model always meant that its coffers were full of cash as soon as vendors listed their properties, sale or no sale. A great model, apart from the fact they only ever made a profit once in all of their trading life and that was a tiny profit mostly made from the one-off sale of their assets overseas.
Now though, this payment model is biting them deeply on their purple behind, as the volume of vendors who listed with them last year was 31% less than the previous year. Listing only 40,141 properties against 58,043 the previous year, it's no wonder Vic Darvey was keen to move on and let the incumbent CEO Helena Marston explain this to the shareholders later in the year.
In figures, Purplebricks will do around £70 million, making a loss in excess of £8 million, but its biggest problem is the cash at bank figure which is likely to be around £43 million. This sounds like a big enough war chest to get the company out of trouble, but with the share price dropping 25% since January 2022, and trading at just 17.8p on the AIM, plus a possible class action looming and a multi-million provision needed to cover their lettings deposits debacle, might this be the tipping point for Purplebricks?
Looking at the next year, these are Helena Marston's big problems:
Fewer homes will be sold, so Purplebricks needs to get a bigger slice of a reducing pie. Land Registry is already showing that year on year for March, completions are down by 13%, so sales volumes and instruction volumes are ticking downward.
The Purplebricks model is inextricably linked to a cash upfront, and it had the advantage when it first launched that it was a cheap option, now with raised fees it is in some areas on a par with traditional agents.
It has moved to a PAYE model, which means extra costs and liabilities, and though it does not have physical offices, the cost of TV and other advertising is probably on a monthly basis somewhere near these costs. So what was seen as an agile model, dump staff and branch costs, is in fact a fallacy.
The threatened class action and all the fallout and negative press can really damage a business, as reputation is paramount and the public are fickle, they tend to swerve businesses that are perceived to be unfair to their workers.
Helena Marston's biggest problem as she captains and steers the ship is the fact she has zero experience of selling property or letting property. Significantly, Countrywide PLC appointed a certain Alison Platt as CEO in 2014, also with zero experience, at that time the UK's largest estate agency group.
Four years later, Platt resigned after two profit warnings in three months and the share price had been driven through the floor. That company limped along like a wounded dinosaur until its assets were picked up by an enterprise that turned them around in 18 months.
Because they had a management board packed with experienced property practitioners whose DNA was estate agency, Connells Group is now the most profitable and largest agent in the UK. Experience counts.
Experimentation and inexperience is a risky strategy when a company has little cash to spend and is possibly facing a substantial multimillion legal battle. I hope Helena knows what she signed up to.
---
PRESS RELEASE: Proptech can help address the needs of an on-demand society
Since the introduction of on-demand shopping where consumers can get what they want when they want it and all from the comfort of their home, big brands are creating a sense of immediacy and setting expectations of instant gratification being possible. This is according to Richard Combellack, Chief Commercial Officer at BriefYourMarket, who adds that people have become accustomed to convenience and now expect to receive a reply from a business within just a few hours of their enquiry.
"Technology is deeply embedded into everyday life and continues to change the way business is conducted. It has allowed businesses to become more efficient which, in turn, has led to customers expecting efficiency. While it is technology that has raised people's expectations, it is also technology that will help agents to meet those expectations and deliver the type of service that many consumers have become accustomed to in other sectors," says Combellack. "Property professionals are using proptech to automate and expediate an array of administrative processes, as well as services that provide customers with an instant reply. An example of this is LeadPro, which is an automated system that replies instantly to all buyer and tenant email enquiries from portals. In the reply, every applicant is sent a questionnaire asking if they have a house to sell, let, or whether they need a mortgage."
Combellack adds that with more than half of enquiries being made in the evening or over weekends, without an automated system in place, many will be missed. "An immediate response to enquiries enhances the customer experience while helping agents to ultimately convert more business. Nobody objects to a phone call they expect after filling out a web form that asks when the most appropriate time would be," he says.
Integrating products like LeadPro and live chat services such as Yomdel into your website help cover off the current need for immediate and 24/7 communication. "A conversation management provider is a great solution for agents to engage with customers around the clock and without further adding to their own workload. Yomdel is also integrated with Facebook Messenger and email so customers can choose their preferred method of contact and receive a comprehensive service from a business even outside of normal working hours. It's yet another way of increasing engagement and converting more business that may have otherwise been lost," Combellack comments.
He notes that proptech can also be used to enhance the customer experience through using platforms that track the entire sales process and deliver data that provides actionable insights. "Understanding your market and customers is pivotal to making the right business decisions. Having access to data about customers and what they want, will help agents to make informed decisions that improve customer service as well as their sales performance. "The property industry is about people and technology can't replace all the human touch points. However, it can be used to examine and enhance those touch points. A platform such as KnowYourMarket uses market research from mystery shopping and customer feedback to analyse every touch point an agent has with their customer. The data can then be used to identify strengths and weaknesses against desired company protocols where teams are involved to formulate and implement a strategy that will optimise an agent's processes," he concludes.
Andrew Stanton is the founder and CEO of Proptech-PR, a consultancy for Founders of Proptechs looking to grow and exit, using his influence from decades of industry experience. Separately he is a consultant to some of the biggest names in global real estate, advising on sales and acquisitions, market positioning, and operations. He is also the founder and editor of Proptech-X Proptech & Property News, where his insights, connections and detailed analysis and commentary on proptech and real estate are second to none.