PRESS RELEASE: Proptech can help address the needs of an on-demand society
Since the introduction of on-demand shopping where consumers can get what they want when they want it and all from the comfort of their home, big brands are creating a sense of immediacy and setting expectations of instant gratification being possible. This is according to Richard Combellack, Chief Commercial Officer at BriefYourMarket, who adds that people have become accustomed to convenience and now expect to receive a reply from a business within just a few hours of their enquiry.
"Technology is deeply embedded into everyday life and continues to change the way business is conducted. It has allowed businesses to become more efficient which, in turn, has led to customers expecting efficiency. While it is technology that has raised people's expectations, it is also technology that will help agents to meet those expectations and deliver the type of service that many consumers have become accustomed to in other sectors," says Combellack. "Property professionals are using proptech to automate and expediate an array of administrative processes, as well as services that provide customers with an instant reply. An example of this is LeadPro, which is an automated system that replies instantly to all buyer and tenant email enquiries from portals. In the reply, every applicant is sent a questionnaire asking if they have a house to sell, let, or whether they need a mortgage."
Combellack adds that with more than half of enquiries being made in the evening or over weekends, without an automated system in place, many will be missed. "An immediate response to enquiries enhances the customer experience while helping agents to ultimately convert more business. Nobody objects to a phone call they expect after filling out a web form that asks when the most appropriate time would be," he says.
Integrating products like LeadPro and live chat services such as Yomdel into your website help cover off the current need for immediate and 24/7 communication. "A conversation management provider is a great solution for agents to engage with customers around the clock and without further adding to their own workload. Yomdel is also integrated with Facebook Messenger and email so customers can choose their preferred method of contact and receive a comprehensive service from a business even outside of normal working hours. It's yet another way of increasing engagement and converting more business that may have otherwise been lost," Combellack comments.
He notes that proptech can also be used to enhance the customer experience through using platforms that track the entire sales process and deliver data that provides actionable insights. "Understanding your market and customers is pivotal to making the right business decisions. Having access to data about customers and what they want, will help agents to make informed decisions that improve customer service as well as their sales performance. "The property industry is about people and technology can't replace all the human touch points. However, it can be used to examine and enhance those touch points. A platform such as KnowYourMarket uses market research from mystery shopping and customer feedback to analyse every touch point an agent has with their customer. The data can then be used to identify strengths and weaknesses against desired company protocols where teams are involved to formulate and implement a strategy that will optimise an agent's processes," he concludes.
---
Demand for Rental Guarantor Services at "All Time High"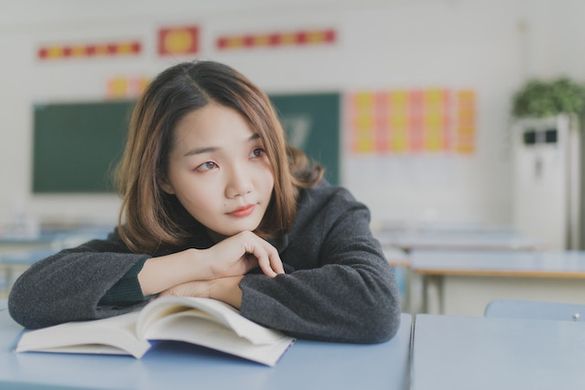 Landlords and referencing agencies increasing their acceptance criteria for guarantors
Growing awareness of role that guarantor services can play for care-leavers and estranged students
Housing Hand reports spike in universities seeking rental guarantor partnerships
The UK's largest rental guarantor service, Housing Hand, has reported that demand for guarantor services has reached an "all time high", with an increasingly diverse audience needing access to these services, as landlords and referencing agencies expand their acceptance criteria for eligible guarantors. This is particularly notable in areas where high quality university places are in demand and thus so is local accommodation.
"Distance learning and lack of face-to-face interaction have been a challenge over the last few years in terms of student engagement. While this situation is improving, what we're now seeing is that many landlords are becoming scrupulous about who they rent to and putting conditions in place. From talking to students at multiple housing fairs, we've noted that it's increasingly common for landlords to ask for six- or 12-months' worth of rent to secure a property. This is resulting in a narrowing of property choices for students."
James Maguire, Head of Sales and Business Development, Housing Hand
For students who don't have family to fall back on, the situation is significantly harder. UCAS has recognised this, making the option for students to identify themselves as estranged more prominent in its application process. There is also growing awareness of the need to provide additional support for care leavers, with many local regions focusing on this. In Cambridge, for example, the Cambridge University Science and Policy Exchange programme recently recommended to Cambridgeshire County Council that care leavers be given support equivalent to that offered by a parent, to 'equalise the playing field.'
One way to do this is to provide a rent guarantor. With a rent guarantor in place, students can pay their rent monthly instead of needing to stump up an eye-watering upfront sum. This is a step in the right direction for care leavers and estranged students.
According to children's charity St Christopher's Fellowship, just 6% of care leavers go to university. That compares to 37.9% of the entire UK 18-year-old population, according to UCAS. Many factors come into play to cause this, including access to accommodation and funding, as well as mental health concerns. St Christopher's reports that 46% of care leavers have some form of mental health issue (that compares to just 10% of their peer group).
To help support more care leavers to access higher education, Housing Hand offers a care leaver and estranged student service as an extension of the rental guarantor service that it provides in partnership with universities. It is the only rental guarantor service in the UK that offers support specifically for these vulnerable student groups.
Housing Hand has been partnering with universities since 2017 but has seen a significant increase in demand in recent months, with several high-profile universities entering into partnerships with the company to better support vulnerable students, including those who are estranged from their family and those leaving care.
"Higher education institutions are increasingly embracing the need to provide comprehensive services for all students, including those who have previously slipped through the cracks. UCAS's focus on estranged students in its application process means that there will be more students identifying as estranged. This is pushing many universities to not just offer rental guarantor services to their entire student body, but to put additional support in place for the most vulnerable, including care leavers and estranged students."
James Maguire, Head of Sales and Business Development, Housing Hand
Through Housing Hand's preferential arrangements with universities, students gain improved access to a wider pool of properties than they would otherwise have. There is a levelling of the playing field that supports a seamless renting experience for all, regardless of background.
Andrew Stanton is the founder and CEO of Proptech-PR, a consultancy for Founders of Proptechs looking to grow and exit, using his influence from decades of industry experience. Separately he is a consultant to some of the biggest names in global real estate, advising on sales and acquisitions, market positioning, and operations. He is also the founder and editor of Proptech-X Proptech & Property News, where his insights, connections and detailed analysis and commentary on proptech and real estate are second to none.