Rental Crisis Deepens as Lack of Stock Pushes Yields Up in Every Region
PRESS RELEASE: The impact of the UK's chronic shortage of rental homes has been highlighted once more, as the latest Buy-to-Let Rental Barometer shows rising yields in every region of England and Wales over the past year. Published by Fleet Mortgages, the Q1 2023 increase in rental yields to 6.5% reflects the combined impact of lack of stock in the rental sector and heightened tenant demand.
The high level of demand is in part due to many would-be first-time buyers remaining in the rental sector. Figures from Nationwide show that UK house prices fell at their fastest annual rate since 2009 in the year to March, dropping by 3.1%. However, Rightmove reports that the asking price for first-time buyer properties (defined as a flat or house with up to two bedrooms) has just hit a new record high, or £224,963. Given that mortgages have become more expensive in recent months, it is perhaps unsurprising that a recent Uswitch survey of 2,000 renters found that 49% would need house prices to fall by between 11% and 20% before they could afford to buy, while 13% would need prices to drop even more.
All of this is putting pressure on the rental sector at a time when landlords are exiting en masse. Tory MP Bob Blackman warns that, "Many private sector landlords are leaving the market because it is no longer as profitable as it once was."
The Bank of England, in an early 2023 Monetary Policy Report, advises that, "Contacts attributed this to a combination of factors including tax and regulation, higher maintenance and borrowing costs, and an inability to recoup increased costs in rents."
All of this is bad news for landlords and renters alike, with the situation creating greater inequality in the private rented sector, according to UK rental guarantor service Housing Hand.
Graham Hayward, Chief Operating Officer, Housing Hand: "The current state of the UK rental sector does much to favour wealthier renters, who can easily access large deposits and sail through referencing requirements. For those who cannot complete referencing as smoothly, the situation is increasingly difficult. And until more is done to encourage landlords back to the market, it seems unlikely to change for the better. Landlords are a vital part of the housing mix in this country, yet nothing is being done to encourage a rise in their numbers."
Housing Hand is working to support both renters and landlords. The company offers rental guarantor services to students and working professionals who do not have a personal guarantor, along with house finder services. Housing Hand also works with Canopy to support renters who don't meet traditional referencing requirements, to provide greater equality of access within the private rented sector. The company also offers a no-deposit renting option, subject to landlord approval, to assist tenants into their first rental property or to ease the transition between rental homes.

Graham Hayward, Chief Operating Officer, Housing Hand: "Faster, easier referencing and pay-monthly guarantor services can help to make renting more accessible and affordable. Our goal is to reassure both renters and landlords that they can enjoy a smoother, better rental experience."
---
---
NAPB: Just 500 new homes being built every day across England, latest figures reveal
PRESS RELEASE: Only 500 new homes a day are being built across England every day – leaving a whole generation of people facing the prospect of being unable to own a property.
The figure, uncovered by the National Association of Property Buyers, comes months after the Government abandoned a target to build 300,000 new homes a year.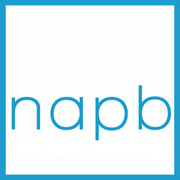 Latest figures show why Ministers decided to take that step.
Analysis of the latest official data by the NAPB, shows 46,230 properties were constructed in England between April and June last year… which is about 500 a day.
That's way off the Government's previously stated target of around 830 a day.
Commenting, Jonathan Rolande from the NAPB, said: "The rate of new builds is not even keeping up with demand, let alone doing anything to put right the backlog of property building that has developed over decades. Population growth and the increases in the formation of households mean that more people are competing for relatively fewer properties to buy or rent like some awful game of musical chairs. The shortage of property leads to spiralling prices and rents and impacts almost every aspect of our lives including health, social mobility, family structures and the wider economy. We urgently need more homes."
The last time the UK hit 300,000 a year was in 1977, when 314,090 houses were completed.
Mr Rolande added: "Whether you're a homeowner, a renter, a landlord or a professional in the property business the chances are that you agree the property market in the UK is well and truly broken.
"House prices have recently reached a record high. Rents are now following them. Wages are failing to keep up with the rising cost of living, including rising mortgage rates.
"While the UK is not alone in having a housing crisis it seems particularly acute here. Reasons probably include our south east-centric economy and the British penchant for owning our own homes.
"It is a very big problem. Our property market is worth £9,000,000,000,000. That's £130,000 for every person in the country.Contrary to what some might think, the housing crisis is not purely due to a physical shortage of land. Even on our small island there is actually plenty of land available for house building. Especially brownfield land."
The Government's long-held ambition to see 300,000 homes built every year were left in tatters last December after housing secretary Michael Gove yesterday abandoned it.
The U-turn on a policy that has been in Conservative Party manifestos for years followed a threatened rebellion by 60 MPs as the Levelling Up and Regeneration Bill makes its way through parliament, and the target will now become 'advisory' rather than 'mandatory'.
---
Proptech and Property News in association with Estate Agent Networking.
Andrew Stanton is the founder and CEO of Proptech-PR, a consultancy for Founders of Proptechs looking to grow and exit, using his influence from decades of industry experience. Separately he is a consultant to some of the biggest names in global real estate, advising on sales and acquisitions, market positioning, and operations. He is also the founder and editor of Proptech-X Proptech & Property News, where his insights, connections and detailed analysis and commentary on proptech and real estate are second to none.