Second Century Ventures Opens Applications for 2023 REACH UK Program
PRESS RELEASE: The UK arm of the REACH real estate technology scale-up program is now accepting applications for its 2023 cohort. The award-winning REACH program was developed and is operated by Second Century Ventures, the strategic investment arm of the National Association of Realtors®.
The mission of the REACH UK program is to accelerate the adoption of the most promising new technology across the real estate ecosystem and its ancillary industries, including finance, banking and insurance. The REACH UK program offers premier access to the following:
Mentorship from real estate, venture capital and technology sector leaders;
Education on how to navigate the trillion-dollar global property industry;
Exclusive speaking opportunities at the most impactful conferences, trade shows and networking events, including Propertymark, CREtech London, EA Masters and more;
Unique access to top media and academic organizations; and
A global network of highly talented, like-minded entrepreneurs, including more than 180 REACH portfolio companies and curated program sponsors.
On the heels of two successful cohorts, and with continued support from leading industry partner, NAEA Propertymark, REACH UK has established itself as an industry standout. The program will once again offer a select group of entrepreneurs access to a worldwide network of peers, mentors and investors in conjunction with its sister programs in the U.S., Canada and Australia.
"The pace of innovation in the real estate technology sector is staggering," said Bob Goldberg, NAR CEO and the president of SCV. "We have seen several remarkable success stories come out of the REACH UK program, and we're eager to work with a new group of innovators looking to make their mark on a dynamic industry."
Notable successes from REACH UK portfolio companies include the following:
The closing of fundraising rounds by Hammock, Residently, Mokki, Myr.ai and Monspire, totalling over £12 million;
Successful international expansion by Myr.ai, bringing their smart building technology into the UK by entering the market with leading players Cadworks and E-office;
Smart Point's record year-on-year revenue achievement through expansion into new European cities;
Strategic collaborations between BlockDox and Fyma, providing cutting-edge data analytics and insights via integrating new types of occupancy and traffic data for commercial real estate;
BlockDox and edozo partnership delivering smart use of building data; and
Several cohort companies receiving invitations to deploy their technology with major real estate groups and establish transformative pilot programs in the UK and globally.
"It is a privilege to be at the helm of the REACH UK program for our third year in operation," said Valentina Shegoyan, managing partner of REACH UK. "As the proptech market continues to mature throughout Europe, we see more and more high-calibre startups with strong leadership addressing the real estate market, and we continue investing in a diverse range of solutions while growing our own operations in parallel."
Applications for REACH UK will be accepted through October 14, 2022. The program will begin in February 2023 and run through autumn 2023.
For more information about REACH UK, join one of our open office hour sessions, or to apply, visit nar-reach.com/uk.
About NAR
The National Association of Realtors® is America's largest trade association, representing more than 1.5 million members involved in all aspects of the residential and commercial real estate industries.
About REACH
REACH is a unique technology scale-up program created by Second Century Ventures, the most active global fund in real estate technology. Backed by the National Association of Realtors®, Second Century Ventures leverages the association's more than 1.5 million members and an unparalleled network of executives within real estate and adjacent industries. The REACH program helps technology companies scale across the real estate vertical and its adjacent markets through education, mentorship and market exposure. For more on REACH, visit www.narreach.com
About Propertymark
Propertymark is the UK's leading professional body for estate and letting agents, commercial agents, auctioneers, valuers and inventory providers, comprising nearly 17,500 members. Propertymark is member-led with a Board which is made up of practicing agents who ensure the organization works closely with its members to set professional standards through regulation, accredited and recognized qualifications, an industry-leading training program and mandatory Continuing Professional Development.
---
---
US NEWS: Brivo Recognized As "Overall Data Management Platform of the Year" By PropTech Breakthrough

PRESS RELEASE: Brivo, a leading provider in cloud-based access control and smart building technologies, today announced it has been selected as "Overall Data Management Platform of the Year" in the annual PropTech Breakthrough Awards program conducted by PropTech Breakthrough, a leading independent market intelligence organization that evaluates and recognizes standout real estate technology companies, products, and services around the globe. In 2021, Brivo was awarded "Vacation Rental Platform of the Year" by PropTech Breakthrough.
Brivo's solutions in the real estate technology market equip customers with data and analytics that are digestible and action-oriented. The Brivo security suite is built on a robust, cloud-based access control platform that enables and optimizes hybrid work models, modernizes operations and yields data that turns actionable insights into data-driven decisions across the enterprise ecosystem.
Additionally, Brivo's signature product, Brivo Access, interacts with the full Brivo suite of proptech products, including visitor management, smart home automation, occupancy monitoring and mobile management. It also offers an open API that integrates with many features and applications, including identity management, elevator control, coworking and health and wellness.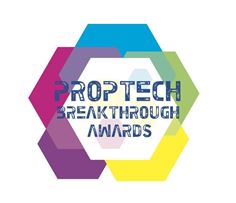 The versatility of Brivo Access allows Brivo to provide companies with the most accurate access control data possible. This data empowers business leaders with proof points to adapt flexible work policies as well as helps them adhere to sustainability requirements.
With building utilization insights in their toolbox, business leaders can strategically approach and anticipate their electricity usage and ensure their operations are efficient and environmentally friendly.
"We are deeply grateful for this recognition by PropTech Breakthrough. Rather than provide customers with incomprehensible data they cannot generate any key learnings from, Brivo offers a comprehensive view of your environment from any device, anywhere to improve visibility and incident response time," said Steve Van Till, founder and CEO of Brivo. "This award serves as a milestone that highlights Brivo's determination to break through the proptech and real estate technology markets to provide business leaders and property managers with the highest quality access control data and analytics possible."
Today, Brivo is helping its 45,000 customer accounts across the enterprise, commercial and multifamily verticals adapt their hybrid work policies and meet their sustainability goals. In 2021, Brivo reached more than 72,000 business locations in 42 countries.
The mission of the annual PropTech Breakthrough Awards program is to conduct the industry's most comprehensive analysis and evaluation of the top technology companies, solutions, and products in the real estate technology industry today. This year's program attracted more than 1,500 nominations from over 12 different countries throughout the world.
"For security professionals, access control and its integration with other technologies has been very important in enabling a hybrid workplace since 2020. These professionals struggle with how to best harness and apply security data, as they are concerned around a lack of actionable insight from the data, failure to generate sufficient data and incompatible data sources," said Bryan Vaughn, Managing Director of PropTech Breakthrough Awards. "With a legacy of innovation, Brivo continues to break through the real estate and proptech technology markets to support business leaders with access control data and analytics as they perfect flexible work policies, empowering them to create resilient hybrid work models for employers and employees alike. Congratulations on being our choice for 'Overall Data Management Platform of the Year.'"
Brivo created the cloud-based access control and smart spaces technology category more than 20 years ago and remains the global leader serving commercial real estate, multifamily residential, and large distributed enterprises.
Andrew Stanton is the founder and CEO of Proptech-PR, a consultancy for Founders of Proptechs looking to grow and exit, using his influence from decades of industry experience. Separately he is a consultant to some of the biggest names in global real estate, advising on sales and acquisitions, market positioning, and operations. He is also the founder and editor of Proptech-X Proptech & Property News, where his insights, connections and detailed analysis and commentary on proptech and real estate are second to none.