PRESS RELEASE: deskbird raises $5 million to accelerate growth across Europe
ST.GALLEN, AUGUST 22, 2022 – deskbird, a Swiss-based tech company on its way to becoming Europe's leading workplace management platform, announced the closing of a $5 million Pre-Series A financing round. The new funding brings deskbird's total funding to $6.5 million since its foundation, making it the most funded European SaaS startup for workplace management.
Investors Fortyone and Rivus Capital as well as existing investor session.vc led the round, demonstrating a strong trust in deskbird's management team and its ambition to become Europe's leading workplace solution. The investment follows deskbird's outstanding performance since inception, achieving a total contract volume (TCV) of $2m just one year after product launch (+50% monthly growth).
The capital will turbocharge deskbird's growth across European markets and allow the startup to expand its product offering to meet additional needs of their enterprise and mid-market customers. With its workplace app, deskbird already helps to manage over 500 offices across 20 countries, from customers such as Schaeffler, Heineken, KFC, Knauf, Volksbank, and more. Deskbird plans to at least double their team to over 100 people until the end of next year.
With its unique approach to workplace management, deskbird offers the first workplace software built around users and not buildings. This results in an unrivaled, mobile-first user experience and a product that helps both avoid workplace chaos and improve in-person collaboration in the office. Employees can do more than just book resources in the office, as they can see who is in the office at a glance and easily schedule in-person meetings accordingly.
Deskbird offers a state-of-the-art user experience and integrations with MS Teams, Outlook, Google Calendar, Slack, and more, leading to an exceptionally high user adoption. The data generated on office space consumption and occupancy helps companies to optimise their office spendings. Deskbird can tailor its offering and comply with the complex IT security, legal, and data privacy requirements of enterprise customers, making it the solution of choice for modern companies with a flexible workplace.
‍Ivan Cossu, co-founder and CEO of deskbird: "With deskbird, we are shaping the new way of working and helping companies to create better flexible workplaces. We are excited to have our existing investor session.vc further backing us in the current round and new, experienced investors Fortyone and Rivus Capital joining our journey. With the additional capital, we will not only boost our growth to become Europe's category-leading workplace solution, but also expand our platform around the workplace needs of our target customers."
Jonas Hess, co-founder and CPO of deskbird: "We are grateful for the exceptionally close collaboration with our clients, which allowed us to build a B2B product that is loved by both employees and managers. Thanks to this financing round, we will further push user engagement, functionality and integrations in existing workflows. As we are growing to over 100 people in the near future, one big challenge will be to find the very best talent in line with our culture."
---
---
Future Market Insights: Workflow Content Automation (WCA) Market to hit $4.4 million
According to Future Market Insights (FMI), the global workflow content automation (WCA) market is likely to grow at a noteworthy CAGR of around 15.3% from 2022-2032. The market is expected to reach a valuation of ~US$ 1,073.0 Mn by the end of 2022.
Surging demand for digitalization in business operations and urgent need for the removal of time-consuming tasks with automation are expected to drive growth in the workflow content automation market in the coming decade.
Rising digital transformation initiatives for performance improvements, cost-efficiency, and faster performance is also expected to drive the workflow content automation market and present attractive growth opportunities for numerous vendors.
Digital transformation with the incorporation of WCA solutions helps in streamlining workflows, improves efficiency & productivity for documentation procedures, offers better customer experience, and accelerates organizational growth.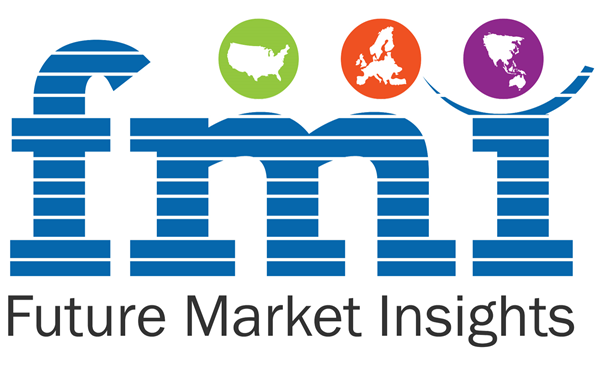 Get a Sample Copy of the Report
Key Takeaways: Workflow Content Automation Market
By solution, the services segment is estimated to grow at a robust CAGR of 13.4% through 2032.
Based on enterprise size, the SMEs segment is estimated to grow by 5.2x during the forecast period.
By industry, the IT & telecom segment is anticipated to increase at a CAGR of 19.0% between 2022 and 2032.
The U.S. workflow content automation market is expected to progress at a CAGR of around 11.3% through 2032.
In India, the workflow content automation market is likely to grow by 7.7x during the forecast period.
The workflow content automation market in China is estimated to create an absolute dollar opportunity of US$ 290.0 Mn in the forecast period.
"To meet the increasing automation requirements of several customers across various industries, organizations need to surge investments and create more awareness about workflow content automation platforms and solutions worldwide."

FMI analyst
Rising Adoption of WCA for Easing Compliance and Enhancing Security to Drive Growth
Growing adoption of workflow content automation solutions for scalability of systems to which it is applied is one of the key drivers of the global market. A large number of organizations are expected to adopt workflow content automation platforms in the evaluation period owing to their ability to ease compliance and enhance security.
WCA also helps in achieving automation and digital transformation with cybersecurity and compliance, especially in regions where these are updated on a regular basis. Automating crucial data intensive tasks required for maintaining compliance makes these processes efficient and straightforward while simplifying them, which would fuel the market in the assessment period.
More Valuable Insights on Workflow content automation Market
Future Market Insight's report on the workflow content automation industry research is segmented into four major sections – solution (workflow content automation platform (cloud-based, on-premises), services (professional services, managed services), enterprise size (small and mid-sized enterprises (SMEs), large enterprises), industry (BFSI, transportation and logistics, IT & telecom, retail, manufacturing, government, healthcare and others), and region (North America, Latin America, Europe, East Asia, South Asia & Pacific, and the Middle East & Africa), to help readers understand and evaluate lucrative opportunities in the workflow content automation demand outlook.
Competitive Landscape
Workflow content automation businesses are emphasizing on enterprise partnerships, collaborations, and product innovations for expanding their geographic footprint, strengthening market positions, increasing sales, and maintaining a strong foothold in the competitive market.
For instance,
In March 2022, Smart Communications announced its partnership with Duck Creek Technologies. The partnership would enable leading insurers to deliver digital-first conversational experiences to their customers. Organizations will be able to streamline processes and enable agents & underwriters to work in a more efficient way.
In September 2021, MHC announced the introduction of an enterprise workflow and content automation platform named MHC NorthStar. This cloud-native platform is perfect for an end-to-end process which involves communications and documents that are core to operations.
Andrew Stanton is the founder and CEO of Proptech-PR, a consultancy for Founders of Proptechs looking to grow and exit, using his influence from decades of industry experience. Separately he is a consultant to some of the biggest names in global real estate, advising on sales and acquisitions, market positioning, and operations. He is also the founder and editor of Proptech-X Proptech & Property News, where his insights, connections and detailed analysis and commentary on proptech and real estate are second to none.