Jason Tebb's OnTheMarket powers forward as Liz Truss flounders
Prime minister Liz Truss, who may not be in position by the end of the week is a perfect example of how not to lead from the front, and how adoption of the wrong policies and strategies can cause widescale havoc in a matter of weeks.
In contrast Jason Tebb CEO of OnTheMarket, (who for clarity is not one of my clients in my day job as CEO of Proptech-PR a consultancy for Proptech founders), shines out as a beacon of leadership, listening and brilliance, a role model for others in the industry.
OntheMarket, for those who can not remember was not in a great place when Jason Tebb was entrusted with dealing with its problems and setting it on a different course. Member agents had become alienated and felt dispossessed, a similar theme that Liz Truss is having to deal with.
But unlike Liz Truss, possibly hiding under her desk, well she did swerve most of Prime Ministers Question Time, Jason Tebb, from day one had an open door policy, which with his frequent meetings with agent members showed not only did he want to engage, he was listening and responding to what he heard.
This openness and positivity in the realm of property portals where there has been much turbulence with action groups actively campaigning against some brands, is now bearing fruit as a number of OTM's original phalanx of 'founder' agency partners who signed up five years ago, are continuing with OTM, a huge sign that they are happy with how things are going.
As Jason Tebb commented, 'It is a great message for us … These commitments show we are not just a challenger brand, we are a business of scale.'
The other big thing that Jason Tebb has and Liz Truss lacks is a sound strategy, in the time that Jason has been at the helm he has skilfully positioned the OTM brand as a property portal fit for the new generation of tech-savvy buyers and renters, from the recent adoption of Whatsapp as a feature, to the much larger architecture pieces of incorporating prime pieces of Teclet which was acquired by OTM.
Jason's vision, and it is my thoughts not his, is that a portal should not just be a digital signboard advertising inventory, where buyers and tenants then jump off and go to the agents. Instead OTM is providing digital hand tools and solutions to gently help agents modernise and streamline their businesses, a helping hand that drives profitability.
On top of this Jason and his team have been astute enough to tie up with some of the largest and best providers in the UK real estate space, think Matt Gilpin's Sprift (disclosure Sprift is one of Proptech-PR's clients) for example. OTM has given its members access to a definitive provider of the top strata of property intelligence, just what modern agents need to power their businesses.
Whilst I am not thinking that Jason Tebb should be our next Prime Minister, I do think that OTM though being the smallest of the big three UK portals, has a big future as it is in the hands of someone who has an agent's DNA.
Someone who knows what agents need to grow their businesses, unlike many in other c-suites who sit in ivory towers divorced from the day-to-day needs of the 18,000 plus agencies in the UK.
---
---
Guild wins Best Agency Network at the ESTAS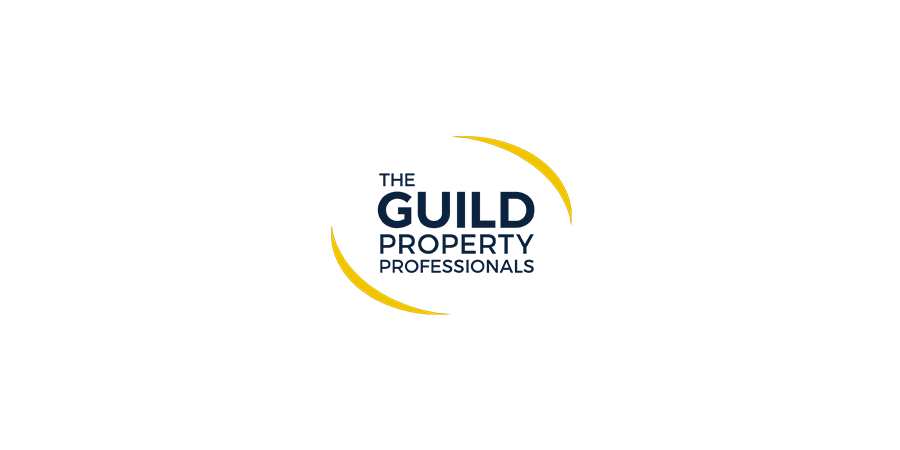 On Friday 14 October, The Guild of Property Professionals walked away with the coveted ESTAS award for The Best Agency Network as rated by homemovers across the UK, based on the average ratings achieved by all participating Guild agents using the ESTAS review platform.
Iain McKenzie, CEO of The Guild of Property Professionals, said: "We are elated to have once again received this award, recognizing our Members' integral contribution to the property industry. We have a passion for independent property professionals and are continuously striving to ensure that our Members have the tools, services and support they need to thrive and deliver exceptional customer service, in any market condition. Our goal is to help our network excel, to grow their market share and revenue, while also saving on costs and remaining compliant. These are the avenues that drive our decisions as an organisation and continue to steer us true. We are extremely pleased to know that our Members are delivering a fantastic service for their clients."
This year the ESTAS celebrates their 19th year of showcasing some of the industry's best estate and letting agents in the UK based purely on feedback from customers who are asked a series of questions about the service they have received from their agent.
In addition to the Best Agency Network 2022 award, Guild Members received 66 ESTAS, achieving 18 golds, 12 silver awards and 6 bronze awards, as well as multiple regional and overall best in country awards. This year the Guild Agent of the Year 2022 was C residential, who also received the Grand Prix award for the Best Estate Agent Office in the UK.
McKenzie notes that the past year has had many ups and downs with growing economic pressure, interest rate hikes and the cost-of-living crisis impacting many households. Throughout everything, agents have risen to the occasion and been on hand to assist people move. "The ESTAS gives us an opportunity to reflect on the amazing work so many agents have done over the past year and celebrate those property professionals who have excelled and provided a phenomenal service to their clients. The fact that the winning agents are selected purely on the service they deliver, makes the ESTAS that much more special. I don't think there can be a greater honour in the industry than to receive an award that is judged by those standards," he adds.
Simon Brown Founder of The ESTAS said: "We believe that customer service should be at the heart of everything we do within the industry. We understand how hard it is to deliver exceptional customer service, which is why we commemorate agents and property businesses which are committed to providing amazing service. The ESTAS review and awards platform helps agents generate consumer trust."
McKenzie says that it is a fantastic achievement for our Members to have been recognised at the ESTAS.
The list of Guild winners:
Estate Agents
Drivers & Norris – Gold
Hunter Campbell – Gold
Kingsleigh Residential – Gold
Northgate – Gold
Mackay Property – Gold
Power Bespoke – Gold
Cook Residential – Gold
C residential – Gold
Williams Estates – Gold
Ferndown Estates – Gold
Sweetmove – Gold
Royston & Lund – Silver
Mundy's – Silver
Northgate – Silver
Peter Morgan – Silver
Williams Estates – Silver
Dourish & Day – Silver
Hawksbys Property Services – Bronze
Lettings – Landlords and Tenants
Drivers & Norris – Gold
Barbers – Gold
Dourish & Day – Gold
Williams Estates – Gold
Moore and York Lettings – Gold
Platinum Properties – Gold (Landlords)
Platinum Properties – Gold (tenants)
Williams Estates – Silver
Northgate – Silver
Mundy's – Silver
Bentons Estate Agents – Silver
Drivers & Norris – Silver
Dourish & Day –Bronze
Williams Estates – Bronze (Landlords)
Williams Estates – Bronze (tenants)
Northgate – Bronze
Agency Groups
Royston & Lund – Silver – UK
Taylor Milburn – Bronze – UK
Alexander May – South West
White & Guard – Southern
Northgate Estate Agents – North East
Williams Estates – Wales
People Awards
Caroline Freeman – Newby and Co
Grand Prix
C residential – Best Estate Agent Office UK
Guild Agent of the Year 2022
C residential
Best in county
C residential – Staffordshire – Sales
Cook Residential – Gloucestershire – Sales
Dourish & Day – Staffordshire – Landlords and Tenants
Ferndown Estates – Warwickshire – Sales and Lettings
Harper Williams – Cheshire – Sales
Hunter Campbell – Antrim – Sales
Kingsleigh Residential – Essex – Sales
Mackay Property – Hertfordshire – Sales
Moore and York Lettings – Leicestershire – Landlords and Tenants
Morris Marshall and Poole – Powys – Sales
Mundy's – Lincolnshire – Sales
Northgate – Durham – Sales and Lettings
Peter Morgan – Mid Glamorgan – Sales
Peter Morgan – West Glamorgan – Sales
Platinum Properties – Cambridgeshire – Landlords and tenants
Power Bespoke – Surrey – Sales and Lettings
Royston and Lund – Nottinghamshire – Tenants
White and Guard – Bishops Waltham – Hampshire – Sales
Williams and Goodwin – Gwynedd – Sales
Williams and Goodwin – Denbighshire – Sales
Williams and Goodwin – Isle of Anglesey – Sales
Williams and Goodwin –Denbighshire – Lettings
Williams and Goodwin – Isle of Anglesey – Landlords and tenants
---
Proptech and Property News in association with Estate Agent Networking.
Andrew Stanton is the founder and CEO of Proptech-PR, a consultancy for Founders of Proptechs looking to grow and exit, using his influence from decades of industry experience. Separately he is a consultant to some of the biggest names in global real estate, advising on sales and acquisitions, market positioning, and operations. He is also the founder and editor of Proptech-X Proptech & Property News, where his insights, connections and detailed analysis and commentary on proptech and real estate are second to none.