Coadjute raises further £4m as it prepares to expand network across property market
Coadjute, the blockchain network for the UK property market that aims to transform the ease and speed of home purchasing, has announced a £4m investment funding round.
As Coadjute's deployment across the UK property market continues to expand, this latest backing has been led by Manchester-based Praetura Ventures, with other significant investors including Reech Corporations Group.
Coadjute are using the new funds secured to continue the network rollout and press ahead with their developments for buyers and sellers, and for the financial services industry.
The investment comes despite a background of a 38% reduction in investment in PropTech investments globally last year, signifying the confidence Coadjute's investors have in the company's proposition and success to date.
Dan Salmons, CEO of Coadjute, said: "Industry leaders are increasingly talking about a truly digitised property market, but can't imagine how that gets delivered.   
"Coadjute have been investing in the technology that enables that future, everything from up front information to smart contracts, digital identity to synchronised settlement.
"Customers are routinely astonished how far ahead we are – we can do what many think is still science fiction.
"The latest funding round shows the confidence of our investors, and we look forward to sharing some exciting developments in the coming year."
This round takes the total raised by Coadjute to £14m, following a £1m Pre-Seed round in 2019, £3m Seed round in 2020 and £6m round in 2021.
David Foreman, Managing Partner at Praetura Ventures, added: "Unlike other PropTech companies, the key to Coadjute's success is collaboration with incumbent players and using their platform to connect all the stakeholders involved in the sale of a property.
"Their proposition is unique to the industry. We want to help them continue to expand and move closer towards their vision of a connected property industry."
Coadjute has announced it has welcomed a host of leading property businesses on the network. Recent announcements include the largest independent residential sales and lettings estate agency group Spicerhaart and Talbots Law, a top law firm based in the Midlands.
Top 15 mortgage lender Kensington, recently acquired by Barclays, has also recently announced it has completed a project designed to understand how to best implement Coadjute's technology. The sandbox project proved to be hugely successful, with the lender now exploring next steps towards going live on the network.
---
Andrew Stanton, CEO of Proptech-PR and founder of Proptech-X, states for transparency that although Coadjute are a client, this press release has been circulated by Coadjute's official PR company.
Andrew Stanton said: "For anyone unfamiliar with Coadjute, it is a real-time network built to speed up property transactions.  A fast, secure, and standardised way for property businesses to connect and transact, Coadjute doesn't replace existing systems, it connects them. The network utilises R3 Corda enterprise technology, a bank-grade form of Blockchain with particularly high levels of security, used by numerous financial institutions the world over. By providing a secure, digital way to connect in real-time, the network cuts costs, improves security and efficiency, and opens the door to innovation."
---
---
Award-Winning Estate Agency Yopa Develops Partnership With Charity Children in Scotland
Award-winning estate agency Yopa develops its partnership with Scottish charity Children in Scotland.
The partnership, which began in September 2022, continues to support the activities of the charity including the work of the children and young people's advisory group, Changing our World.
Going forward, Yopa will aid in supporting a new event in the children's sector, the forthcoming Children's Mental Health Conference in May, and our ongoing sponsorship of Changing our World as the group continues to lobby Scottish government on the tackling of issues on which they want to see change and progress made.
In November 2022 Yopa's Head of Scotland, Anthony Conroy, attended the Children in Scotland annual conference with his team and introduced a keynote speaker at the event. The event, which was attended by practitioners and service providers across Scotland, aimed to inspire attendees to make positive change amongst children and young people across the Scottish communities.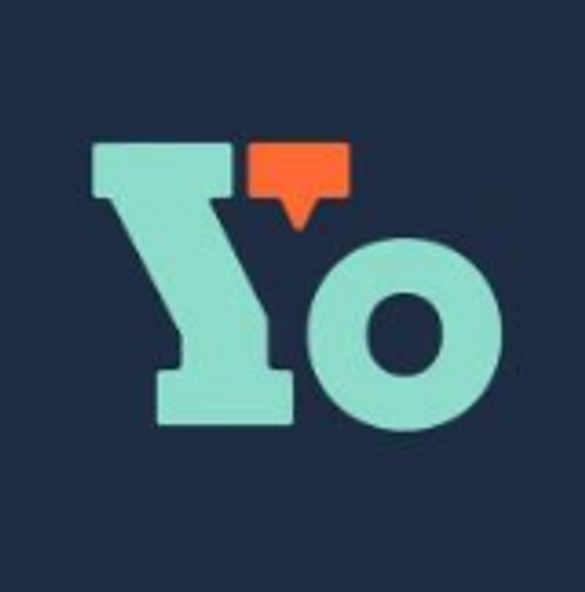 Judith Turbyne, Chief Executive Officer of Children in Scotland, followed by saying: "I'm so pleased that Yopa have chosen to continue their support of Children in Scotland and the work we do. Over the past six months, they were not only directly involved in our Annual Conference, but the partnership supported the work of our children and young people's advisory group, Changing our World – helping shape our activities as well as celebrating their fifth anniversary!
"Looking ahead for the next six months, Yopa's support will continue with Changing our World while also directly supporting our forthcoming Children's Mental Health Conference in May. This support will mean we can keep ticket prices as low as possibly, making the event more accessible to the children's sector.
"It's of great value to us to be in a partnership with an organisation with such closely aligned values and a shared belief in achieving our vision that all children have an equal chance to flourish.
I look forward to seeing how the next six months progresses."
Verona Frankish, Chief Executive Officer of Yopa, comments: "We're thrilled to be continuing our partnership with Children in Scotland. Engaging with local communities is a big part of life at Yopa, which is why we are proud to support Children in Scotland's aim of giving all young people in Scotland the chance to flourish. Over the last few months, we've been lucky enough to sponsor and attend their annual conference, and we're looking forward to supporting the upcoming Children's Mental Health Conference in May. For our teams and our clients, a healthy work-life balance is pivotal, which is why the topic of mental health resonates so strongly with us."
Anthony Conroy, Head of Yopa Scotland, concludes: "Along with the rest of the Yopa Scotland team, I'm delighted to be continuing our support of Children in Scotland, starting with the Children's Mental Health Conference in May. As a father of two I feel personally connected to Children in Scotland's work in promoting equality and rights for young people, and as a local business owner within Yopa, I'm proud to support a charity that makes a positive difference in our communities. The Children's Mental Health Conference could not come at a better time, and we're delighted to lend our support to an event that highlights intersectional approaches to better mental health for all young people."
---
Proptech and Property News in association with Estate Agent Networking.
Andrew Stanton is the founder and CEO of Proptech-PR, a consultancy for Founders of Proptechs looking to grow and exit, using his influence from decades of industry experience. Separately he is a consultant to some of the biggest names in global real estate, advising on sales and acquisitions, market positioning, and operations. He is also the founder and editor of Proptech-X Proptech & Property News, where his insights, connections and detailed analysis and commentary on proptech and real estate are second to none.