Generation Rent: Census shows failure of policies to promote home ownership
Responding to new Census 2021 data which finds that 5.0 million households now rent from private landlords in England and Wales, an increase of more than 1 million since 2011, Dan Wilson Craw, Deputy Director of Generation Rent, said:
"Despite an array of supposedly pro-home ownership policies over the past decade, the private rented sector was the fastest growing tenure. A million more households are paying high rents to private landlords, face a much greater risk of living in a poor quality home than other tenures, and live with the threat of eviction at short notice without the chance to appeal.
"In 2019, the government belatedly recognised the need for a much better deal for private tenants, including the abolition of unfair Section 21 evictions, but as we start 2023 we are still waiting for the legislation that will make this a reality."
Further information is available here.
While the number of home owners have increased, as a proportion of the population they have fallen from 64.3% in 2011 to 62.5% in 2021. Private renters have grown as a proportion of the population from 16.7% to 20.3% in the same period.
The government published the White Paper A Fairer Private Rented Sector in June 2022. A Renters Reform Bill has been promised and is expected in 2023.
---
---
Prime London property demand falls but appetite for super-prime keeps getting stronger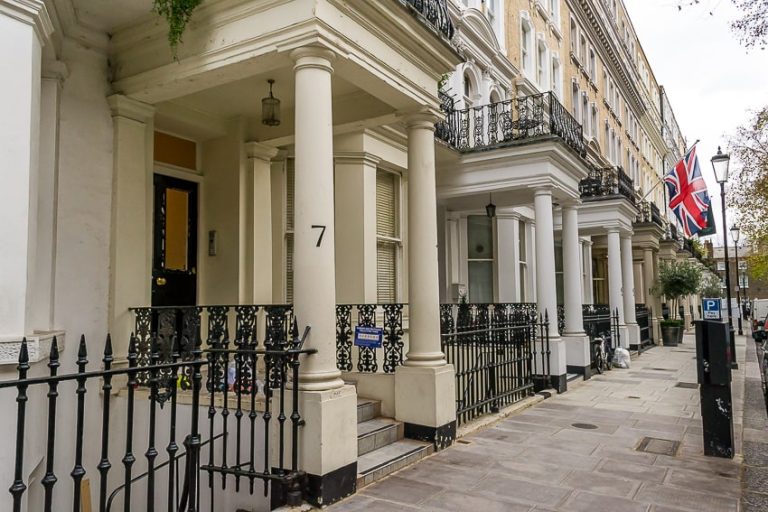 PRESS RELEASE: The latest Prime Central London Buyer Demand Index by London lettings and estate agent, Benham and Reeves, has found that demand is down across the prime London market (£2m-£10m) both on a quarterly and annual basis, but the super-prime threshold of £10m+ has seen an increase in buyer demand in the fourth quarter of 2022.
The PCL Homebuyer Demand Index by Benham and Reeves monitors demand for homes valued between £2-£10 million and £10 million and above based on the ratio of properties listed online that have already sold subject to contract or gone under offer. E.g, if 100 homes are listed and 50 are already sold, the demand score would be 50%.
Prime Market – £2m-£10m
Across the core prime market, buyer demand has seen a decline in the fourth quarter of this year, falling by -4.1% to 21.4%, thus marking an annual decline of -5.7% since this time last year.
Chiswick (51.7%), Wimbledon (44.9%) and Islington (38%) are home to the current highest demand for prime properties.
In terms of quarterly change, however, St John's Wood has seen the strongest growth at 5.4%, followed by Regents Park (5%), Islington (4.1%), Holland Park (2.7%), and Marylebone (1%).
The largest quarterly decline in demand for Prime London property has been recorded in Barnes where it has dropped by -29.7% in the past three months, followed by Wandsworth (-26.7%), Canary Wharf (-13.1%), Highgate (-11%), and Clapham (-8.6%).
On an annual basis, St. John's Wood has seen its popularity grow the most with a Prime demand increase of 3.2%. In Maida Vale, demand is up 3%, while Wapping (2.8%), Chiswick (1.7%), Regents Park (1.6%), and Marylebone (1.6%) have all recorded slight increases.
The largest annual declines have been recorded in Wandsworth (-28.9%), Putney (-24.9%), and Clapham (-24.7%).
Super Prime Market – £10m+
After two quarters of growth, the super-prime market has once again seen demand increase by 9.1% on a quarterly basis to currently sit at 16.3%. This also marks an annual rate growth of 7.1%.
Wimbledon is the hottest spot in London's super prime market with current demand at 93%, followed by Pimlico (66.7%) and Fitzrovia (20%).
Wimbledon has also recorded the largest quarterly increase (68%), followed by Pimlico (66.7%), and Fitzrovia (20%).
The biggest quarterly drops have come in Highgate (-16.7%), Hampstead Garden (-7.7%), and Belgravia (-5%).
As for annual demand change, the best performing areas of London are again Pimlico (66.7%), Wimbledone (26.3%), and Fitzrovia (20%).
The worst annual drops have come in Highgate (-22.2%), Kensington (-7.4%), and Knightsbridge (-6.8%).
Director of Benham and Reeves, Marc von Grundherr, commented:
"Demand for prime London property has fallen in the past quarter and this is hardly surprising given that financing such princely purchases has become a lot more expensive in recent months.
At the same time, we're seeing a subsidence in the pandemic inspired race for space that was driving market performance across much of prime London's peripheral neighbourhoods over the last year or so.
While homes with greater access to green space are less of a driving factor, the South West segment of the prime market is still performing well, as are some of the more traditional prime central neighbourhoods.
So while demand may be down overall, we're still seeing those who are looking to buy act with serious intent when doing so and pouncing on what is currently a very good market if you are a buyer.
The super prime market is also seeing an uplift in activity and this is down to the fact that this segment of the market is based very much on quality over quantity and far less susceptible to a drop in market activity.
It is also being driven by a rejuvenated level of foreign buyer demand with these buyers far less concerned about the increased cost of borrowing, as it remains far more favourable when compared to their domestic markets."
---
Proptech and Property News in association with Estate Agent Networking.
Andrew Stanton is the founder and CEO of Proptech-PR, a consultancy for Founders of Proptechs looking to grow and exit, using his influence from decades of industry experience. Separately he is a consultant to some of the biggest names in global real estate, advising on sales and acquisitions, market positioning, and operations. He is also the founder and editor of Proptech-X Proptech & Property News, where his insights, connections and detailed analysis and commentary on proptech and real estate are second to none.