Rents predicted to rise by 12.9% in 2023
Finanze is predicting that rental demand will remain high this year, but rents will rise across the UK by almost 13% as a result.
Joshua Ellard, Finanze's head of specialist finance and research, commented: "This time last year, many would have been expecting a period of recovery in which the economy could thrive and recover from the global pandemic.
"In reality 2022 has thrown everything at us, from both economic and political perspectives."
In an annual research report, Finanze noted that the Bank of England's base rate will rise to 5% unless inflation is wrestled back under control, which may be an outcome of a decline in mortgage approvals, with sellers left with no option but settle below asking price.
When it comes to commercial property, the company said that rising debt will result in more businesses going bust, which also negatively impacts the market.
the report suggests that rising cost of inputs and debt will lead to more business insolvencies and cost reductions, thus negatively impacting the market.
---
---
Andy Hill Awarded OBE in 2023 King's Honours List
PRESS RELEASE: Andy Hill, founder and Group Chief Executive of award-winning housebuilder The Hill Group, has been awarded an OBE (Officer of the Order of the British Empire) by His Majesty The King in the 2023 New Year Honours List.
Andy receives the award for services to affordable housing, an area of the housebuilding sector where The Hill Group has been a pioneer over the last two decades, as partner of choice to many Housing Associations and Local Authorities throughout the south of England. The company has a strong track record delivering a wide range of affordable and mixed tenure developments, which represent around half of the Group's overall portfolio. In 2019, to mark the company's 20th anniversary, Andy launched 'Foundation 200', a £15m charitable programme to donate 200 purpose-built modular homes to local authorities and homeless charities, providing safe, secure accommodation to people who would otherwise be homeless.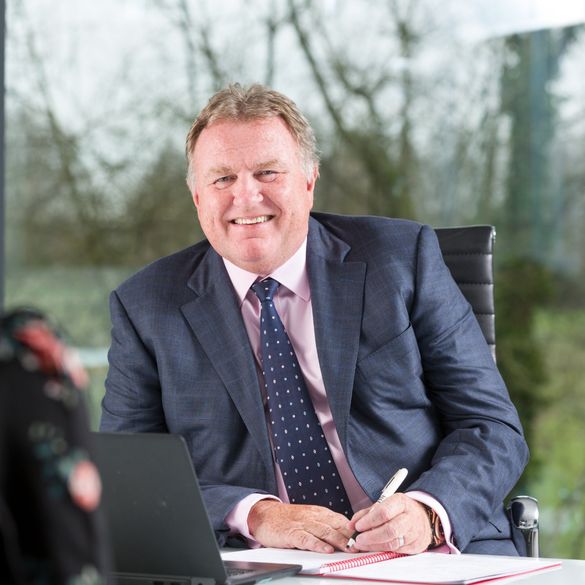 Andy Hill comments: "It is a great honour to be recognised in the first New Year Honours List under the reign of His Majesty King Charles III. Housebuilding has been my lifelong passion and throughout my career I have truly believed that well designed, well constructed homes and neighbourhoods can be transformational to people's lives. This is especially true in the affordable housing space where I take great pride in the estate regeneration and affordable housing projects that The Hill Group has undertaken alongside our partners."
Andy founded The Hill Group in 1999 and over the past 24 years, with Andy at the helm, The Hill Group has grown to become the second largest private housebuilder in the UK, delivering over 2,300 homes last year with revenue of over £750m. In 2020, Andy set out a bold vision to double the size of the business by 2025 and grow headline turnover to £1.2bn, a target that Hill looks well on track to achieve thanks to the company's extensive development pipeline, strategic partnerships, and programme of regional expansion, particularly in the South West.
Andy Hill comments: "I remain very ambitious for The Hill Group, and 2023 promises to be another year of strong progress for us delivering exceptional homes and sustainable communities.
"There is a long list of people I would like to thank on receiving this OBE. In particular my wife and family who have been such great support to me over the years, the fantastic team I have working alongside me at The Hill Group, and all our partners and supply chain."
---
Proptech and Property News in association with Estate Agent Networking.
Andrew Stanton is the founder and CEO of Proptech-PR, a consultancy for Founders of Proptechs looking to grow and exit, using his influence from decades of industry experience. Separately he is a consultant to some of the biggest names in global real estate, advising on sales and acquisitions, market positioning, and operations. He is also the founder and editor of Proptech-X Proptech & Property News, where his insights, connections and detailed analysis and commentary on proptech and real estate are second to none.