NAPB: House prices will continue downward journey by 1% a month
"House prices will continue their downward journey by perhaps 1% a month. What will be felt more acutely by those in the sector will be a sharp reduction in the number of transactions."
Commenting on today's announcement that the Bank of England is to raise interest rates, property expert Jonathan Rolande, from the National Association of Property Buyers, said today (THURSDAY):
"We are now in the unusual situation of finding that the higher the base rate goes, the more comforted international lenders will be and, subsequently, longer term fixed rate loans will become cheaper.
"All of this is of course relative. Rates will still be much more expensive than say six months ago, but compared to the mass withdrawal of products and hikes in rates immediately after the Budget, we are actually not in a bad place.
"The half percent rise puts the rate at 3.5%, the highest for 14 years. Back then, rates were slashed to compensate for the effects of the credit crunch in 2008. They have remained low ever since – many would say too low and for too long.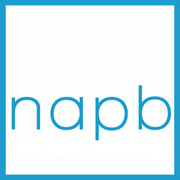 "The increased rate will help savers and may even encourage more buy-to-let owners to sell up, favouring money in the bank to the volatile world of letting. This increases the supply of property to be bought, but could lead to good tenants losing their homes.
"Inflation is, for now, receding as the collective belt is tightened. The cold snap has forced us to spend more of our household income on keeping warm, taking money that might have been spent elsewhere out of the equation. This will further suppress demand.
"The Bank of England has been bold, faster and increased by larger amounts than many expected. We should now see the increases become more infrequent. Inflation is still way beyond the Bank's target but for now at least the ship has been steadied. I would be surprised to see more than one per cent added throughout the whole of '23, unless there is another unexpected turn of events.
"House prices will continue their downward journey by perhaps 1% a month. What will be felt more acutely by those in the sector will be a sharp reduction in the number of transactions. There will be fewer buyers for each property and, with prices dropping, many potential sellers will opt to stay put and ride it out. This will reduce supply even further.
2023 is shaping up to be the year prices fall and many of the estate agents on our High Streets today may not be there next Christmas.
The country's sugar rush of cheap credit is over. Unfortunately it is now the time to pay the price."
Responding to the announcement today Chancellor Jeremy Hunt said: "High inflation, exacerbated by Putin's war in Ukraine, continues to plague countries across the world, eating into people's pay cheques and driving up food and energy prices.
"I know this is tough for people right now, but it is vital that we stick to our plan, working in lockstep with the Bank of England as they take action to return inflation to target.
"The sooner we grip inflation the better. Any action which risks permanently embedding high prices into our economy will only prolong the pain for everyone, stunting any prospect of economic recovery."
---
---
Generation Rent: One in nine private rentals has a damp problem
Commenting on today's English Housing Survey, which found that 23% of private rented homes fail decency standards, 14% are unsafe, and 11% have a damp problem, Alicia Kennedy, Director of Generation Rent, said:
"Homes are critical to our health and wellbeing. Damp and unsafe homes are making too many private renters ill.
"This winter more of us are struggling to afford to keep our homes warm, putting us at greater risk of ill-health.
"We urgently need the Renters Reform Bill to raise minimum standards that renters can expect from their homes, and give them the security of tenure they need to complain without fear of eviction.
"And if the government is serious about eradicating the scourge of damp and mould, ministers must give tenants better legal support to take action against negligent landlords."
---
The English Housing Survey 2021-22 findings were published today by the Department for Levelling Up, Housing and Communities.
Its findings include modelled data that show non-decent and damp homes to be most prevalent in the private rented sector. In the social rented sector, 10% of homes were non-decent and 4% had a damp problem.
Private rented homes were more likely to be poorly insulated (56% had EPC band D-G) than social rented homes (31%).
In June 2022, the White Paper, "A Fairer Private Rented Sector", set out the government's plans to abolish Section 21 evictions and require landlords to provide legitimate grounds for eviction, and to require landlords to register with a new Property Portal and ensure the homes they let out meet a Decent Homes Standard.
The Renters Reform Bill has yet to be published. The government has said that it will be introduced in 2023.
Following the inquest which found that untreated mould caused the death of 2-year-old Awaab Ishak, Levelling Up Secretary Michael Gove announced a series of measures to tackle mouldy homes.
---
Proptech and Property News in association with Estate Agent Networking.
Andrew Stanton is the founder and CEO of Proptech-PR, a consultancy for Founders of Proptechs looking to grow and exit, using his influence from decades of industry experience. Separately he is a consultant to some of the biggest names in global real estate, advising on sales and acquisitions, market positioning, and operations. He is also the founder and editor of Proptech-X Proptech & Property News, where his insights, connections and detailed analysis and commentary on proptech and real estate are second to none.