Ben Twomey appointed Director of Generation Rent
PRESS RELEASE: Generation Rent, the national voice of private renters, is pleased to announce the appointment of Ben Twomey as its new Director.
Twomey joins the organisation from his current role as Director of Policy and Communications at the National Youth Advocacy Service, where he also co-chairs the Alliance for Children in Care and Care Leavers.
Generation Rent's outgoing Director, Baroness Alicia Kennedy, leaves after nearly three years in post to take up a position as Chief Operating Officer of the Natasha Allergy Research Foundation.
Twomey takes up the role on 14 June. Deputy Director Dan Wilson Craw will lead the organisation in the interim.
As Director of Generation Rent, Twomey will lead the organisation's efforts to secure better rights and protections for 13 million people who live in private rented homes in the UK.
The government is poised to introduce a Renters Reform Bill this year, which will abolish arbitrary Section 21 evictions and introduce a national registration scheme for landlords in England, following long-running campaigns for both these measures by Generation Rent.
Ben Twomey said: "I'm thrilled to be joining Generation Rent at this critical time for renters in the UK. The Renters Reform Bill is a huge opportunity to transform renting and there's a lot of work to be done to make sure it delivers real improvements in the lives of those of us whose only option is to rent.
"As the cost of living crisis deepens, I will be making the case that everyone deserves to live in a safe, secure and affordable home. I look forward to working with the team at Generation Rent to build on their achievements and keep making renters' voices heard in the corridors of power."
Alicia Kennedy said: "I am immensely proud of what the team has achieved in the past three years. The organisation is in a very strong place to continue leading the public debate on renting and I know Ben will do a fantastic job in the months and years ahead."
Ian Mulheirn, Chair of Generation Rent, said: "Ben has been an exceptional advocate for children in care and has an impressive track record, and the board is delighted that he will be bringing his skills, experience and energy to the renters' movement.
"I'm hugely grateful for the contribution Alicia has made over the past three years, expanding the Generation Rent team, building a wider coalition for reform and amplifying the voice of renters in the policy debate. We wish her well for the future."
---
---
My Auction Founder Launches Assured Sales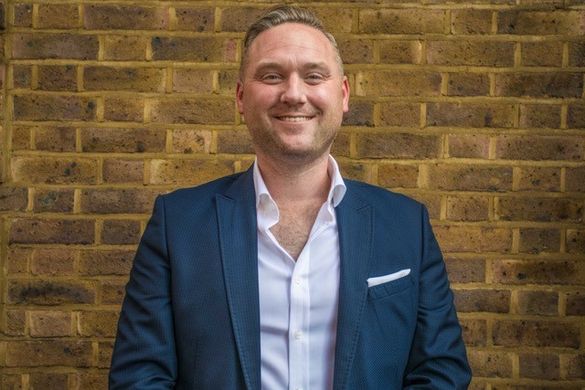 PRESS RELEASE: Stuart Collar-Brown, renowned property expert, announces the launch of Assured Sales. A faster, more secure and transparent way to sell homes.
Assured Sales improves the efficiency of a property transaction by providing a comprehensive information pack, prepared by a solicitor, to the potential buyer before they make an offer. The pack includes all the relevant documents (including searches) a buyer needs to make an informed decision about the property. This also allows them to get finances in place and commit to making an offer.
Once an offer is accepted, the buyer and seller enter into an Assured Agreement which gives both parties exclusivity until exchange of contracts happens. The buyer then pays 1.5% towards the purchase price (leaving 8.5% to pay on exchange) and the solicitors work together towards the agreed exchange date. This significantly reduces the time between offer acceptance and exchange to a matter of weeks vs months.
Each party also agrees to certain parameters, meaning that if one party decides to withdraw from the sale or purchase, both sides are protected from gazumping and gazundering. This provides much needed assurances to sellers meaning that they are protected from buyers pulling out of the purchase simply because they have changed their mind – and vice versa. See more information on the process here.
Assured Sales recognises that the traditional method of buying and selling properties in England and Wales is ingrained in everyday life but believes there are minor but significant changes that can be implemented into this process to make everyone's lives easier and the experience of moving home a far more enjoyable one:
Stuart Collar-Brown, Founder, Assured Sales, says: "I've been in the property industry for over 20 years both as an estate agent and property auctioneer, so I know what works, and what doesn't. It's this depth of knowledge that has led to the creation of Assured Sales – a private treaty sales process where both parties enter into an Assured Agreement which provides protection and security on both sides from either one simply changing their mind and withdrawing from the sale."
Assured's goal is to work in partnership with estate agents across the UK where agents will recommend 'The Assured Way' to committed sellers who require additional security and quicker timescales than the usual private treaty model can offer. This currently sits at 150 days[1] from sale agreed to completion with an average fall through rate of 37.7%[2].
Stuart says: "Assured Sales will provide an additional service that estate agents can offer their clients, but the benefits of the service will not cost the seller more than it would to sell on the open market – this is very important to us as it is providing value for money and a genuine alternative method of sale.
"Buying and selling a property is one of the most stressful things to do and the current system is set up in such a way that both parties have to endure months of stress and worry, not knowing if the other is going to pull out at any given moment or if a higher offer might be made to the seller.
"But it doesn't have to cause so much uncertainty and worry. With Assured Sales, we are taking two things that already exist and putting them together in a new way to help improve the current process and remove the pain points. By making small changes to the current process, we intend to make a huge difference to people's lives and their experience of buying and selling a property."
Stuart will continue to head up My Auction alongside Assured Sales.
---
Proptech and Property News in association with Estate Agent Networking.
Andrew Stanton is the founder and CEO of Proptech-PR, a consultancy for Founders of Proptechs looking to grow and exit, using his influence from decades of industry experience. Separately he is a consultant to some of the biggest names in global real estate, advising on sales and acquisitions, market positioning, and operations. He is also the founder and editor of Proptech-X Proptech & Property News, where his insights, connections and detailed analysis and commentary on proptech and real estate are second to none.