With £2.84bn of capital being poured into the build-to-rent market in 2022, it is safe to say the sector has been enjoying its moment in the sun. As residential real estate companies hone in on the trend, it is evident that staying competitive is becoming a challenge. Gone are the days of the 'up and done' mentality as investors need to maintain sustainable growth through investing time, alongside maintenance and improvement, to satisfy evolving customer demands.
By the end of Q3 of this year, investment was 85% higher than in the same period of 2021. However, with the property market currently under the strain of tricky macroeconomic conditions to say the least, how can the BtR bubble avoid popping? There are still investment opportunities but those interested in making a move into the sector need to be organised and ensure they can, and will, commit to prioritising tenant needs above short-term profits.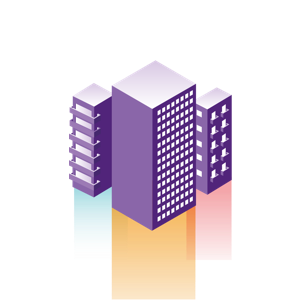 Evolving alongside your tenants
Evolving tenant expectations has been driving a revolution in the commercial property market for some time. For instance, in the flexspace sector post-pandemic working life now focuses on casual, flex spaces that include a wide range of perks and services. Apple, for instance, has incorporated relaxed collaborative workspaces situated around greenery and a central atrium to maximise employee wellness in their new office campus in Battersea Power station.
BtR market leaders are now adopting this perspective, concentrating on community, shared living, and tenant experience to build an offering that meets the needs of the tenant, and grows alongside them. From high-end luxury flats to purpose-built student accommodation, services are now king. Student living is already leading the charge on incorporating hospitality services such as gyms, cinemas and retail into residential property. BtR operators need to take notes about how to foster a similar sense of community for shared living.
With new perks and benefits popping up constantly, staying still can be fatal. Again, an 'up and done' approach will only lead to tenant dissatisfaction and loss, especially given today's competitive market.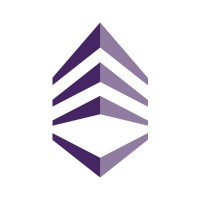 Build to Rent best tool – property management systems 
So, how can players looking to harness the BtR boom get their house in order? Managing properties can be both admin heavy and time-consuming. Behind the shiny, high-end luxury feel of BtR is a business consisting of hundreds of priorities, tasks, and necessities that tenants are unaware of. Here, property management systems can assist. Managers can use creative, tech-driven property management systems to guarantee time is spent prioritising tenant requirements, allowing them to focus on value-added services that promote business growth. Property management need not be an admin headache.
At Grosvenor Systems, for example, we recently embarked on a new partnership with Spike Global, creating an end-to-end property management and accounting solution for the BtR sector which digitalises tenant management. Increased efficiency leads to property managers having more time to focus on evolving for tenants.
As entrants into the BtR space begins to balloon, sister companies, or spin-off entities are starting to develop. This frequently necessitates the development of new software, systems, and an entirely new approach. However, with solutions designed for BtR, property management systems assure a smooth and efficient transition.
Disorganisation risks disappointment
"The future is continuously evolving, and those that seek quick, profit grabs without first ensuring that their property management systems are in working order risk missing out."

Stuart Wilson, Grosvenor Systems
As tenant expectation and customer experience is at the top of the agenda for those looking to invest in the industry, property management systems should also align with efficient CRM as well as meeting granular reporting requirements and incorporating ESG into business strategies.
The investment opportunities continue to flow in. With Unite Students entering the BtR market looking to develop a £71m portfolio in Stratford and PLATFORM_ seeking planning permission to build 1,350 BtR apartments in Leeds, the trend is gaining traction from a variety of small and big investment firms. However, preparation is crucial as disorganisation and short-sightedness will result in risks.
The future is continuously evolving, and those that seek quick, profit grabs without first ensuring that their property management systems are in working order risk missing out. Long-term sustainable innovation, aided by specific software and technology functions, will ensure that the tenant is at the heart of the BtR race.
Founded in 1980, Grosvenor Systems developed an all-in-one property management and accounting software, Propman, to help overcome the challenges, complexities and inefficiencies of property management and transform through automation. As a dedicated property management system, Propman helps businesses become more efficient, easier to scale and provides peace of mind by making it easier to manage.