For the past six years I have been immersed in property technology seven days a week. We're talking about the industry where analogue real estate is transformed digitally by founders, especially those who use software to build the next generation of digital hand tools for property professionals.
On this journey I have met over seven hundred proptech founders, solving all kinds of problems in the planning, building, selling, leasing and managing of the property asset, and my day job is to work with these founders to help them scale up and then, hopefully, exit.
Proptech-PR, my consultancy for proptech founders, has dealt with over one hundred clients in the UK and globally. To date, eight have successfully exited and many have scaled up considerably.
As part of the job I meet about twenty new founders a month, all keen to tell me how they are looking to solve a problem, and I always used to debate in my mind whether it was the team or the technology that would determine if what they had a multi-million-pound business.
Recently, I had a new thought. Most if not all proptech founders that fail to do anything of merit have one thing in common – how their product was built.
This led me to seek out anyone that provided this service, and then finally I came across Impressit, a company offering a modular solution for building startups, the Impressit Startup Kit. I fully endorse this as the complete answer for anyone who is serious about having a successful business built on the right foundations. 
The following is a 'why' and 'what' of the Impressit Startup Kit, in the words of Co-founder and CTO Andriy Lekh. 
---
Modular Solution for Building Startups: Startup Kit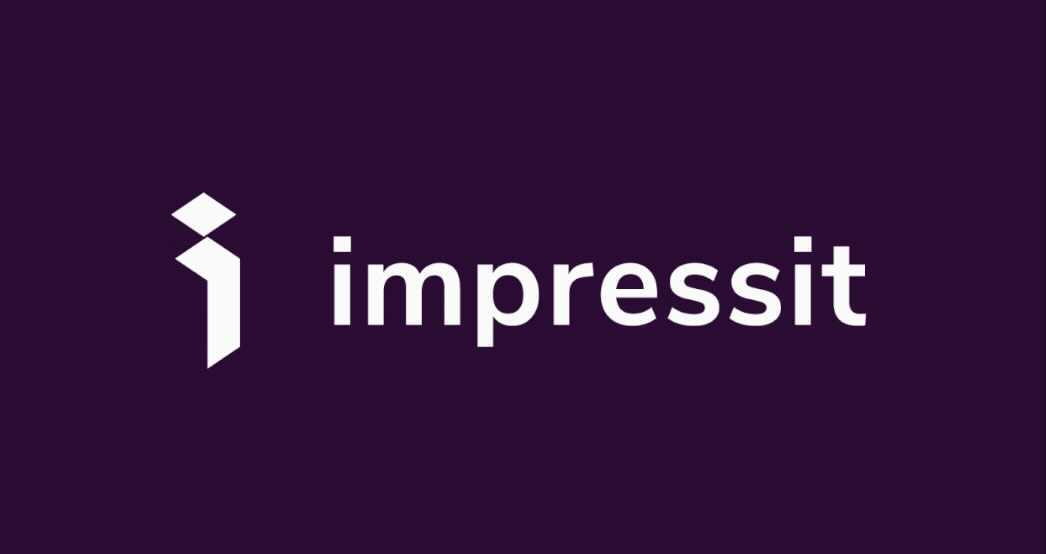 So you have an amazing idea for the startup… If you are a startup founder, you've probably read numerous articles that begin exactly like this. Such articles usually offer you some generic advice that does not help you in building your product. However, we promise that reading this piece might actually change your plans and revolutionize your view on your start-up's development.
Challenges Startups Face
So let's take a few steps back and look at the standard problems and dilemmas almost every startup faces. All of these problems are usually linked to something known in project management as the 'quality triangle' or 'scope triangle.' This triangle represents the main three factors that influence the development of any project — time, quality, and money. They are inseparably linked and influence each other, and there's a widespread stereotype that 'you can't have all three.
Time – Quality – Cost Triangle
We understand that in recent years because of the economic impact of COVID-19 getting funding and investment for new entrepreneurs has become even harder than usual. And unfortunately, the situation does not seem to get better. Therefore, startup founders rarely have an opportunity to hire an experienced team of programmers and pay a correspondingly large amount of money for development to get a high-quality product. Especially when we are talking about the development of an MVP or a prototype. Frankly speaking, we do not think that investing a large sum of money in MVP development is a really good idea. Trustworthy and reliable outsourcing IT companies usually don't want to make half-baked products in a rush as well.
One of the ways for startups to solve this dilemma is to hire freelancers or work with a software development agency that offers cheaper services. Sometimes (although not always, we must emphasize) the results are far from perfect.
And if your project does get funding after potential investors see the prototype\MVP version, and you would get an opportunity to move further with it, usually your new development team will be forced to start the development from scratch.
"…building a product with low-code or no-code solutions implies a dependence of your product on the third-party service."
Another possible way is to use low-code or no-code solutions. But just like the previous option, this one also has its drawbacks and advantages. Low-code/no-code solutions usually are cost-effective and can deliver quick results. On the other hand, they offer very limited functionality and you have to keep in mind that building a product with low-code or no-code solutions implies a dependence of your product on the third-party service.
As you can see from these very typical situations, new entrepreneurs and startup owners often get stuck in the aforementioned quality triangle. But do you really 'can't have all three'? We suggest that you do, and we know exactly how. Startup Kit — a state-of-the-art technology solution for any digital product."
What Is the Impressit Startup Kit?
Let's begin with answering the most obvious question — what is the Startup Kit? Simply put, the Startup Kit is a set of technological solutions that are the foundation for building any software product. We've built the Startup Kit based on years of our own experience and chose only those solutions that have proven themselves perfectly and work for absolutely any software product — from a simple mobile application to a complex enterprise system.
After we've built said foundation, we can create and add various features using the modules that Startup Kit also includes. This allows us to roll out the product much faster (compared to a usual development process from scratch) and save significant development costs without sacrificing quality.
"How did we come up with this idea and why does this work so brilliantly?" you might ask. This idea is as simple as it is genius. Almost every project we've ever made, whether it's an e-commerce web app or a productivity mobile app, starts with the foundation — more or less similar software architecture — and has a series of quite similar requirements and features.
Architecture development and subsequent work on environments (both local and on servers) takes a lot of time and hence — costs startup founders and businesses a lot. After the work on the architecture is finished, we begin the coding part (working on the framework, framework configurations, security, database connection, etc.).
We do these things on almost every project; therefore, we thought "Why not develop these parts as modules and combine them into a comprehensive solution?"
How Does It Work?
Basically, here's how it works: Once you've requested the demo on the Startup Kit website, one of our representatives will contact you to schedule a brief discovery call to learn more about your product idea, requirements, and objectives;
Then our team will analyse the product requirements and indicate the parts of the project scope that can be covered by the Startup Kit and the parts that require custom development. Moreover, our team will provide a quote for custom development too;
In a matter of days, we'll set up the Startup Kit for you that will establish a scalable foundation for your product saving months of development time;
Then, you can either continue your product development based on Startup Kit with your in-house team, or our experts can build all the functionality you need to complete your product according to industry best practices and in the shortest amount of time.
Regarding the time frames
The initial Startup Kit setup takes only 2–3 days. As a result, you have a completely ready-made software package for almost any application that includes all necessary server and code architecture, development environments, CI/CD, and a selection of modules. But it should be mentioned that this option goes without any custom special features.
If your product requires slight modifications to Startup Kit standard modules, we are happy to implement them to make sure that it seamlessly matches all your requirements. The average timeline is usually within 2 weeks if they are reasonably modest.
And finally, the Startup Kit team is happy to implement all the unique features of your product. The timeline depends on their scope and complexity but there's no limit to what can be built with our state-of-the-art solution.
Long story short, instead of paying tens of thousands of dollars for the team of developers to sit and write the app from scratch for a few months, we suggest taking our ready-made solution and adapting it to any customer's requirements literally in a week or two.
"Startup Kit combines state-of-the-art technical and architectural solutions adopted for full-fledged projects."
Since we have already proven that the Startup Kit saves time by allowing you to launch a finished product in less than a month and also accordingly saves your money, you may have the following question — what about quality? Can a product developed with our solution compete in the market? Can we modify it, scale it, and change it afterward if it's necessary? Do we guarantee the highest quality of such a product?
First of all, Startup Kit combines state-of-the-art technical and architectural solutions adopted for full-fledged projects. They are scalable and flexible and can be used for small prototypes and MVP projects as well as for a large-scale project that has a complex architecture and complex solutions. All this can be covered by the Startup Kit.
Another advantage is that there's no need to rewrite anything later. For instance, usually when one has a prototype, later there's a need to redo everything. We offer a solution that creates a product that does not need to be rewritten. Yes, some separate functionality can be added if necessary, but even in this case the code is NOT rewritten from scratch.
Secondly, a team of certified QA engineers was involved in the development of the solution. The Startup Kit is also covered with unit tests that are automatically run when there are any changes to the code. Therefore, one can be sure that we do not offer a half-baked solution with a lot of bugs and defects. We vouch for the quality of our product and are always 100% sure that we offer our customers top-class services.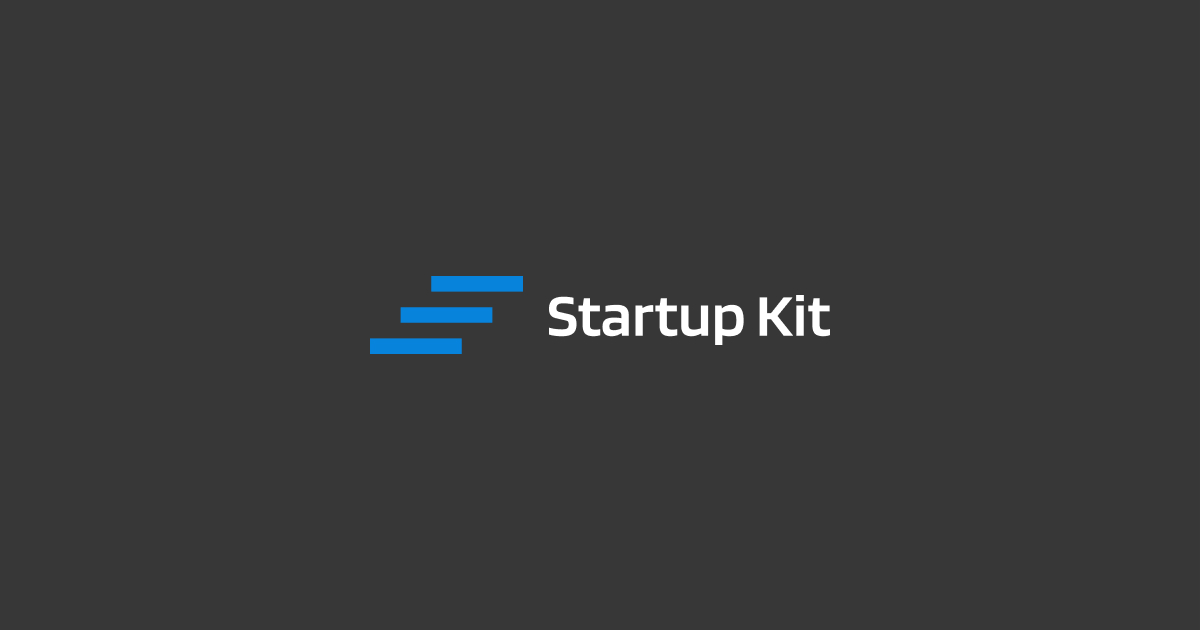 Now we can come back to the idea of a quality triangle of time, money, and quality. There is a stereotype that balancing all three is almost impossible for a startup with a limited budget. But Startup Kit proves otherwise — it covers everything as you basically buy a ready-made application that we adapt specifically for you.
If you are already interested in our solution and almost convinced to try it out, we would like to tell you a little bit about the building blocks the Startup Kit includes. So the following are the main parts of the Startup Kit:
Landing page with CMS
Admin
Core (back end part of the product that includes the modules)
Infrastructure
Main Parts of the Startup Kit
Speaking of the Startup Kit modules, the primary ones include:
Root module
Item module
User module
Token module
Notification module
Payment module
Chat module
Admin module
It is worth mentioning that some modules are interconnected. For example, the User module has to be used along with the Token module. On the other hand, modules can be used separately. For instance, if you need to configure sending emails or push notifications to users, you can use just the Notification module even if you already have a project that was not made with the help of the Startup Kit. Another thing is that the modules can be specifically developed for the needs of your business.
After reading this piece, we hope you will consider booking a demo and learning more about our solution. Contact us today, and tomorrow we will tell you how Startup Kit can help you turn your ideas into reality and create the product of your dreams.
---
Roman Zomko CEO of Impressit in London 7th November to 14th for in-person meetings
If you would like to meet Roman Zomko, CEO and co-founder of Impressit, then he will be in London from the 7th to the 14th of November especially to have in-person meetings with founders who want to know more.
Please email Roman directly: rzomko@impressit.io
Andrew Stanton is the founder and CEO of Proptech-PR, a consultancy for Founders of Proptechs looking to grow and exit, using his influence from decades of industry experience. Separately he is a consultant to some of the biggest names in global real estate, advising on sales and acquisitions, market positioning, and operations. He is also the founder and editor of Proptech-X Proptech & Property News, where his insights, connections and detailed analysis and commentary on proptech and real estate are second to none.