Is Yopa doomed?
The estate agent, which began life as Your Online Property Agent (YOPA) before dropping the "Online" bit in 2016 and eventually arriving at the name Yopa, has been trading for almost eight years now. Its last accounts, filed in December 2020, showed combined losses of £84,837,974. 
Judging by those figures, if you divide the total losses by their 77-month existence, it amounts to a loss of £1,101,791 each month. But how did they arrive here?
In 2020, things were looking a shade better for them. It looked like Yopa had stemmed the bleeding, with losses of just £5,775,585 for the year. I say just because it was a marked improvement on the £17,821,077 loss in the previous year.
Putting aside that this vanity project consumes huge amounts of cash, and the fact that there are no up to date accounts to determine if the pandemic period was good or bad for the London-based estate agents, what intrigues many is the operating model.
In 2020, its joint revenue was just under £14.5 million, with £12.5 million earned from instructions. It had a team of 159 people with a wage bill of £7 million. But it is the makeup of those in the business which is interesting.
The head office staff count is 47, which equates to 33% of its workforce. In the contact centre, staff were 95 strong. Only 10% of their employees were brokers, all 17 of them. You can see that Yopa is very top-heavy, with 47 people sitting above a tiny salesforce of only 112.
Since the last published accounts, Yopa has secured an unknown multi-million sum from yet another round of funding, announced in November 2021. This cash came from a number of investors, including Grosvenor Hill Ventures, the investment arm of Savills.
Managing Director Freddie Cornes stated at the time that the extra funding would be used to power up operations. And with Peter Everett joining Yopa as a key hire seven months later as Commercial Director, tasked with increasing the salesforce and headcount, it will be interesting to see if all of this pays off.
Well, they're not off to a good start. Somewhat embarrassingly, Everett has just made his exit to become a real estate agent again at Savills Rickmansworth.
My thoughts as a real estate and proptech analyst are this – Yopa is never going to make a financial return, and if Purplebricks' recent results do not give Yopa a hint that its model is doomed, then those in the c-suite need to get out more.
Fewer instructions in 2022 of all years equals even less revenue.
Can Yopa be saved?
Well, there are some fundamental truths behind any estate agency business. Above all, the CEO needs to have clear insight into how estate agency operations actually work. Yet again, Yopa, like Purplebricks before them, has an incumbent CEO who has zero time served as an agent.
I am sure Freddie Cornes is a very bright and capable gentleman, but he is a bean counter. His DNA should at some point have included selling and letting properties and running financial or property related services, so he could at least see the interplay of the revenues and how vast profit or loss can be generated with a cohesive, focused approach.
Working as he did at Mazars, Deloitte, and as an analyst at Sky, and then CFO before becoming MD of Yopa does not cut it, I'm afraid. It is great to have an understanding of figures, but knowing how to run a supposed national agency calls for Grade A property experience.
Look at the Skipton Building Society model. Connells, Countrywide Ltd and Sequence Group have a slim cohort of stale, pale and male individuals with decades of estate agency knowledge. Many were in the trenches learning the trade, either in a residential agency or financial services. If you look under the microscope you'll find that property runs through their veins.
They run a simple model – look to list the highest volume possible so you can sell and let the most property. Then your associated services (financial, conveyancing, surveying the list goes on) feed off the inventory you list. Employ the correct teams, train them and keep them accountable to weekly KPIs. Have a great middle management structure and have a core winning ethos.
They also took the assets of a failed huge business, Countrywide PLC, and turned things around very quickly. How? Because they were property people. They maintained focus on the core elements.
Just imagine, if these talented individuals were given the £85 million that Yopa has lost so far (possibly creeping towards that £100 million mark) and were told to build a profit-making business, would Yopa's investors be smiling all the way to the bank, instead of crying into their hands?
---
Paul Shamplina speaks out about unintended consequences of lettings legislation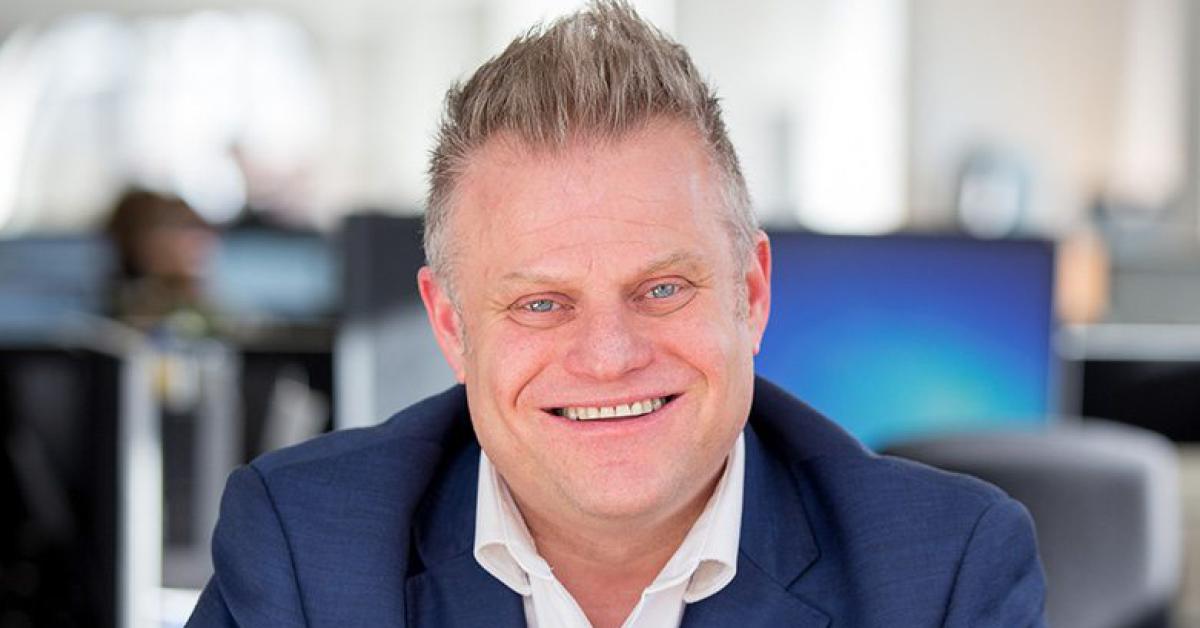 Paul Shamplina, who I had lunch with not so long ago at a Propertymark convention, really cares about the lettings sector and the welfare of landlords and tenants.
So his insight into the possible unintended consequences that come from the so-called renters' reform, specifically around eviction legislation, is very interesting. Shamplina is at the bleeding edge through his day job as CCO at Hamilton Fraser and the founder of Landlord Action, as well as being a television personality.
Shamplina's take on the Queen's Speech, which hinted at Section 21 eviction notices being abolished subject to debate and royal assent, could cause bigger problems for tenants.
In response recently Shamplina said: "… the vast majority of tenancies end because the tenant chooses to leave, not because the landlord is evicting. Landlords want tenants to stay in their property long term, and only serve notice as a last resort.
"… our experience at Landlord Action is that the majority of Section 21 notices are issued because a tenant is in rent arrears, or because a landlord wishes to sell or move back into their property. In many cases, landlords could have used Section 8 for rent arrears or anti-social behaviour, but their lack of faith in the associated court process, which is undoubtedly more protracted, is why many always revert to Section 21."
Moving up a gear, he then thinks that the unintended upshot of changing the present system would actually see many tenants chased for outstanding arrears, which tends not to be the case at present, with Landlords seeking to get back unpaid rent under Section 8.
As he put it: "Abolishing Section 21 will not significantly change the number of evictions, it will simply change the process, which may have knock-on consequences for the number of open court cases and the associated costs for which the tenant will be liable."
More to the point, Paul Shamplina sees that there is an interplay between Section 21 legislation and Section 8.
He continued: "There are various aspects of Section 8 that need considerable revision before Section 21 can be fully abolished. I believe it will need to be a phased ending to allow the courts time to clear the backlog from the last two years and for all grounds to be considered and revised appropriately."
Andrew Stanton is the founder and CEO of Proptech-PR, a consultancy for Founders of Proptechs looking to grow and exit, using his influence from decades of industry experience. Separately he is a consultant to some of the biggest names in global real estate, advising on sales and acquisitions, market positioning, and operations. He is also the founder and editor of Proptech-X Proptech & Property News, where his insights, connections and detailed analysis and commentary on proptech and real estate are second to none.