Despite Economic Uncertainty, 78% of Homeowners Still Confident About Housing Market Says Survey Conducted by Yopa
According to a recent survey conducted by award-winning estate agency Yopa, 78% of homeowners are confident about the strength of the housing market despite current economic uncertainty and generally low consumer confidence.
According to the survey results, which collected answers from 960 respondents, consumer concerns about the economy don't directly impact their feelings about the state of the housing market. In fact, many people have more trust in the property market than ever, with 57.4% of respondents expecting house prices to rise over the next year.
The survey opened on 20th September 2022, when inflation rose to five times above its target at 10.1%, pushing up interest rates to its highest levels since the financial crash and prompting many to think about their finances.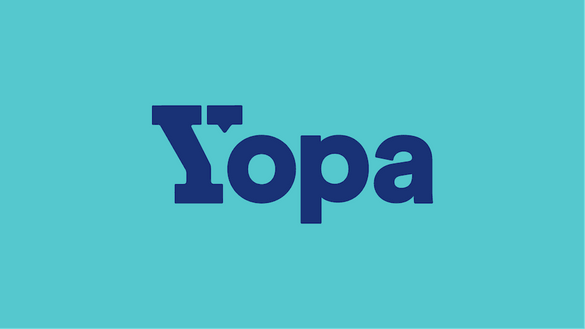 Other key findings from the survey include that 40% of people are less likely to carry out home improvements because of the economy, despite the fact that home improvements can boost overall property value. However, the vast majority (83%) said there's little change to the likelihood that they will put their property on the market, and they remain confident that now is the right time to buy and to sell.
In contrast, concern about rising interest rates in everyday life is evident, with respondents expecting to implement cutbacks on: nights out/eating out (57%), takeaways (54%), and finally holidays (50%) in order to save money. Interestingly, when asked how they would spend their money if they won £50,000, only around 40% would spend it paying off a mortgage, followed by 23% saving it, and 21% paying off debts. On the other side of the spectrum, 10% said they would not invest it at all.
When it comes to the hierarchy of needs, suitable housing is without a doubt one of the most important. The need for people to move house due to upsizing, downsizing or moving within the catchment areas of specific schools will likely never become stagnant even in the face of economic unpredictability.
"If you buy and sell in both a buoyant market or a suppressed market the price differential will be similar, the difference is time to sell and, as we are currently finding, mortgage availability and cost."
Commenting on this, Mark Gollan local Yopa agent for Inverness and the Highlands said:
"Within the housing market there are buyers and sellers that can't avoid a home move. Marriages, divorces, an expanding family, retirement downsizing, and job re-locations are all life events that trigger a house sale.
"The house moves that may be put on hold are aspirational moves, however if you are moving to an area with lower house prices then you still can.
"I was at a property only last week, a three-bedroom semi. In addition to their 4-year-old son, they had recently welcomed twins to their family and are having to sell and buy a bigger property. Interestingly, they looked at extending before they invited me round and ruled it out due to the high cost of materials and labour.
"If you buy and sell in both a buoyant market or a suppressed market the price differential will be similar, the difference is time to sell and, as we are currently finding, mortgage availability and cost. Planning, budgeting and high-quality marketing is the key to making moves happen."
Commenting on the property market, Yopa's chief analyst Mike Scott concluded that:
"In difficult economic times the number of homes that are sold can decrease, but there will always be people who need to move house, and so there are always some buyers and sellers. In 2009 after the credit crunch there were still over 800,000 homes sold, which is around 2/3 of the number that you would expect in more normal market conditions but is nevertheless a substantial number of homes being bought and sold. We expect that the same thing will happen in 2023, with a moderate slowdown in the volume of activity in the market, but with many people still going ahead with their moves."
---
---
Inventory Base Wins HMO Technology Supplier 2022
Inventory Base has won the BEST HMO Technology Supplier Award 2022 at the first ever HMO Awards held in the beautiful surroundings of Stowe House in Buckinghamshire
Set up by COHO, the HMO property management platform, their aim, when developing the concept for the inaugural awards was to "bring people across the HMO property supply chain who are helping to shape the current and future shared living landscape across the UK, together to network, learn, celebrate and grow."
And they have certainly achieved that with over 400 people attending the impressive event and a huge response to the awards with:
377 nominations, from
287 applications, resulting in
121 finalists
18 winners, and
31 highly commended winners
In what proved to be a hotly contested category with 8 competing companies and providers; Inventory Base was announced as the winner of the HMO Technology Supplier by Property Angel Helen Choley.
Sián Heming-Metcalfe, Head of Operations Inventory Base | Property Inspect UK said:
"I am rarely unable to offer a comment or two but to win The HMO Awards Best HMO Technology Supplier Award was truly an unexpected honour that left me somewhat at a loss for words!
"I'm so proud of all the Inventory Base team who work hard to design, develop and deliver property reporting software that supports and enables HMO managers to drive real-time efficiencies.
"In what is a heavily legislated and often challenging environment, Inventory Base is working with some great HMO service providers to simplify their operations, keeping tenants safe and happy and their properties compliant.
"And there's so much more for us to do; it's an exciting time for the HMO sector and we are really thrilled to be working alongside them."
---
Proptech and Property News in association with Estate Agent Networking.
Andrew Stanton is the founder and CEO of Proptech-PR, a consultancy for Founders of Proptechs looking to grow and exit, using his influence from decades of industry experience. Separately he is a consultant to some of the biggest names in global real estate, advising on sales and acquisitions, market positioning, and operations. He is also the founder and editor of Proptech-X Proptech & Property News, where his insights, connections and detailed analysis and commentary on proptech and real estate are second to none.