Nurtur.group partnership has accelerated LeadPro growth
According to Sam Oliver, CEO of LeadPro, an integrated lead generation and marketing platform, since the business was acquired by nurtur.group in Octrober last year, it has seen phenomenal growth with its monthly revenue nearly trebling.
"Since the acquisition, we have taken on several new key clients as a result of the wider support of the group, receiving referrals from The Guild of Property Professionals, BriefYourMarket, Starberry and The Property Jungle. The collaboration between the brands within the group has really helped us to increase the number of accounts we have, growing by 25.40% between December 2021 and June 2022," adds Oliver.
He notes that besides the access to a wider customer base and referrals, being a part of nurtur.group has also given LeadPro access to other industry professionals, resources and a business support structure that has allowed the business expand.
"Having the support and admin structure of a larger group, along with access to industry experts has really helped us to grow at a far quicker rate than we would have been able to otherwise. For example, we have had people like Damon Bullimore, Co-Founder of BriefYourMarket and Chief Technology Officer of the group, sit in on our technical planning calls, helping us with our roadmap and providing insight that has assisted us with some technology decisions we have needed to make regarding database structure for instance," says Oliver. "Also having the likes of Compliance Officer, Paul Offley within the group, has ensured that we remain compliant and are following all processes within the business correctly. Chief People and Development Officer, Jennifer Scott-Reid has also helped us with our HR processes, onboarding new staff and putting together staff reviews. All of these aspects have been very useful and have assisted our progression over the past months."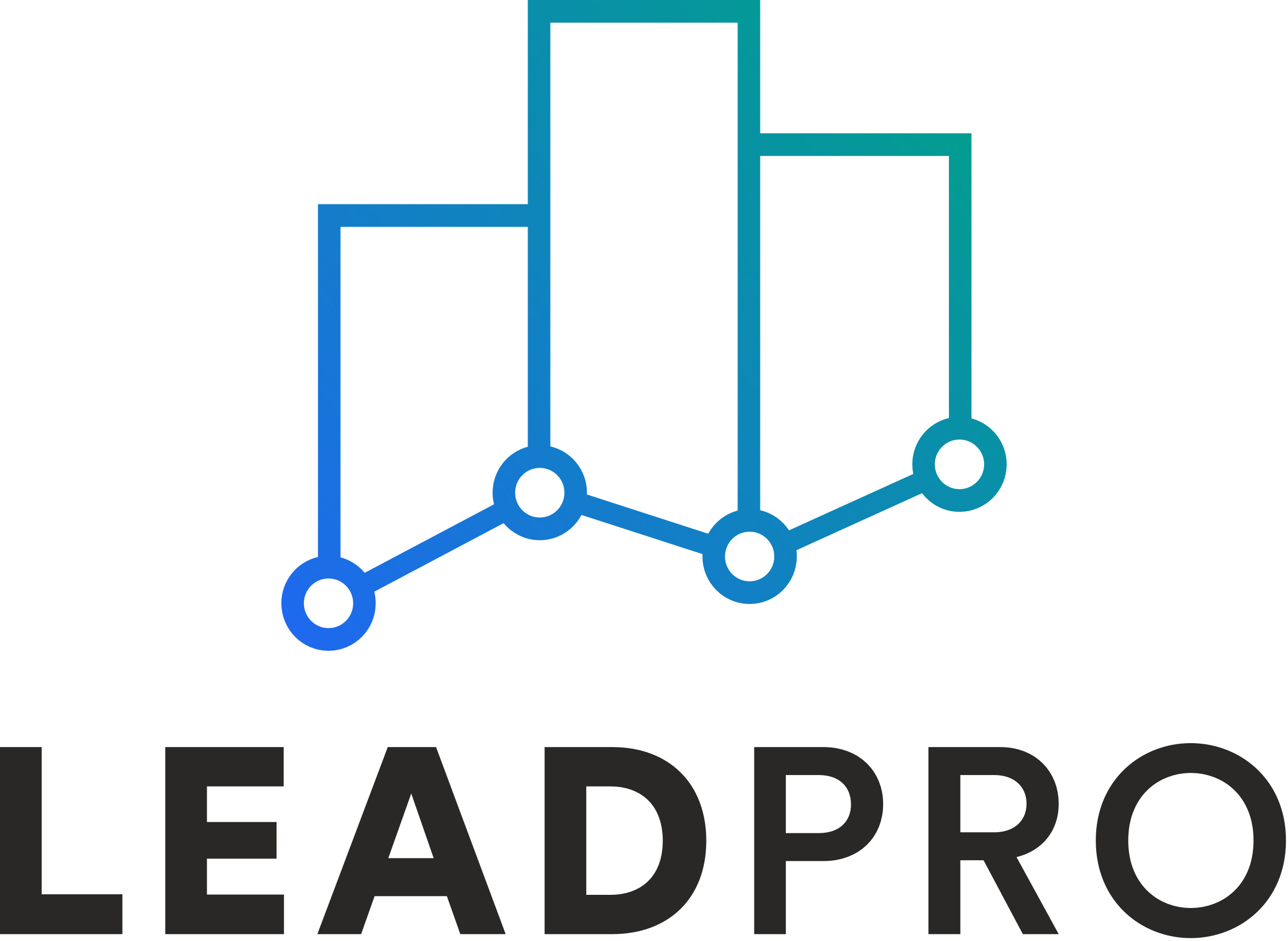 According to Oliver another benefit of having the backing of a larger group, is the negotiation power it provides when dealing with suppliers. "In the past we were paying a lot of money to other third-party, tech suppliers who handled various elements for our business. Since joining nurtur, we have either been able to negotiate better pricing or bring a lot of the technology in-house through the likes of brands such as BriefYourMarket. As a result we have not only been able to increase our revenue, but also reduce our costs," he adds.
Oliver says that apart from the advantages to the business, there have been massive benefits to customers with the integration of the latest technology between the brands within the group. "Again, the support structure and input from various tech gurus within the group has enhanced all of the brands and their customer base. As a group we have more resources to develop digital products and services that will improve the customer journey. LeadPro now has more resource to invest in its products and a larger development team to ensure faster product development, which means greater product selection for both existing and future clients," he concludes.
For more information about LeadPro or lead generation tools and services visit www.lead.pro or contact 020 8144 6244.
---
British Property Federation urges Government to support UK businesses with change to business rates for 2023 revaluation
BPF argues that ratepayers whose rents have fallen significantly should immediately pay lower business rates, as downward phasing is unfair and economically damaging
Given sharp rises in logistics values since the last revaluation, an increase in business rates should be phased in for these occupiers
Once three-yearly revaluations are in place transitional relief should be abolished entirely to enable market forces to operate effectively
In its response to a consultation on transitional arrangements for 2023 business rates revaluation, the British Property Federation ("BPF") urges the Government to end downward phasing and for businesses whose rateable values have fallen to see these immediately reflected in full through lower rates bills. This would particularly help high street property in many of the areas that the Government wishes to "level up".
Transitional relief is the mechanism by which changes to business rates are phased in gradually. Currently this applies to ratepayers who see their bill increase or decrease. The BPF argues that the effect of downward phasing can make occupying property, particularly in retail, uneconomical due to business rates not reflecting current rental values.
In its submission to the Department for Levelling-Up, Housing and Communities the BPF calls for a new transitional relief format that has been developed in collaboration with the Shopkeepers' Campaign:
Properties that see an increase in their rateable value would have this phased in over two years, with increases capped for year one.
Downward phasing should be scrapped entirely, with any ratepayer whose rateable value decreases paying the new liability immediately.
Upward phasing to be centrally funded by Government.
Ion Fletcher, Director of Policy, British Property Federation, comments, "Downwards phasing has left retail properties overpaying business rates for years, with businesses in regions the Government is seeking to 'level-up' among the most impacted. Abolishing it is a short-term but essential fix that would immediately help high street businesses." About the author
---
Thirdfort secures strategic investment from Knight Frank, Savills and Chestertons
Move forges closer alignment on product development as Thirdfort creates the industry standard in residential, lettings, commercial and mortgages
Thirdfort, a risk management platform combining Know Your Client (KYC), Anti-Money Laundering (AML) and Source-of-Funds (SoF), has secured equity investment from leading agents Knight Frank LLP, Grosvenor Hill Ventures (Savills' proptech investment subsidiary) and Chestertons.
All three agents have adopted Thirdfort's one-stop solution for AML and will support product development.

Olly Thornton-Berry, co-founder and Managing Director at Thirdfort, commented:
"All estate agents are having to navigate the rapidly escalating AML regulations, with HMRC requesting more than just a simple PEP screen, yet legacy AML solutions do not cater to the new world of risk. We saw a huge opportunity to build the first platform that actually protected against money laundering, leveraging Open Banking and 12 third party KYC suppliers, packaged into a mobile app that turns seamless compliance into a competitive advantage."
All three businesses will initially adopt Thirdfort's mobile-first offering across their residential sales teams. Having completed a six-month pilot in April, Knight Frank has already rolled Thirdfort out across all UK branches. Chestertons is implementing Thirdfort's platform across its UK network, while Savills will embark on a pilot following this investment before a planned rollout.
As the market-leading platform for property professionals, Thirdfort is the only platform to combine digital ID, AML and SoF verification, alongside Open Banking and transaction specific data. The platform rapidly informs property professionals of risks with onboarding both individuals and corporates, enabling them to begin transacting with new clients more quickly. Thirdfort is currently used by more than 850 estate agents, conveyancing firms and law firms.
By forging closer relationships with its strategic investors, the move supports product development, as AML compliance continues to increase across all aspects of property transactions. This will include the optimisation of Thirdfort's product for lettings, in addition to exploring how Thirdfort can be used in other areas, including mortgages and commercial sales.
Philip Gardner, Group Head of Strategy Risk & Operations at Knight Frank said:
"We are delighted to make this investment into what we believe is the leading AML platform. We look forward to working with the other investors and leadership at Thirdfort to develop the platform and explore further use across the Knight Frank group."
Egita Cepurnaite, Head of AML at Chestertons also commented:
"Having recently completed a pilot of Thirdfort's platform we believe it could offer our clients and staff a more streamlined and secure approach to KYC, AML and SoF checks. By using Open Banking, cryptographic and biometric verification, and real-time ongoing PEPs and sanctions monitoring, the platform will help automate compliance requirements while reducing the risk of fraud and money laundering."
Derry Lynch, Head of Residential Compliance at Savills added:
"We are very much looking forward to working with Thirdfort. Compliance procedures are increasingly complex and time-consuming, so a new platform that accelerates some of the processes involved in any property transaction is welcome and will help us improve the client experience."
---
IMMO announces its £1billion plan to retrofit 3,000 homes
IMMO, the innovative technology-led real estate investment platform, has committed £1 billion to buying and retrofitting 3,000 residential properties in the UK. The company has said it will bring the homes up to standard, with a minimum EPC C rating to match the government's minimum energy performance of homes bill, before it rents them out.
The organisation uses its own technology, driven by artificial intelligence, to target and buy properties for retrofitting.
The news follows a $75million raise in April, which was Europe's largest series B funding round for a proptech company. All told, IMMO has scooped investment to the tune of $2.5billion, which it will invest in single-family rental accommodation across Europe.
Anna Clare Harper, IMMO's head of sustainability, said: "Britain has some of Europe's oldest and least efficient housing stock. The scale of the retrofitting challenge is huge, with a potential price tag running into the billions.
"The built environment is one of the worst offenders when it comes to carbon emissions. Without a programme of mass retrofitting, the UK will not be able to meet its net-zero targets.
"Public investment and regulations play an important role in bringing Britain's housing up to modern energy efficiency standards. The private sector also plays an important role. Institutional investors such as pension funds and insurers are increasingly on the hunt for assets that produce reliable, long-term income streams to match their liabilities in a way that is socially and environmentally responsible.
"As a result, we have an historic opportunity to harness the power of technology and data to match long-term investments with the challenge of greening Britain's housing stock to provide socially and environmentally responsible homes."
Andrew Stanton is the founder and CEO of Proptech-PR, a consultancy for Founders of Proptechs looking to grow and exit, using his influence from decades of industry experience. Separately he is a consultant to some of the biggest names in global real estate, advising on sales and acquisitions, market positioning, and operations. He is also the founder and editor of Proptech-X Proptech & Property News, where his insights, connections and detailed analysis and commentary on proptech and real estate are second to none.