Mini-budget impact not yet reflected in official data
House prices are set to fall "further and faster" between now and the Spring, a leading property expert has predicted.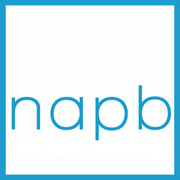 Data released this week revealed prices dropped by 1.4% in November compared to those paid in October.  That equates to around £5,000 off the value of the average UK property.
Jonathan Rolande, from the National Association of Property Buyers, said the data points towards the fact "worse is to come" because the impact of the botched mini-Budget had yet to be reflected in official statistics.
He said: "The newly released data only measures November completions, so will be largely unaffected by the fallout from the botched mini Budget.
"It is likely that in the coming months we shall see the true impact this had on the market. I suspect that prices are likely to drop further and faster between now and the Spring.
---
29 homes lost per day to the holiday homes sector
England's housing supply lost nearly 11,000 properties to the second home and holiday let sector between 2021 and 2022, according to analysis of local tax data by Generation Rent.
This continues a trend of homes leaving the residential sector that has accelerated in recent years, and is equivalent in some areas to the loss of more than 2% of the housing stock between 2019 and 2022. This has led to greater competition for vacant homes and inflationary pressure on prices and rents.
Holiday lets face very little regulation, meaning they are a more lucrative option for landlords in tourist hotspots. On Friday, Rachael Maskell MP is introducing a Bill to the Commons that would give local authorities the power to require holiday let operators to obtain a licence in order to let a property to tourists.
---
Inventory Base joins MRI Software's Partner Connect program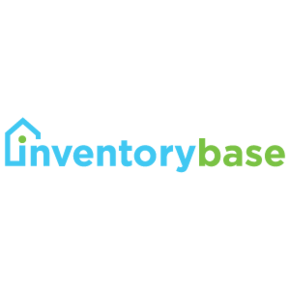 Inventory Base, a leading, multi-award-winning inventory and property reporting app for inventory providers, agents and property professionals, has partnered with MRI Software, a global leader in real estate software and solutions, to further its goal of making property management, property inspections and reporting faster and more efficient for all stakeholders.
Although the global real estate industry is growing at a significant rate, professionals working in the space still face countless stumbling blocks in their day-to-day activities, which slows down the property transaction process for buyers and vendors and negatively impacts the market.
Inventory Base's integrations, made possible by its open API, have become far-reaching, with over 150,000 users across the globe relying on the multi-platform application to deliver more than 3.4 million property reports.
---
Second Century Ventures Opens Applications for 2023 REACH U.S. Programs
Second Century Ventures, the strategic investment arm of the National Association of Realtors®, opened applications today for the 2023 U.S. REACH and REACH Commercial technology growth programs. SCV, the most active global venture fund in real estate technology, operates the award-winning REACH program across North and South America, Europe, Australia and Asia-Pacific. 
"Real estate technology continues to undergo a significant transformation, and the startups selected for the REACH program will play a critical role in helping to drive that change," said NAR CEO and SCV President Bob Goldberg.
"REACH companies get access to resources and expertise to help expand their network and accelerate their growth. Their ideas and ingenuity will help ensure that Realtors® continue to have access to the latest technology and remain in the best possible position to serve consumers here in the U.S. and across the world."
---
The Proptech-X Weekly Roundup in association with Estate Agent Networking.
Andrew Stanton is the founder and CEO of Proptech-PR, a consultancy for Founders of Proptechs looking to grow and exit, using his influence from decades of industry experience. Separately he is a consultant to some of the biggest names in global real estate, advising on sales and acquisitions, market positioning, and operations. He is also the founder and editor of Proptech-X Proptech & Property News, where his insights, connections and detailed analysis and commentary on proptech and real estate are second to none.