OnTheMarket named best B2B customer experience brand in the UK
OnTheMarket Group ("OnTheMarket" or "The Group") has won the gold award for 'Best B2B Customer Experience' at the 2022 UK Customer Experience Awards (CXAs).
The portal was successful in securing the overall winner's award against a collection of other leading brands in the same category, beating parcel carrier firm Yodel to the top award at a ceremony held in London's Wembley Stadium.
OnTheMarket received the prize on the back of Chief Executive Jason Tebb's successful 'Listening Tour' campaign of agent Town Hall sessions. Organisers of the CXAs also recognised significantly elevated engagement with the portal's agents throughout the past year.
The ongoing Town Hall series has been running since February 2021, with the aim of giving agents a stronger voice in how OnTheMarket supports its agents and evolves its offering. Direct feedback from these sessions has led to the development of a number of partnerships and tools, particularly in products that create additional valuation opportunities for agents.
Jason Tebb, Chief Executive Officer of OnTheMarket, comments: "I couldn't be happier that we've won a national award for our 'Listening Tour'. Our Town Halls are one of the best parts of my job and it's an honour to meet with our customers and hear what they have to say. To date, we've had over fifty events, meeting thousands of agents and it's been truly inspiring watching this movement of agents build.
I would encourage any OnTheMarket agent who hasn't been to a Town Hall yet to come along and have their say. We very much appreciate all the agents who have dedicated their time to give valuable feedback at these events. Thank you to my Client Engagement team who work so hard behind the scenes to make the shows such a success."
Mark Conway, Managing Director of CCP Recruitment, comments: "Having judged the CXA for four years, I was blown away with the passion and enthusiasm demonstrated by the team at OnTheMarket. Not only was their submission representative of their fantastic achievements, but it was also a brilliant case study of customer-centric business. It was refreshing to see how engaged and brand orientated OnTheMarket employees were."
---
Landlords Putting Adverts on Hold Due to Rapid Rise in Viewing Requests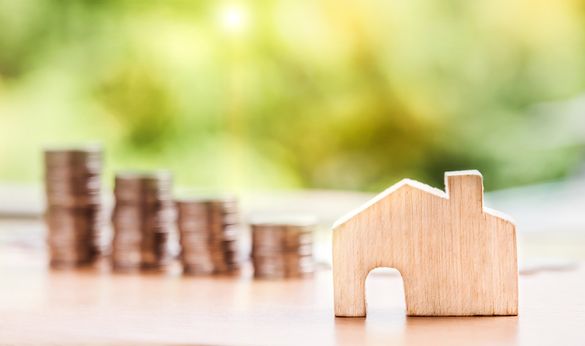 Lettingaproperty.com data shows 25%+ increase in viewing requests per property
Increasing number of viewings highlights fierce competition for rental properties
Average time taken to let a property is now just 4 days
Online lettings platform lettingaproperty.com has shared new data highlighting just how competitive the rental property market is right now.
Between Q2 2022 and Q3 2022, the firm reveals that the average number of viewing requests per property rose by over 25%, from 19 to 24.
October 2022 saw a further rise, with multiple properties attracting viewing requests in triple digits, and one London landlord receiving 134 viewing requests.
The volume of requests has risen so steeply that some landlords are now putting adverts for their properties on hold as they deal with the elevated level of demand.
With competition fierce among renters, it's now taking an average of just four days to let a rental property, according to the latest lettingaproperty.com figures.
"We've seen a significant increase in property enquiries over recent months, with many landlords receiving more than 50 viewing requests and some receiving more than 100. It's definitely a landlords' market, with fierce competition for rental properties leaving many tenants disappointed."
Jonathan Daines, Founder and CEO, lettingaproperty.com
While competition for properties is challenging for renters, it can also be a problem for landlords, according to the lettingaproperty.com team. Many are facing mortgage rate increases, while the security of rental income is reducing. This is pushing many to opt for lettingaproperty.com's 'Essential' or 'Complete' plans, which feature rent protection, as they seek extra assurances in the event that tenants are unable to pay.
The lettingaproperty.com team is also working with landlords and tenants to support communication and negotiation around any proposed increases to rents. Some landlords are being forced to increase rents due to rising mortgage costs, though lettingaproperty.com has found that others are doing what they can to avoid this. One landlord, who spoke to the team earlier this week, was pleased to share the news that their fixed-term mortgage meant that they could keep rent the same, at least for the next 12 months.
lettingaproperty.com is providing welcome stability for landlords in these uncertain times. While traditional high street letting agents charge a percentage of the rent as their fee (meaning rent rises result in higher fees), lettingaproperty.com charges a fixed monthly fee that doesn't change when rents increase. This gives landlords peace of mind by helping them to control their costs.
"This is a testing time for the rental sector, with both tenants and landlords feeling the strain. Interest rate rises, falling rental stock, and increased competition between tenants are all interconnected. Eyes across the sector will be fixed on the Bank of England's Monetary Policy Committee on 3rd November, as a further rate rise is likely to ratchet-up pressure on the sector."
Jonathan Daines, Founder and CEO, lettingaproperty.com
---
Compare My Move Grows Team By Almost 50%
Cardiff-based comparison website for UK home movers has expanded its team by almost 50% within the last year
The company has strengthened each team with eight new additions throughout 2022, with future growth planned for the coming months. This brings the total number of employees in the company to 21 across 6 departments – a far cry from the small team which started everything back in 2012.
Compare My Move welcomed Nicola Ryan and Ashleigh Williams as content writers and Liam Martin as SEO Manager on the digital team.
Nathan Burnell has joined the company as a Partner Support Executive and Dave Clarke and Martyn Mayor have joined as New Business Partner Executives. David Griffiths joined as PHP Developer on the development team and Lucas Lozzi will join the company as Paid Search Manager.
Compare My Move started out with a service matching home movers with local removal companies and has since expanded to offer surveying, conveyancing and storage.
The company now boasts over 500 partners across the services they offer, with Q4 2022 already seeing an increase in new partners. With new services on the horizon, the company doesn't appear to be slowing down anytime soon.
"It's been great to see the company grow so quickly over the past year. Each new starter has been a valuable addition and we're already seeing vast improvements across the company. It has been an exciting year for the company, and one of amazing growth. We look forward to what the future holds and an even stronger 2023."

Owner and Managing Director Dave Sayce
In addition to the new starters within the core team across the company, Compare My Move is also looking to grow its design team, which became its own department earlier this year.
The development team is also looking to expand, something which the company hopes to see in early 2023.
https://www.comparemymove.com/careers
---
House Prices Could Drop by Nearly 20 Percent – Rishi Sunak's Policies Will Be Key to What Happens Next
Property expert says some homeowners could see £50,000 wiped off value of their home next year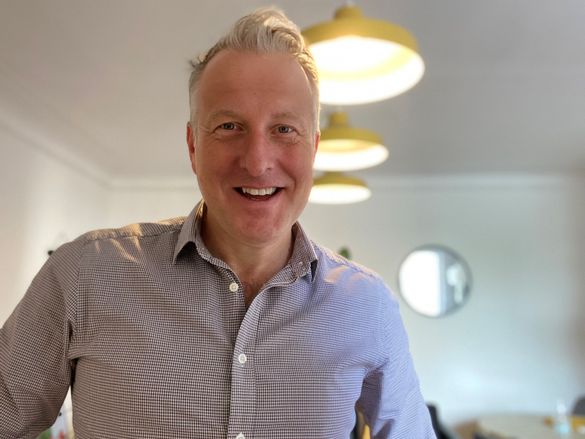 PRESS RELEASE: Property owners could see more than £50,000 wiped off the value of their home after Christmas, a leading housing expert has warned.
The Lloyds Bank Group has forecast a potential 18% drop in property prices next year.
Jonathan Rolande, the founder of property firm House Buy Fast, agrees that many regions could witness falls in that scale.
He said: "An 18 per cent fall would knock £54,000 off the price of an average UK property that's currently £300,000. Will it happen? It might. There's no doubt we are in a bad place right now. We have rising variable interest rates, and we are still dealing with
the disastrous repercussions from the mini-budget that have pushed up long-term borrowing costs, inflation, sky-high food and fuel. Economies worldwide are feeling similar pain. And on top of that property prices here are at an all-time high with plenty of scope to fall.
"This is a perfect storm of events, so it's easy to see why the Bank is predicting a large drop. But it's not yet a done deal. Prices are sure to wobble, but some regions may just tough it out."
Explaining how some regions might escape a big drop, Mr Rolande, a spokesman for the National Association of Property Buyers, continued: "In many places, there's a genuine shortage of property, and this won't go away if prices fall. People need to live somewhere and they may need to rent, which will in turn push up sale prices as landlords feel secure buying an investment.
"Interest rates are still lower than in previous dips. Overseas investors are still keen to come here, more so given the weakness of the pound recently. The Bank of England looks set to increase rates again and ironically this could help settle the markets and make borrowing a little cheaper, longer term.
Commenting on the importance of strong leadership from Number Ten, Mr Rolande added: "Rishi Sunak's policies now are vital. They could, at least in the short to medium term, get things back on track. But more than ever we must assess the market on an almost weekly basis.
Lloyds are quite right to plan for the worst, but there are also reasons to hope for the best. The weeks as we approach Christmas are going to be crucial as to what 2023 will deliver in terms of house prices."
---
The Proptech-X Weekly Roundup in association with Estate Agent Networking.
Andrew Stanton is the founder and CEO of Proptech-PR, a consultancy for Founders of Proptechs looking to grow and exit, using his influence from decades of industry experience. Separately he is a consultant to some of the biggest names in global real estate, advising on sales and acquisitions, market positioning, and operations. He is also the founder and editor of Proptech-X Proptech & Property News, where his insights, connections and detailed analysis and commentary on proptech and real estate are second to none.