Halifax: "House Prices Will Fall further."
A new report reveals that UK house prices fell at the sharpest pace in almost two years last month as rising mortgage rates and a gloomy economic outlook took their toll.
According to figures released by Halifax, prices fell 0.4pc in October – the third decline in four months. The annual rate of growth fell to 8.3pc from 9.8pc.
The figures echo numbers from Nationwide, which last week said prices fell 0.9pc – the most since the start of the pandemic.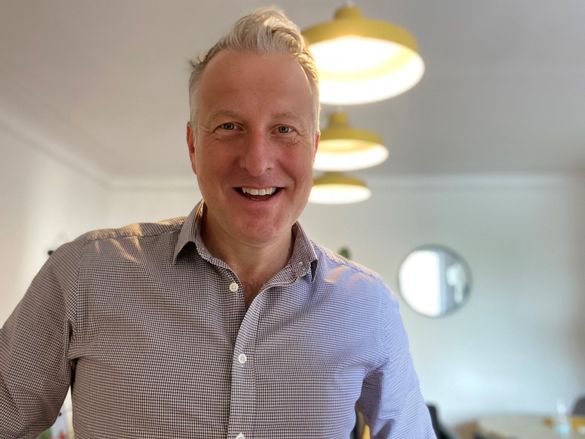 Commenting on these figures, Jonathan Rolande, from the National Association of Property Buyers, said: "Today's reduction is, in itself, fairly small. It amounts to just over £1000 off an average home, but the reduction follows a 0.1% drop in September and shows we are heading in the wrong direction.
"What really concerns me isn't this drop itself, but what might lie ahead of us. I fear much worse is to come and that house prices will fall further and faster next month.
"In recent weeks the housing market has been rocked by financial events including the fallout from the mini-budget in September. The mini-budget disaster and led to much higher borrowing rates, but those lucky enough to already have a mortgage in place would have had it honoured at the old, lower rate.
"Today's figures don't yet show the true impact and for that we need to wait two or three more months. I'm concerned that these figures could prove to be worse still."
"Property is still a lot more expensive than it was a year ago – over 8% more in fact but this could be quickly eroded by further monthly falls.
"We are now in danger of seeing those people who bought property during the summer with homes worth less than they paid. Lack of confidence in the market can quickly spiral and price drops can become a self-fulfilling prophecy. I hope that we now have a period of some stability and a measured budget in mid-November that gets the property market back on track."
Kim Kinnaird, director of Halifax Mortgages, said: "The rising cost of living coupled with already stretched mortgage affordability is expected to continue to weigh on activity levels.
"Economic headwinds point to a much slower period for house prices."
---
House price differentials are more important than sales price
PRESS RELEASE: In today's transitional market, house price differentials are more important than sales price. This is according to Iain McKenzie, CEO of The Guild of Property Professionals, who recently spoke to a few Guild Members about their local property markets and strategies they are using when speaking to clients.
Adam Mackay, from Mackay Property in Sawbridgeworth, says that the market in his local area has resorted back to a 'normal' market. "Last year we had exceptional high demand and an influx of buyers with certain properties attracting hundreds of viewers. Those days are gone, and we are seeing a more normal level of buyers. We are not seeing first-time buyers in the forces we have previously, and mid-level properties seem to attract less interest than the larger homes. This has caused us to shift our focus to the higher end of the market. We are still seeing people wanting to move, but it is price sensitive, so if a property was on the market for £450,000 a while ago, it would be on for around £410,000 or £420,000 today," he adds.
Director of Parson in Diss, Kevin Parson, agrees, saying he is seeing a transition in his local market. "Three months ago, agents were valuing properties at a higher price than they are now. We are finding that we have to advise our clients about the shift in the market. I have always found that in this type of market a lot of sellers are chasing the market and are often a step behind, and we are trying to educate them to ensure are ahead of the market rather than trailing behind. We have been focused on informing our clients that the sales price of their property is less important than the differential between the home they are selling and the one they are buying," he comments.
McKenzie says that where the market is so transitional is where you have agents that are quite blunt in their style and are still buying the instruction. "There are still agents in the market who are overvaluing properties just to get the instruction rather than giving the right advice to the customer. A good agent will be able to navigate how to deliver best advice to the customer, moving away from the word valuation and rather using terminology such as market appraisal, because it is the market the dictates the home's value," he notes.
Parson agrees, adding: "When talking to sellers and they think of the word 'valuation', whatever the valuation is, they will believe that to be gospel but that is not the case. Our job at the moment is to advise on the marketing of the property and positioning it in the market, so that it is positioned to sell because that is ultimately what the vendor wants to do. Sellers may have an idea that the values seen three months ago is what they would achieve now, so it is important to educate them on that and help them understand that the market has changed. In order to get a seller moved in the time frame they want to move, they will need to understand that their property should be correctly positioned within the market."
McKenzie says that people often get hung up on prices, when in fact, as mentioned earlier, it is about differentials. "It is about the difference between the price you sell at and the price you buy at. What I used to tell my sellers back in the 80s and 90s, was that it doesn't matter what your home is worth, as long as you buy your dream home with a £20,000 or £30,000 differential, because then I have done my job as an agent. As a consequence of that, every offer you get becomes a good offer, because it is a working offer, and if you accept £30,000 less for your property, but then buy a property for £30,000 less, it is same thing. In addition to that if you buy upmarket you actually make more money, by possibly getting a better deal or percentages are different," he adds.
Mackay notes that in today's market it is imperative have stats and data that help provide insight to sellers about what is happening in the market. He says: "We ensure that everyone within our business has access to market stats so that we all on the same page when talking to clients. Often, we will pull people back to the five- or ten-year data for them to have a look at how property prices have changed over the past decade, rather than focusing on the last two years when property price growth has not been on a normal trajectory."
According to McKenzie, many sellers may feel as if prices are going backwards but that may not necessary be the case. Expanding on that he adds: "If a neighbour sells their property for £800,000, and the vendor lists their property at £850,000 on the advice of the agent, if they then dropped to £825,000 or £815,000, they would feel like their house is going down in value. However, the reality is it isn't, because if the neighbour's home sold for a similar value this year, there is a lot of leeway in between in terms of marketing price, which is not the real price. Because of this, the market will feel like it is dropping more than it actually is. And again, a good agent will be able to explain that to a customer," he concludes.
---
Rising anxiety amongst homebuyers as banks fail to meet customer call needs
London, 7 November 2022 – Infinity, the global call intelligence and speech analytics platform, can today reveal that it has seen a significant spike in calls to financial service institutions using its platform in relation to UK interest rates soaring.
During the week of 25th September, following Kwasi Kwarteng's mini budget, Infinity's data shows there was a 20% increase in calls from anxious customers looking for vital information about their finances.
"The increase in calls around interest rates, and consequently mortgage payments, skyrocketing emphasises customers' financial worries. Bank of England has now raised interest rates to 3% and expects the UK to fall into its longest recession. In response, banks must prepare their customer service teams to provide an outstanding customer experience, supporting those with." Warren Newbert, CEO, Infinity said.
In order to best service the increasing number of calls, Infinity recommends that financial services institutions take the following steps:
Focus on empathy: brands should consider investing in tools that can give them real-time insights into how call agents are handling calls. In doing so, organisations pinpoint techniques such as tone of voice that are needed to deal with customers worried about making repayments. Brands can further train staff, based on conversation analytics, to ensure customer queries are met with positive and helpful responses.
Improve call handling times: calls signify one of the few direct points of contact customers have with their bank. After the mini budget, call minutes went up by 21%, proving that the period ahead is critical for financial institutions. By using call intelligence to better train staff and improve communications across other channels, organisations are able to strike the perfect balance between addressing customer queries in the contact centre efficiently and providing outstanding customer service.
"The Bank of England has said a recession may last until mid-2024. The next few days will be the most important time for banks to provide an exemplary customer call experience. However, the next couple of years will be an ongoing scramble to maintain or establish their reputation as a brand," Newbert added.
---
Homeflow acquires Area Technologies to help agents convert leads into sales
PRESS RELEASE: Homeflow has today announced the acquisition of Area Technologies, the lead management and automation business, thereby further expanding its product suite focussed on helping estate agencies to generate, manage and convert leads.
Homeflow powers hundreds of estate agent websites and provides lead generation software and services to clients covering thousands of offices across the full spectrum of the property market. This acquisition underpins Homeflow's strategy of empowering agents, through software and services, to make them more effective at finding and winning new business, by adding powerful additional capability to the process of lead qualification and lead management.
The Area Technologies software provides an automated branded response to all leads, qualifies them through a series of online questions, and helps organise and manage a negotiator's workflow as they convert leads into new business. Once qualified, agents can inject the enhanced customers directly into their agency CRM.
Video Interview about the acquisition
With this acquisition, Shawn Zvinis, Managing Director of Area, joins Homeflow as Head of Product, and Area CTO Erol Ziya joins Homeflow as Head of Solutions Architecture. They will lead the development as Homeflow invests further in the product and in its deeper integration into the Homeflow websites and product platform.
Nik Chotai, Managing Director of Homeflow, commented: "Homeflow has worked closely with Area for several years, and shares a number of mutual clients. We've been hugely impressed by the team and the product they've built, and we've heard first hand from numerous agencies how much it's transformed how they handle enquiries, qualify those leads and turn them into customers. We can't wait to introduce it to more agents, and we will be investing further in developing the product. We look forward to welcoming the entire Area team to Homeflow."
Shawn Zvinis, Managing Director of Area Technologies, added: "After a period of exciting growth, and establishing our market leading position in lead management systems, we are delighted to be joining the Homeflow team. This will enable us to focus on rapidly expanding our footprint and offering our lead management capabilities to many more estate agents. We expect this to be through new product initiatives and we have an exciting roadmap with further product innovations."
---
The Proptech-X Weekly Roundup in association with Estate Agent Networking.
Andrew Stanton is the founder and CEO of Proptech-PR, a consultancy for Founders of Proptechs looking to grow and exit, using his influence from decades of industry experience. Separately he is a consultant to some of the biggest names in global real estate, advising on sales and acquisitions, market positioning, and operations. He is also the founder and editor of Proptech-X Proptech & Property News, where his insights, connections and detailed analysis and commentary on proptech and real estate are second to none.