Grosvenor Systems forms strategic alliance with Spike Global to create complete end-to-end property management solution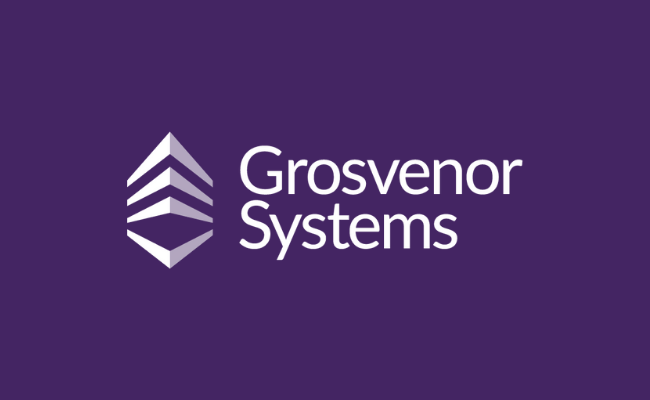 Innovative alliance shifts tenant journey online in first end-to-end service in the build-to-rent market
Grosvenor Systems and Spike Global have announced a new strategic alliance, enabling build-to-rent operators to benefit from a complete end-to-end property management and accounting solution.
Propman, Grosvenor Systems' leading financial reporting and property management product, will be combined with Spike's tenancy management solution, Spike Lettings, and award-winning resident engagement portal, Spike Living, to create an enhanced, simplified experience for tenants.
Grosvenor Systems' market-leading product paired with Spike's solutions will allow the entire tenant management process to be digitalised, helping to reduce costs and streamline communications between management teams and tenants. The online offering will modernise all stages of the tenant experience – from the marketing of properties, taking initial payments and reservations, sending and the signing of contracts, approving references to managing the ongoing management and accounting requirements of tenants once moved in.
Contracts and vital documentation will also be stored digitally, increasing security and making key information easily accessible. Notifications can be sent to tenants via push notifications whenever documents need to be reviewed or signed, allowing for full traceability.
Property Managers will also benefit from comprehensive tenancy management reporting, with automated monthly rent invoices eliminating time spent performing administrative tasks, giving staff more time to focus on value-add activities.
Additionally, the Spike Living portal, which has an intuitive smartphone app, lets tenants view financial information such as service charges or payment history directly. The portal will also allow tenants to view and register for onsite events, reserve amenities, interact with other tenants via clubs and forums, and learn about local retailers they could support.
Sarah Taylor, Managing Director, Grosvenor Systems, comments: "Building on our great relationship with Spike Global, we are excited to offer the first complete end-to-end service in the BTR marketplace, which puts the customer experience at the heart of property management. We're looking forward to continuing to evolve and innovate our offering for customers."
Jeremy Heath-Smith, CEO of Spike Global, comments: "We are excited to be working with Grosvenor Systems. By combining our leading resident engagement and tenancy management software solutions with Propman, this complete solution will enable property managers to onboard tenants much faster and more efficiently, whilst providing a central place for tenants to manage their everyday needs."
---
Proptech sector wants to help deliver Housing and Planning ambitions
Press Release: In the summer the DLUHC Digital Planning team held a virtual Roundtable event to connect senior DLUHC officials with a wide range of voices to help the Property Technology (PropTech) sector understand the government's levelling up agenda and discuss where their insights, experience and solutions could help.
The roundtable was attended by PropTech entrepreneurs as well as influential individuals from the housing industry, public sector, and venture capital investors. Areas of discussion aligned with the core pillars of social change that DLUHC is looking to deliver through programmes of work such as the Levelling Up and Regeneration Bill. This article highlights some of the key takeaways from the event, as we acknowledge the important role that PropTech can play in modernising and reforming the planning system, and improving the productivity of wider housing and planning markets.
PropTech and the Levelling Up Missions
In our ongoing work to engage and support PropTech, we recognise there are many ways that innovative approaches can inform the department's aims across planning, community engagement, regeneration, home ownership, private rental sector, social housing, sustainability and beyond.
At the event, the group explored how the PropTech sector's expertise and capabilities can help us deliver against levelling up missions, while also looking at barriers that need to be addressed for greater value to be unlocked.
Emran Mian, Director General at DLUHC, shared opening remarks about the Department's levelling up agenda, upcoming legislative changes and how PropTech might look to support place shaping, both in terms of broader master planning and delivery of development on the ground.
With Faisal Butt, Founder & CEO of Pi Labs facilitating the discussion, the group were able to dive into the following questions in the context of DLUHC's broader vision:
To accelerate the delivery of the levelling up missions to be delivered by 2030: where does the sector see their insights and expertise benefitting DLUHC's approach?
What are the barriers on both the supply and demand sides of the sector and is PropTech being fully leveraged in these areas?
How can the government enable the continuous value of PropTech to be unlocked and scaled?
Faisal's introduction highlighted the breadth of the PropTech sector, with innovative products and business models addressing a broad range of problems: from digitising planning, to enabling community engagement, tackling housing affordability and helping the industry reach net zero.
We learnt that between Q1 2019 and Q1 2022 there was £47 billion of global venture capital investment in PropTech startups (of which circa £3.5 billion has been in the UK). The technology sector is growing, but there is still a long way to go to see digital change across housing and planning in the way that other industries like financial services have been transformed.
---
Plentific launches best-in-class Inspections solution to Transform Property Management
Plentific Inspections will transform the way that residential and commercial property providers approach surveys, tenancy reports, and compliance checks. Instead of clipboards and manual processes, Plentific delivers an end-to-end solution, from app-enabled inspections through to streamlined work order management, reporting, and finance management.
Inspections are conducted in the field using a mobile application, available via the Apple and Google Play stores. Users can leverage fully-customisable digital forms or a range of ready-to-go templates for maintenance and disrepair reports, voids, and Fire Risk Assessments (FRAs). Issues raised are transformed into tasks and work orders in real time, cutting out unnecessary friction to resolve them faster. This reduces operational overheads by as much as 50% and improves tenant satisfaction.
Work orders can be cost-effectively fulfilled by Plentific's integrated supply chain. The platform enables providers to manage in-house teams, appointed contractors, or Plentific's marketplace of more than 20,000 high-quality contractors. While limited proptech solutions for inspections exist, no integrated solution brings inspections and work order management together, with a proprietary marketplace included for added speed and efficiency. A true end-to-end solution.
Crucially, Plentific's platform automatically stores inspection reports, issues, and work order history, providing a golden thread of information that can be referred back to at any time. This transparency means that property providers can rest easy in the knowledge that voids are addressed rapidly, FRAs are conducted reliably, and renovations are delivered on time and on budget.
Cem Savas, CEO and Co-founder of Plentific, said: "Inefficient inspections and a lack of transparency have historically led to projects exceeding timelines and budget, rent loss at the end of tenancies, and even regulatory fines. Our new solution streamlines and automates inspections and repairs processes, while giving real estate providers visibility across their portfolio."
The launch follows the announcement that Plentific acquired market-leading proptech TouchRight Software in January 2022. The UK firm's expertise and years of inspections experience was brought to bear in delivering this global end-to-end solution. The result will be best-in-class operational efficiency and compliance for clients, as well as higher satisfaction for tenants.
"Plentific Inspections represents a milestone in the property management space. Now, providers can take control of their portfolio, capturing more robust data and benefitting from a reinforced golden thread across their operations. And this is truly a cross-segment tool, which is as useful to tradespeople, fire risk assessors, and inventory clerks as it is for social, private and commercial landlords," adds Cem Savas.
---
Guild Members go for Gold
The Guild of Property Professionals is proudly made up of successful and hard-working independent agents from across the UK, a fact that is proven each year when award season comes around. This year, more than 40 offices, groups or people from the network have been shortlisted in The Negotiator Awards 2022.
There will be a grand gala dinner at the Grosvenor House Hotel, Park Lane, London on 25th November 2022 to announce the winners of these well-regarded awards, and in addition to Gold, Silver, and Bronze winners, there will also be Highly Commended accolades in the categories, which received a greater number of entries. The network's lucrative performance at The ESTAS on Friday 14th October puts them in good stead for the coming ceremony, with Guild Members receiving 73 awards in total, alluding to another fruitful awards in November.
Iain McKenzie, CEO of The Guild of Property Professionals, was selected as part of a stellar panel of judges, made up of industry leaders and experts with the reputation of being among the highest achievers in residential property. Also on the panel was Richard Combellack, Chief Commercial Officer at BriefYourMarket, a company which, similarly to The Guild, is part of the nurtur.group. There was also a process of mystery shopping of some entrants, undertaken by KnowYourMarket, a leading market research nurtur.group company specialising in the property sector.
McKenzie commented on the network's achievements saying: "Being shortlisted in the UK's leading independent awards programme is no mean feat and reaching this stage in the awards is something to be celebrated. Our Members continue to demonstrate market-leading skills and services, which sees them rewarded for their efforts by being decorated at ceremonies such as The Negotiator Awards. Being asked to judge some of the categories was a great honour and being involved in the process highlighted just how high the standards are in agency in 2022. I very much look forward to finding out who has been awarded with some of the accolades this year."
---
The Proptech-X Weekly Roundup in association with Estate Agent Networking.
Andrew Stanton is the founder and CEO of Proptech-PR, a consultancy for Founders of Proptechs looking to grow and exit, using his influence from decades of industry experience. Separately he is a consultant to some of the biggest names in global real estate, advising on sales and acquisitions, market positioning, and operations. He is also the founder and editor of Proptech-X Proptech & Property News, where his insights, connections and detailed analysis and commentary on proptech and real estate are second to none.