Foxtons Lettings Market Index – October 2022
Rental prices reach record high weekly price in October as rising interest rates and lack of supply put pressure on rental prices
Average rental prices reached new record high of £571 per week, breaking the previous record of £553 per week in September 2022
Central London rental prices almost 30% higher than October 2021
There were 22,000 new listings in October 2022, the lowest monthly volumes so far this year
In October, renters spent 101% of their registered budget, the second month in a row renter spend reached pre-pandemic levels
There were 22 renters competing for every new property in October 2022 which is higher than any October Foxtons recorded in 2021, 2020, or 2019
New figures today from Foxtons, London's leading estate agent, show that rental prices have reached record highs, as rising interest rates and lack of supply put pressure on rental prices.
In October, rental prices reached a new record high of £571 per week, exceeding the previous high of £553 per week in September 2022. This is a 4% uplift in comparison to September, which would typically be the peak for the lettings market. Central London continued producing the highest average weekly rent this year at £643 per week, a 29% increase on prices seen in October 2021.
There were 22 renters competing for every new property in October 2022, which is higher than any October Foxtons has recorded in 2021, 2020, or 2019. While the number of renters competing has decreased from September, October's 22 renters per new instruction is 40% higher year on year.
Year to date – 2022
| | | |
| --- | --- | --- |
| | Supply / New Instructions YoY | Demand / New Renter Registrations YoY |
| All London | -17% | 16% |
| Central | -12% | -3% |
| East | -33% | 9% |
| North | -32% | 2% |
| South | -3% | 37% |
| West | -6% | 57% |
In October, demand for properties in London followed the usual seasonal downward trend, with a 38% reduction in renter registrations from September 2022 to October 2022. However, when compared to October 2021, renter registrations are still 2% higher. With intense competition in the Capital, renters have turned their attention towards the outer zones. In South London, registrations are up 37% from 2021, and in West London, registrations are up 57% from 2021.
Applicants' weekly budgets remained much higher than they typically do in October. The average weekly renter budget in October 2022 was £485, which is over £20 more than the average budget in October 2021. Year to date, budgets are 7% higher compared to 2021.
For the second month in a row in 2022, Foxtons saw renters spending over their budgets to secure a property. In October 2022, renters spent 101% of their registered budget, a 3% increase compared to October 2021.
Gareth Atkins, Managing Director – Lettings, said:
"Throughout our front offices and within our renewals team, October has proved to be a very busy month. Competition for London lettings is intense. Average rent prices have reached a new record at £571 per week, and we're seeing a return to renters spending over their registered budget at 101% on average (a number we haven't seen since before the pandemic). One reason for the competition is the rising interest rates, as renters who were considering homeownership are now looking to renew or find their next rental. Another reason is the sheer lack of supply. October saw the lowest monthly volume for new listings year to date. With rapidly expanding government regulations and the highest single lift in interest rates the UK has seen in years, landlords have a lot more to factor into their business plans going forward, so we're likely to see these unusual trends continue further into Q4."
Sarah Tonkinson, Managing Director – Institutional PRS and Build to Rent, said:
"The lettings market usually follows a set pattern with August and September as the busiest months of the year, followed by a quiet Q4. However, this October's £571 average rent prices actually surpassed September's record high, which is a huge departure from the normal trend. Typically, Londoners don't want to move house around the holidays, and we often help negotiate different tenancy lengths between landlords and tenants, like 15 months instead of 12, to avoid properties coming on the market this time of year. Instead, there were 22 applicants per new listing last month, which is higher competition in October than we've seen even pre-pandemic in 2019. We mentioned, in previous Lettings Market reports, that this might be an unusually busy Q4, and so far, it's turning out to be absolutely true."
---
Addland takes a huge leap forward in its mission to "Bring Land To Life"
Addland has just released a new video showing off the latest in a long line of ground-breaking features – combined 3D mapping and OS terrain 5 data.
The new feature will bring desktop assessments to life through Addland's research tools.
Featuring as a new map layer, any potential consideration – from flood zones to ancient woodlands – can be overlaid to build up a complete picture.
Its a particularly powerful feature for developers, enabling them to fully understand the geographic data and evaluate the potential for increased building costs at the outset.
Likewise, companies operating in the renewables space are able to quickly and accurately determine site feasibility for wind or solar development.
Andrew Smith, CCO at Addland, said: "It's so good, it's practically better than being on-site."
Find out more in the video below:
---
Stock Levels Recover as Home Prices Take a Seasonal Dip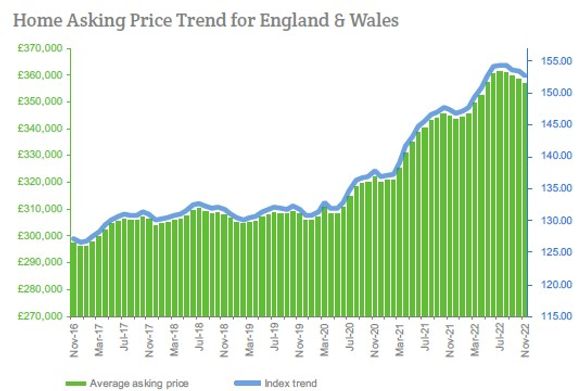 The UK stock of unsold property on the market is well on the way to recovery following the unprecedented buying frenzy that depleted agents' portfolios by around 50% in the wake of the COVID lockdowns, according to Home.co.uk's Asking Price Index for November.
While there is still some way to go before stock levels return to the 10-year average, buyers can benefit from a growing choice of property for sale and be reassured that vendors now have less bargaining power than they did. Moreover, higher stock levels naturally put downward pressure on price growth which is vital for a resumption of more normal market conditions.
The market still retains much momentum despite the headwinds of higher mortgage rates and economic turmoil. Both the median and mean time on market for unsold property in England and Wales are less than they were a year ago. Of course, some slowing is inevitable over the winter months and we can expect next year's market to proceed at a more leisurely pace. However, we expect demand to remain significant, especially given the new nil-rate stamp duty rate for properties under £250K.
UK property is still very attractively priced in US dollar terms and yield-hungry international investors will be drawn to the extremely buoyant rental market. London will be of particular interest due to soaring rents and the opportunity for significant capital gains. The fact that the median price of a two-bedroom flat in London is currently 10% less than it was in 2015 indicates that there is considerable room for growth.
Meanwhile, inflation continues to erode home prices insidiously. In real terms, growth is currently around -10%, effectively correcting overinflated home prices without adversely affecting banks' balance sheets. Concomitantly, the fact that real mortgage rates are significantly negative is a distinct peculiarity of this market.
Whilst there are some initial indications that rents are stabilising across several regions, they continue to soar in London due to scarcity. The wild rise in rents that started in the more central boroughs has now mapped out to the outlying administrative areas. Greater London has currently a mere seventeen thousand properties to let. Five years ago, there were around forty-five thousand advertised as available for rent.
Mortgage rates are now beginning to stabilise following the chaos triggered by Truss's ill-conceived mini-budget. Sunak's appointment seems to a have soothed the financial markets for the time being, but more such crises are to be expected given the levels of government debt and systematic economic woes.
The annualised mix-adjusted average asking price growth across England and Wales is now at 3.6%; in November 2021, the annualised rate of increase of home prices was 6.9%. Incidentally, that was the month when real asking price growth went negative.
Headlines
Total sales stock in England and Wales increased again for a ninth consecutive month since the all-time low set in February, although the current total remains around 100,000 short of the 10-year average.
Asking prices across England and Wales slid for a third consecutive month (by 0.5%), bringing the year-on-year rise to 3.6%, consistent with seasonal expectations.
Stock of unsold property has increased by 39.3% over the last twelve months.
By contrast, the stock of unsold property in Greater London has only increased by 3.5%.
The Typical Time on Market (median) for unsold property in England and Wales rose a seasonal three days to 70 days since last month, but is 10 days less than in November 2021, despite pricier mortgages.
The East Midlands is the first region to indicate a year-on-year increase in Typical Time on Market (five days), heralding a return to more normal market conditions in the wake of the buying frenzy post-lockdown.
The supply of new instructions was just 6% higher last month compared to October 2021 and 22% less than in October 2020, despite a rise in repossessions.
North West and Welsh property markets now lead in annualised regional price growth (equal at 7.1%).
Monetary inflation continues to remain very high at 14.3% (RPI ex. housing), making current real growth around -10% year-on-year. Moreover, despite rising mortgage costs, the real mortgage interest rate remains negative (around -8%).1
London rents continue to defy gravity. Renewed demand has decimated supply and this is driving annualised rental growth to a breathtaking rate of 26%.
The current new growth leaders in asking rents are the boroughs of Newham, Hounslow and Merton (+47.5%, +43.7% and +35.4% annualised respectively).
For more information please visit here.
---
National Association of Property Buyers on What They'd Like to See Chancellor Deliver in His Autumn Statement
Jeremy Hunt has been urged to reform stamp duty and sent up Government Property Bonds in his upcoming statement, by a leading property association.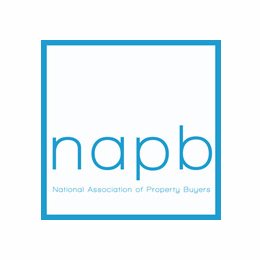 The National Association Of Property Buyers also urged the Chancellor to ensure he avoids the "botched" mini-budget delivered by his Kwasi Kwarteng.
Spokesman Jonathan Rolande said: "As we witnessed with Kwasi Kwarteng's botched mini-budget, moments like this shape and change people's lives. That's why many homeowners and people working in the property sector will be hoping Jeremy Hunt announces a package of measures that provide us with optimism moving into 2023. He has his work cut out. The property market is long overdue reform. There is still far too much inequality between those that were old enough to buy property years ago, and those who today stand little or no chance of ever repeating the upward mobility their parents and grandparents enjoyed."
"Why should a pensioner selling a larger family home pay £5000 in tax to move downmarket? It discourages house sales and blocks supply and should be scrapped"

Jonathan Rolande, NAPB
On the measures he'd like to see introduced, Mr Rolande said: "First, I'd like to see him make moves on Stamp Duty. This is a £12 billion cash cow that needs reform. Cash buyers currently pay an additional 3% rate, this should be increased to 3.5% or even 4%. It would not be enough to deter any but the flakiest buyer, and the additional amount could help fund cuts elsewhere. Why should a pensioner selling a larger family home pay £5000 in tax to move downmarket? It discourages house sales and blocks supply and should be scrapped.
"Second, I'd like to see Mr Hunt Increase Capital Gains Tax (CGT). In effect, this is a tax on unearned income which is currently at a rate of 10% to 28% on profits. Somebody who bought an investment property years ago has seen such massive growth in value, surely they could lose a percent or two more?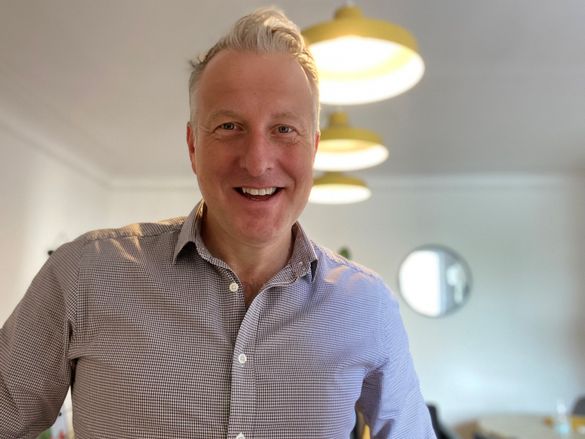 "Third, let's have a grown up conversation about Inheritance Tax (IHT). Much like CGT, this is a tax on wealth, most often the deceased's home. And it has shot up in value in recent years. Up to £325,000 can still be left to loved ones tax-free but anything above that is at 40%. Pushing this up is one of the few ways to raise revenue without taxing the person who generated the wealth – they don't need it anymore.
"I'd also like to see Mr Hunt set up Government Property Bonds. Lets encourage people to invest in bonds that guarantee capital but offer a return linked to the property market. This would allow those trying to save for a property to feel invested in the market while they do so. The funds raised could be used to build Government social housing, saving millions in Housing Benefit. Encouraging people to save would also ease inflation pressures.
"Next it would also be encouraging to see Mr Hunt address the fact that 13m homes have below-average insulation. Lets encourage landlords to improve their tenant's homes by offering tax breaks for work that improves the EPC rating.
"Finally Mr Hunt should reward landlords who rent their property long-term with sensible fixed increases, a tax break too. This will make tenants feel much more secure in their homes.
"I don't expect Mr Hunt to announce all of these measures. But even one would have a transformational impact on the market and provide a much needed boost going into the New Year."
---
The Proptech-X Weekly Roundup in association with Estate Agent Networking.
Andrew Stanton is the founder and CEO of Proptech-PR, a consultancy for Founders of Proptechs looking to grow and exit, using his influence from decades of industry experience. Separately he is a consultant to some of the biggest names in global real estate, advising on sales and acquisitions, market positioning, and operations. He is also the founder and editor of Proptech-X Proptech & Property News, where his insights, connections and detailed analysis and commentary on proptech and real estate are second to none.