Dexters acquires Howsy as it consolidates its digital lettings credentials
Recently, we reported that Howsy, a proptech solution focused on providing a better lettings journey for landlords and tenants, had been acquired by an agency. It has now been revealed that Dexters is the agency in question, bringing the six thousand plus tenancies into its already formidable lettings operation through the acquisition.
The strategic benefit to Dexters is that it now will have over 33,000 tenancies but it is the suite of technology and the automation that brings to the lettings vertical which will help it deliver huge efficiencies and extra profitability.
Andy Shepherd, CEO of Dexters, re-enforced why this is so important, explaining that Dexters are not just looking to gobble up lettings businesses, but the higher value is the automated digital structures to run these new volumes of landlords and tenants.
Shepherd said: "This acquisition of Howsy marks a key step in the implementation of this plan. Increased digitalisation of our London lettings business using Howsy's innovative smart tech."
From a wider perspective, it now seems that many property technology solutions, founded by wide-eyed entrepreneurs with the lofty ambition of globally scaling their solutions, are now meeting with the harsh commercial reality that, at some point, all businesses need to turn a profit.
It's fine to enthral early-stage investors with decks outlining that with their technology they have a solution that will replace and improve the user experience of legacy systems. Howsy, in this case, believed it could reinvent the lettings play. In reality, despite huge investment, the business simply could not stand on its own two feet.
I am an evangelist for the digital transformation of real estate, cutting out paper and legacy systems and allowing humans to run their property empires more quickly and more profitably, but are we about to see a change in how this is delivered?
At present, distressed or failed property technology SMEs are holding fire sales when they run out of cash, which is not good news for investors but great news for the buyer. Could a better system be a new generation of proptech founders working alongside and with their final exit partners? If so, it could mean a better outcome for all.
---
Gove under pressure to provide more data around defective properties
Michael Gove, Secretary of State for Levelling Up, Housing and Communities, had hoped that the property developers would come forward with financial strategies to offset the problems around cladding, faulty construction and fire safety.
Now the construction industry has put the ball back in the government's court, upping the ante by asking the government to provide more detailed information regarding the true extent and cost of any remedial work.
At present, the figure circulating to deal with problems on buildings above 11 metres in height is in excess of £4 billion, but there seems to be little detail as to how this figure has been calculated.
There have also been calls for all stakeholders to pay towards the costs of making properties fit for purpose, with Clive Betts, who chairs the Housing, Communities and Local Government Committee saying: "The government should be looking beyond developers and manufacturers to contribute to the costs of fixing the building safety crisis."
Betts continued: "We recommend the government identify all relevant parties who played a role in this crisis, such as product suppliers, installers, contractors and subcontractors, and legally require them to pay towards fixing individual faults and ensure that they also contribute to collective funding for building safety remediation."
It's not just outside pressure, Gove is being put under the spotlight internally, too. On the March 11th a government committee published the DLUHC Building Safety: Remediation and Funding report, which also questioned the fact that there seemed to be scant detail on the extent of the problem.
"It is completely unacceptable that, nearly five years after the Grenfell tragedy, the Government still does not seem to know how many buildings have unsafe cladding or other historic building safety defects," stated the report.
"We commend the Secretary of State for finally seeking information from developers and manufacturers, and commend industry for now working at pace to provide this information. The Government must publish, within two months, all available data on the number of buildings of all heights with historic building safety defects—cladding and non-cladding—including data it has received from developers and manufacturers."
Interestingly, in the same government report the following observation was made: "Taylor Wimpey pointed out that before 10 January, developers were the only sector that had been required to contribute to public funds for building safety. Developers have also voluntarily funded remediation works to the tune of £1 billion."
Again, this makes the point that prior to Gove's big idea to get new home developers to cover the deficit, there were already manoeuvres to help with the situation.
Another complication for Gove on the horizon is the reality that many developers who have built defective properties are actually based outside the UK, so even if compensation, fines or some other form of financial clawback is put in place, many buildings may not be covered.
---
Economic Crime Act to bring tighter controls in for foreign property investors
As a direct result of the present conflict in Ukraine, an Act that originated on the 1st of March has in a single fortnight become the Economic Crime (Transparency and Enforcement) Bill. This is lightning speed when compared to the usual process, motivated and necessitated by the need to impose sanctions on Russian oligarchs.
The Act is sweeping, but it does give real teeth to the government with regard to revealing the true ownership of property assets in the UK. So, though it may well sweep up a number of Russian targets, it will also make life difficult for organised crime and others seeking to wash their cash in British assets.
Under the Act, a register has been set up. According to the government website, it requires "… those behind foreign companies which own UK property to reveal their identities … Entities who refuse to reveal their 'beneficial owner' will face tough restrictions on selling the property and those who break the rules could face a fine of up to £2,500 per day or up to 5 years in prison.
"This will be a valuable tool for law enforcement agencies in investigating suspicious wealth. Companies House will now begin work to implement the register as quickly as possible, working closely with the UK's 3 land registries. Any foreign company selling properties between 28 February and the full implementation of the register will also be required to submit their details at the point of sale.
"Reforms to Unexplained Wealth Orders (UWOs) will remove key barriers to their use, increasing time available to law enforcement to review material provided in response to a UWO and protecting them from incurring substantial legal costs if they act reasonably in a case that is ultimately unsuccessful.
"Furthermore, UWOs will be more effective against those who hold property in the UK via trusts and other complex ownership structures. The government has also committed to publishing an annual report on their use."
What amazes me is that it has taken an invasion on European soil to prompt the government and Whitehall to actually engage with the billions of pounds of property assets owned by opaque overseas company structures, which also goes hand in glove with a similar look-the-other-way stance on money laundering, as the title of a property can only be transferred if cash changes hands.
I foresee long after the terrible devastation that Russia is inflicting on Ukraine that this Act will allow the discovery of a huge amount of illegal and questionable gaming of the UK property markets.
It will be interesting to see if all the stakeholders, the banks and financial institutions who may be found to be complicit conduits for these transactions are also dragged into the spotlight as the regulations bite, or will the tangled web of shell companies prevail?
---
PRESS RELEASE: State-of-the-art lead management system for Fine & Country offices
Integrated lead generation and marketing platform, LeadPro, announced today that it has partnered with premium estate agency brand, Fine & Country, to provide each of its offices with access to a state-of-the-art lead management system. With a new website due to be launched for Fine & Country in the next few months, it was paramount to integrate a modernised lead management system with agents receiving leads directly to their LeadPro dashboards and benefitting from all its options.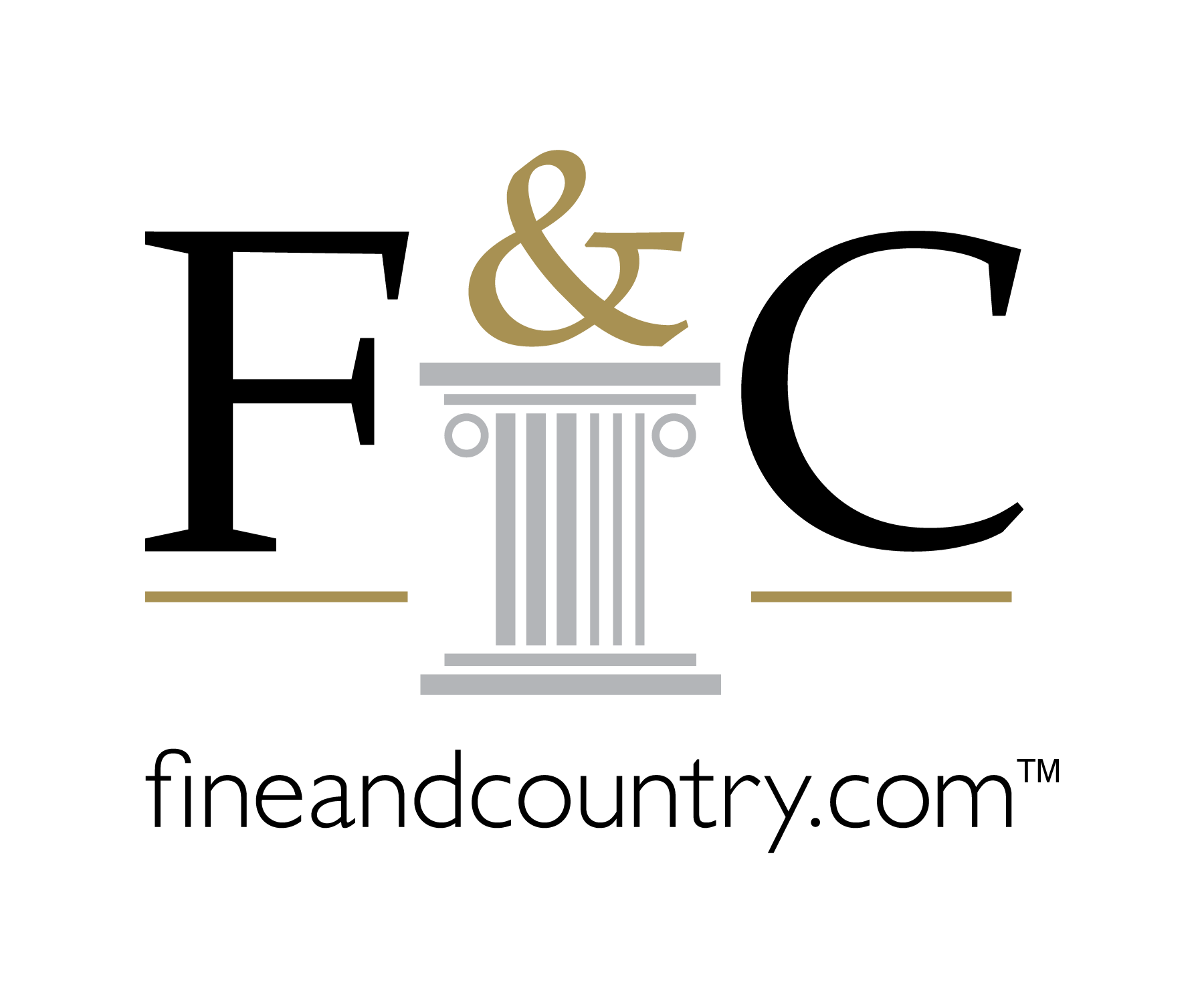 Emilie Despois, Chief Marketing Officer of Fine & Country, says: "When reviewing all customer touch points, we recognised that improvements could be made with managing and nurturing leads to maximise conversion. Therefore, our forms on the new website will be linked to the offices' new LeadPro premium dashboards, where they will receive all the benefits that the premium option offers, including lead management."
According to Sam Oliver, CEO of LeadPro adds that one of the tools that the Fine & Country offices will receive is The Lead Responder, which is an automated questionnaire that pre-qualifies the leads received through the website. "The Lead Responder would also pre-qualify leads received from portals, should the office select this option. The Lead Responder is a great tool that will help our agents further differentiate themselves from their competitors. While some agents could take a few days to answer leads, through the Lead Responder tool, enquires will be acknowledged straight away," he says. "The Lead Responder is also an excellent source of new business that 85% of applicants engage with, converting applicants into instructions and generating mortgage leads. According to the data, for every 100 questionnaires sent out, the Lead Responder will generate 33 mortgage leads and 24 valuation leads."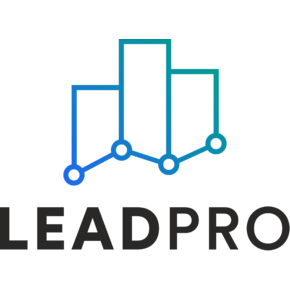 According to Oliver, another function that will be included in the lead management system is the Auto-Caller function, which will allow agents to call their valuation leads as soon as they receive them. "When an agent receives a valuation lead, the system can automatically call the agent to ask whether they would like to contact the lead straight away. At the press of a button, the agent could be talking to their next instruction ahead of any of their competitors, increasing the chance of securing the listing. This function has increased valuations booked for agents by as much as 41% in certain instances," he comments.
Oliver says that a key element of having access to an advanced lead management system and the LeadPro dashboard, is the ability to not only manage leads but also see insights on where the leads come from. "From a marketing perspective, lead data is essential in determining the best ROI on your marketing spend. Understanding which portals or resources generate more leads will help agents to be more targeted when choosing lead generation avenues. This will help agents to bring down their cost per lead, while being able to generate more revenue. We are excited about the upcoming launch of our new website and the impact that this new lead management system will have on the network's market share growth over 2022."
---
Proptech & Property News Weekly Roundup in partnership with Estate Agent Networking
Andrew Stanton is the founder and CEO of Proptech-PR, a consultancy for Founders of Proptechs looking to grow and exit, using his influence from decades of industry experience. Separately he is a consultant to some of the biggest names in global real estate, advising on sales and acquisitions, market positioning, and operations. He is also the founder and editor of Proptech-X Proptech & Property News, where his insights, connections and detailed analysis and commentary on proptech and real estate are second to none.