'Airbnb for house shares' raises a further £500k
A proptech company which aims to be the 'Airbnb for shared living' has raised over £500,000 in additional funding from existing investors.
Worcester-based COHO has secured investment from the MEIF Proof of Concept & Early Stage Fund, which is managed by Mercia and part of the Midlands Engine Investment Fund, and private investors. The funding will enable it to scale the platform, strengthen its management team and continue its rapid growth.
COHO is the only platform of its type specifically designed for houses of multiple occupation (HMOs). It allows property investors to manage their portfolio and tenants to find a house share with like-minded people.
The platform was launched in 2021 by serial entrepreneurs Vann Vogstad and Liam Cooper and inspired by Vann's own experience of living in shared housing. In the past 12 months it has seen a ten-fold increase in annual recurring revenue.
The platform, which is now used by almost 200 landlords and lettings agents, is growing by around 20% month on month. The latest funding brings the total raised by the company to £750,000 and will help it continue its growth trajectory with the aim of raising a Series A funding round in the next 12 months.
Vann, who is the company's CEO, said: "We set out to change the perception of co-living to make it a positive choice for people of all ages. However we recognised that what was lacking was a platform that made house sharing easier to manage for both landlords and tenants. COHO aims to fill that gap. The latest funding will allow us to continue our growth journey and establish it as the Airbnb for shared living."
"COHO is the only property management platform specifically designed for the sector and the rapid growth in uptake demonstrates the need for it."

Vann Vogstad
Kiran Mehta, Investment Manager at Mercia, said: "With people renting for longer, co-living is a growing trend. COHO is the only property management platform specifically designed for the sector and the rapid growth in uptake demonstrates the need for it. Vann and the team have made remarkable progress in the space of one year. We look forward to working with them to make it the clear leader in its field."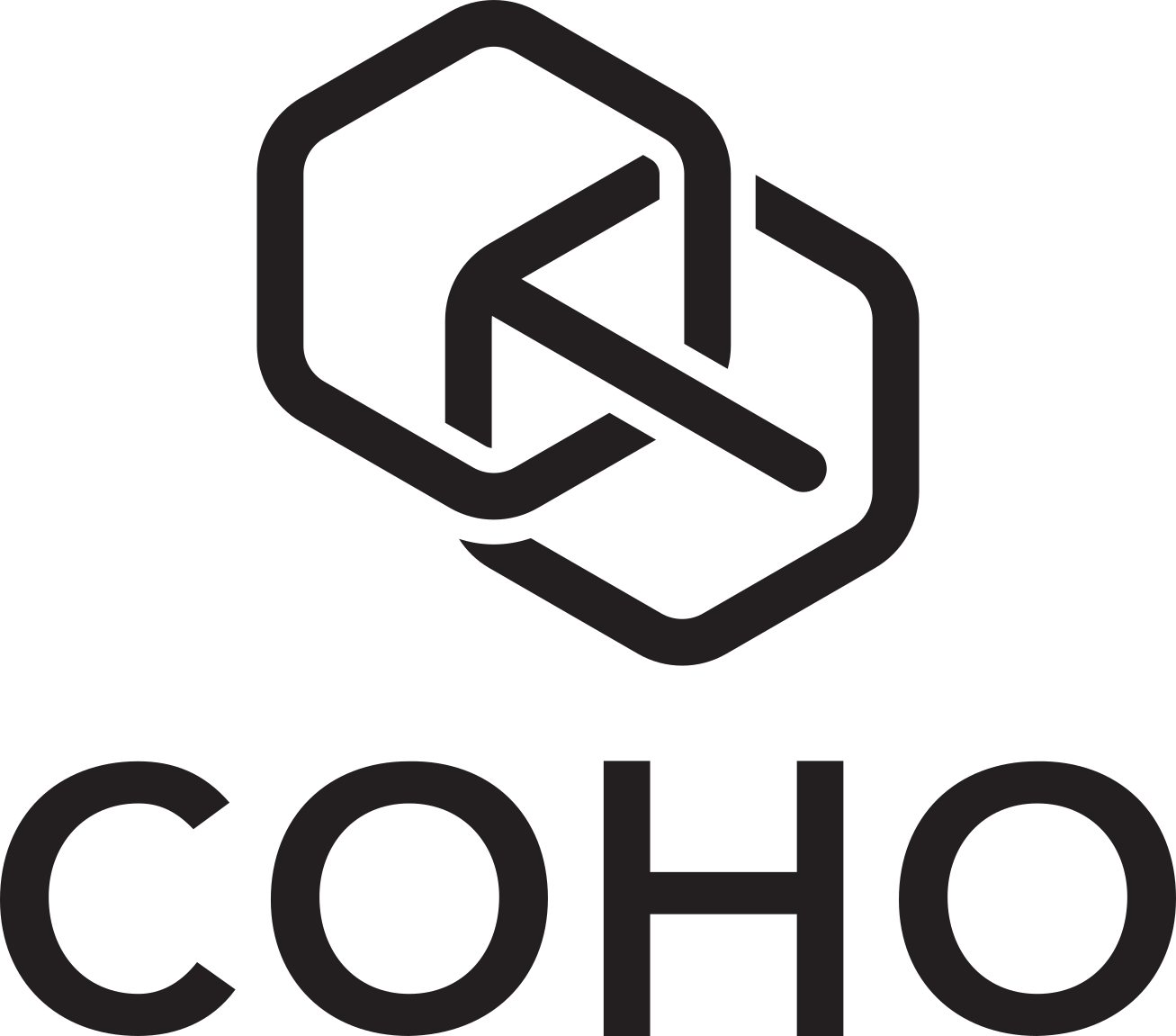 Gary Woodman, Chief Executive of the Worcestershire Local Enterprise Partnership, said: "I am really pleased to see Worcestershire business, COHO, raising additional investment to support their rapid growth plans. The organisation was part of our BetaDen Technology Accelerator programme and the team have continued on their growth journey since completing the programme and it is excellent to be able to celebrate their investment success twice in the last 6 months. With this investment, the organisation will be able to expand their team and platform, both playing a key role in boosting the local economy."
Mark Wilcockson, Senior Investment Manager at the British Business Bank, said: "The Midlands Engine Investment Fund is committed to backing innovative regional companies with global ambition. COHO is the perfect example given its strong performance since the first funding round from MEIF. Access to finance is a crucial aspect of helping companies such as COHO to fulfil their potential, and we encourage other Midlands tech companies to consider MEIF funding."
The Midlands Engine Investment Fund is supported financially by the European Union using funding from the European Regional Development Fund (ERDF) as part of the European Structural and Investment Funds Growth Programme 2014-2020 and the European Investment Bank.
---
LettsPay partners with The Guild to provide Members with automated accounting tool
Due to the increasing uncertainty of the banking sectors stance on allowing agents to have undesignated client accounts for their lettings business, The Guild of Property Professionals has partnered with LettsPay, an automated client accounting engine to provide Members with a rental payment tool that will make reconciling tenant payments and compliance much easier.
Iain McKenzie, CEO of The Guild of Property Professionals, comments, "Following discussions with our Member agents, we wanted to find the best solution in the market that would meet all their requirements, LettsPay was that solution. As the first automated end-to-end client accounting engine to utilise digital accounts, LettsPay has the potential to revolutionise the lettings sector when it comes to rental collection and landlord payments. The automated lettings management platform is an innovative proptech tool that will assist our Members to overcome certain challenges within the sector, while increasing their potential revenue, saving costs and remaining compliant."
According to Garrett Foxon, Founder of LettsPay, the engine has specifically been designed for the rental sector, automating as much of the rent collection and payment process as possible. "Using the latest finance technology, LettsPay creates separate accounts for landlords, with their own sort code and account number. The engine also automatically notifies tenants when it is time to pay their account. When payment is received, LettsPay allocates the funds, which means all the letting agent would need to do is create and approve the pay out to the landlord. The system will communicate to the tenant that the payment has been received and it will produce an automatic statement for the landlord. The automation of the process will save agents time and will make it far easier to manage a larger portfolio of clients. The engine is also able to manage payments to contractors, deposit accounts and HMRC for NRL tax," he says.
Foxon adds that the automation will allow lettings agents to accommodate more landlords within their portfolio without needing to increase their headcount. "If much of the process is automated, agents will be able to focus on the activities that generate revenue for their business rather than doing necessary but time-consuming admin tasks," he comments. "Another advantage of the engine is that agents can pay their landlords from anywhere via a smart device, which means they no longer have to wait to get back to their office if they at viewings. Landlords and suppliers are paid immediately from the engine using an easy three-step process."
According to Foxon, the engine is another selling point that agents can use when prospecting for more clients, as landlords love the security of having their own designated client account. "The fact that landlords are paid immediately and are notified of the payment is another selling point. Through LetttsPay, agents will also be able to provide landlords with statements, which can be generated for any date range they desire," he adds.
Apart from the revenue generating advantages of the engine, a huge additional benefit is that is helps agents to remain compliant. Lettings agencies must be part of the Client Money Protection (CMP) Scheme to trade. LettsPay will help landlords and letting agents ensure they adhere to CMP and Anti-Money Laundering (AML) regulations.
Paul Offley, Compliance Officer at The Guild, says: "LettsPay will eradicate the logistical issue of Members having to deal with updating banking details when undesignated client accounts are closed. The designated accounts per landlord will make it far easier to keep track of transactions and lettings agents will be able to provide a full reconciliation and audit trail of all payments between tenants and landlords, making compliance far easier."
---
Fine & Country has sights set on accelerating global growth with new appointments
One of the UK's fastest growing premium estate agency brands, Fine & Country has its sights set on further expansion within the UK and abroad, promoting Daniel Harrington as the new Managing Director of Global Growth.
Harrington joined Fine & Country over seven years ago and has been a driving force behind the brand's expansion within the UK ever since. He started with the brand as a Regional Business Development Manager (BDM) in 2015, three years later moving up to National BDM, before shifting his focus onto London and International growth and then being appointed as Head of Growth. He now steps into the role as Managing Director – Global Growth, working alongside Nicky Stevenson, MD of Fine & Country UK.
Many of the licensees who are currently in the network were introduced to the brand by Harrington over the past seven years. "I have had the opportunity to be a part of the brand's rapid expansion within the UK, however, I now want to use my expertise and knowledge to replicate that success within other regions over the world. Fine & Country already has an international presence with agents across several European countries, as well as regions such as Thailand, Australia, and South Africa. Our plans for 2023 are to focus on growing the brand significantly in countries where we already have a presence, while targeting 10 new countries that meet our network's strategic demands and have bourgeoning prime property markets.
"Further global growth of the brand and network will provide our offices with a wider net of possible referrals, along with more choice for buyers looking for international premium properties."
In addition to Harrington's new position, the brand has also appointed Ashley Harwood as one of the brand's new Business Development Managers. Harwood joins a rapidly growing team, and will be working alongside Gaven Swan, who is a Senior Business Development Manager, and Nikki Wilson, Business Development Manager in Spain. Harwood is no stranger to the brand, having worked within the Fine & Country network for the past seven years.
Speaking about this appointment, Harwood says: "After many successful years of working for a standalone Fine & Country office, I feel this appointment provides the ideal opportunity for me to grow and develop my passion for the brand and model, to motivate, develop and inspire other individuals and their offices to maximise their true potential and business opportunities, prior to focusing my attention on the development and growth of the international property markets."
Harrington comments: "We are excited to have Ashley onboard to assist us with continuing to expand the brand's reach into new territories further abroad. His understanding of Fine & Country's unique offering will be an asset to offices and agents alike. Growing our business development team, will give us the talent to be able to push expansion even further and extend our global network with premium property markets."
---
LettingaProperty.com Highlight New Smoke and Carbon Monoxide Alarm Regulation Changes for Landlords
Online lettings platform LettingaProperty.com is seeking to raise awareness among landlords and tenants of changes to the Smoke and Carbon Monoxide Alarm (England) Regulations. The regulations have been in place since 2015, but are changing in October. From 1 October 2022, all tenancies in England (including unlicensed HMOs but excepting accommodation such as student halls, hotels and care homes) will need to comply with the amended regulations.
The regulations require at least one smoke alarm on each storey of the home that has a room used as living accommodation. This requirement isn't new for private landlords, but will now apply to social landlords too. Landlords must also ensure there is a carbon monoxide alarm in any room that contains a fixed combustion appliance (such as log-burning stoves or gas or oil boilers but excluding gas cookers) and which is used as living accommodation.
Perhaps the biggest change for landlords is that they will be responsible for repairing or replacing any smoke and carbon monoxide alarms once they are informed by their tenant. Before the amended regulations, landlords are currently responsible for installing and testing the alarm at the start of the tenancy – but it is the tenant's default responsibility to repair or replace it during the tenancy.
"Being a landlord in the UK means keeping up to speed with a vast amount of legislation. That can feel both overwhelming and off-putting, which is why we're here to support landlords by providing the information they need in a manageable, actionable format."

Jonathan Daines, Founder and CEO, LettingaProperty.com
As of 1 October 2022, landlords will be responsible for this, though they will still rely on tenants to report issues.
All alarms must comply with British Standards BS 5839-6 (smoke alarms) and British Standards BS 50291 (carbon monoxide alarms), though it is up to landlords whether they equip mains or battery powered alarms. The government have advised that for battery-powered alarms, tenants should replace the batteries themselves. If the alarm still doesn't work, or the tenant is unable to replace the batteries, they should report it to the landlord.
Jonathan Daines, Founder and CEO, LettingaProperty.com, said: "Landlords should be aware of their changing responsibilities come October 1st. While the majority of landlords will already have compliant smoke and carbon monoxide alarms, they may not realise the additional requirement to repair and replace these during the tenancy. These changes may seem small versus other legislation in the pipeline, but it's more important than ever for landlords to be clued-up on all their legal obligations."
Landlords must continue to ensure that alarms are in proper working order on the day that a tenancy commences and must keep a record of this. Any landlord who breaches the regulations may be liable for remedial notices and ultimately a fine of up to £5,000.
LettingaProperty.com plays a vital role in keeping landlords informed of legislative changes such as these.
Andrew Stanton is the founder and CEO of Proptech-PR, a consultancy for Founders of Proptechs looking to grow and exit, using his influence from decades of industry experience. Separately he is a consultant to some of the biggest names in global real estate, advising on sales and acquisitions, market positioning, and operations. He is also the founder and editor of Proptech-X Proptech & Property News, where his insights, connections and detailed analysis and commentary on proptech and real estate are second to none.