On The Market: Housing market starts to rebalance as remarkable buyer and seller confidence prevails
PRESS RELEASE: Our latest Property Sentiment Index shows confidence remained strong among serious buyers and sellers as supply and demand in the market has begun to show signs of rebalancing.
– 75% of active buyers in the UK were confident that they would purchase a property within the next 3 months
– 82% of sellers in the UK were confident that they would sell their property within the next 3 months
– 61% of properties were Sold Subject to Contract (SSTC) within 30 days of first being advertised for sale, compared with 55% in May 2021
– Rising numbers of new instructions means change is likely
Our Chief Executive Officer, Jason Tebb, discusses the key findings of our latest report:
A remarkable level of buyer and seller confidence in the housing market prevailed in May, despite considerable headwinds including soaring inflation and another interest rate hike by the Bank of England. Against this backdrop, evidence is emerging of a rise in the number of new instructions, suggesting the start of an inevitable rebalancing of supply and demand in the market. Yet this process will take time, and until then, the 'new normal', an elevated version of the pre-pandemic market continues, although regional differences in sentiment show that 'one size does not fit all'.
Our data shows that sentiment remained positive in May with 82% of sellers confident that they could complete a sale within three months (the same percentage as in April, March and February 2022). Serious buyers are determined to proceed, keen to take advantage of low mortgage rates while they can; in May, 75% were confident they would purchase within the next 3 months, only slightly down on 76% in April. Meanwhile, 61% of properties in the UK were SSTC within 30 days of first being advertised for sale in May, down slightly from 63% in April.
As we gradually move towards a more rebalanced market in terms of supply and demand, agents' expertise and experience will be needed to hold complex chains together and maintain buyer and seller motivations throughout the coming months. The value of a good agent shouldn't be underestimated and while sentiment remains undented for now, those who are the most prepared for their pending transaction will have the advantage.
You can read our full Property Sentiment Index here.
Content provided by OnTheMarket.com is for information purposes only. Independent and professional advice should be taken before buying, selling, letting or renting property, or buying financial products.
---
Renting to Students: TDS Poll Confirms Common Issues and Reasons for Disputes in Student Lets
PRESS RELEASE: A recent poll by the Tenancy Deposit Scheme (TDS) asked agents and landlords about their experiences when renting to students.
The TDS poll discovered common disagreements, the top causes of dispute, and whether their experiences have encouraged or deterred them from renting to students in the future.
The poll highlighted that a large percentage of landlords and agents have had to raise a deposit deduction, with 88% confirming they've raised a deduction at end of tenancy.
For those who had made a deposit deduction, the common issues were:
48% claimed for damage to property
36% made a claim for cleaning
9% deducted for redecoration
7% experienced rent arrears
Despite the high percentage of deposit deductions, 60% of all respondents believed that in general, students took good care of their rental property, a common worry when deciding to rent to students.
Of those polled who did not rent to students, the reasons why they were deterred included:
'Too much potential damage, could cause a problem with neighbours'
'Prefer more reliable, professionals in my property'
'Constant redecorating'
'Tend to be unclean and irresponsible, too many late-night parties and elements of anti-social behaviour'
Our results show that the common concerns about renting to students are valid to some extent, with cleaning topping the deposit deduction claims. However, there were no antisocial reasons for disputes, no issues with neighbours, and redecoration claims were in a small percentage.
Positively, our poll observed that over three-quarters of landlords and agents perform mid-tenancy inspections. TDS encourages property professionals to conduct regular inspections and include them within your tenancy agreement.
Similarly, over half of agents and landlords polled confirmed that they attended the check-in/check-out with the tenants present. TDS advises that detailed inventories and check-in/check-out reports are vital to managing the property, navigating a successful end of tenancy and avoid the chance of deposit disputes.
Finally, our poll revealed that 86% of agents and landlords surveyed will continue to let to students in the future. With over 2.6 million students in higher education across the UK, there is no question that the student housing market is still a great opportunity within the PRS.
In partnership with NRLA, TDS has created a Guide to Student lets, looking at common issues, reveal the pros and cons of letting to students, and detail what you need to know about entering the student rental market
---
LexisNexis and Coadjute partner speeding property market digital transformation
PRESS RELEASE: LONDON, 28 June 2022 – Coadjute, the blockchain network for the property market that is transforming the ease and speed of home purchasing, has joined forces with LexisNexis Enterprise Solutions, a leading provider of a flexible technology platform that powers optimised legal service delivery, as its national rollout continues.
This landmark strategic alliance is a significant development for the Coadjute network – launched to market in July last year – as it looks to improve the home-buying experience across the UK.
With both organisations driven to improve the outcomes and efficacy of the home buying process, the opportunity to unify the best of automation and process optimisation with the underlying motorway of blockchain has the genuine potential to transform the way in which home buying and selling is delivered.
Together, they can help address the challenges that have long been posed in real-time communication and secure data sharing across multiple stakeholders.
LexisNexis Enterprise Solutions and Coadjute unveiled the new strategic alliance today at the Bold Legal Group Summer Conference in Regents Park, London, during a keynote talk titled 'Embracing Digitalisation: the risks and opportunities presented by new technology'.
Simon Farthing, Commercial and Marketing Director, LexisNexis Enterprise Solutions, said:
"As a market-leading provider of technology to the property sector, it is vital we innovate to remain at the forefront of the legal industry, so we are delighted to have established an exciting strategic alliance with Coadjute.
"Together, we will strive to accelerate the digitisation of the property market to ensure a smoother transaction process through interactive online engagement, fewer staged touchpoints and greater efficiency from the conveyancing process.
"The days of a partially digitised property transaction process are numbered, and we are looking forward to collaborating with Coadjute and leveraging our combined deep experience and capability to transform the way in which Conveyancing services are delivered."
A connection to the Coadjute Network will enable LexisNexis Enterprise Solutions to provide customers with the opportunity to participate in next-generation multi-party digital workflows that span multiple systems and businesses, taking advantage of a truly digital marketplace.
Dan Salmons, Chief Executive Officer, Coadjute, said:
"We couldn't be more delighted to be partnering with LexisNexis. They have always been at the forefront of digital transformation helping conveyancing firms to digitise and transform internal operations to optimise the service they provide to consumers.
"The potential of this relationship is huge, and not just for LexisNexis customers, but also for the wider impact it will have on the digitisation of the property market."
Cécile Papin, Partner Lead, Conveyancing, Coadjute, said:
"This new development brings together LexisNexis' technology and our innovative network so that users of the LexisNexis platform can benefit from a wide range of new connected capabilities."
Announcement of this strategic alliance follows last year's £6m funding round for Coadjute led by Praetura Ventures and backed by multiple US and European VCs. This investment has paved the way for the organisation to expand sales and marketing activities and its operational team, bringing mortgage brokers and lenders onto the network, and introducing new services such as the movement of digital identities, mortgage funds and property titles.
---
Zoopla names new members of its Lettings Advisory Board, selected to support its goal to help inform how industry responds to a fast-evolving policy environment for agents, landlords and renters
PRESS RELEASE: Zoopla, the UK's most comprehensive property destination, is pleased to announce new members of its Lettings Advisory Board which will boost coverage from SME agents, franchises and the redress sector.
An independent, non-regulatory group, the Board aims to draw on the deep industry expertise of leaders and influencers across the lettings sector. The Board's aim is to support the sustainable growth of the rental market and create a sector that maintains supply and supports renters, landlords and agents to evolve with the changing market and policy environment.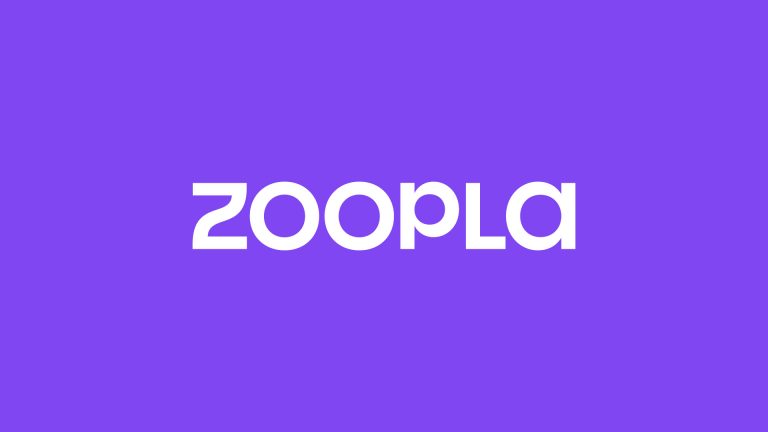 Zoopla is pleased to announce the expansion of the board to now include:
Carrie Alliston, Lettings Director at Hunters
Julie Ford, Founder of Gothard Rowe, More Than Mediation
Maxine Fothergill, Managing Director of Amax Estates & Property Services
The Board now comprises 13 members who have been meeting over the last 12 months to discuss the needs of the lettings industry and how to make the rental market work better for everyone involved.
The primary focus of the work to date has been identifying key parts of the lettings and management process that require improvement and where agents and property software can unlock a better experience.
One important area over the last year has been engaging with Government on the Rental Reform Whitepaper. The Board set out detailed proposals to the Government outlining areas to improve the consumer experience of renting and how a rented property register could form the foundation of better protections for the quality of rental supply.
In time, this would evolve into a formalised decent home declaration for individual properties, displayed on property listings and giving consumers more visibility of the quality of features in the home and driving the agenda to improve quality in the sector.
As part of this engagement with the Government, the Board also provided insight into the volume of landlords leaving the rental market and how this is eroding supply at a rate much faster than new additions to the market through the Build to Rent sector. The Board believes that a healthy rental market needs an adequate supply of quality homes from as many sources as possible, as any erosion of the market size puts pressure on rents and can work against the push for improving the quality of homes overall.
Michael Cook, National Lettings Managing Director at Leaders Romans Group and Chair of the Lettings Advisory Board said: "It's great to get subject matter experts onto the board such as Carrie, Julie and Maxine. All have an excellent track record and broad experience across the industry and myself and the rest of the board are looking forward to working with all of them. The board has recently made some strong representation to Government in line with our agenda for a more sustainable PRS and we will look to turn our attention to positively shape the detail and practicalities that goes into the Renters Reform Bill."
Andy Marshall Chief Commercial Officer at Zoopla and Vice-Chair of the Lettings Advisory Board said: "We're excited to expand the scope of the Board and welcome Carrie, Julie and Maxine. Each of them will bring a unique perspective to the group and will help ensure that have a truly representative picture of the market when engaging with the Government. I look forward to working together to continue our journey to create a more sustainable lettings sector for both consumers and agents."
Andrew Stanton is the founder and CEO of Proptech-PR, a consultancy for Founders of Proptechs looking to grow and exit, using his influence from decades of industry experience. Separately he is a consultant to some of the biggest names in global real estate, advising on sales and acquisitions, market positioning, and operations. He is also the founder and editor of Proptech-X Proptech & Property News, where his insights, connections and detailed analysis and commentary on proptech and real estate are second to none.