The mini-budget fallout: Coadjute, NAPB and The Guild react to Kwasi Kwarteng's announcement
Chancellor of the Exchequer Kwasi Kwarteng has revealed sweeping tax cuts in an announcement dubbed the "mini-budget", but what do leading industry voices make of them?
Iain McKenzie, CEO of The Guild of Property Professionals
"Rising inflation, interest rate hikes and the cost-of-living crisis have taken their toll on the economy and the new chancellor is betting on tax cuts to stimulate growth.
"This mini-Budget comes after the Bank of England announced that Britain was now in recession, so the Government has once again turned to the housing market to become a catalyst for economic growth.
"The cut to Stamp Duty announced today will be welcomed by people currently buying a house, but this will not solve the wider issue of affordability in the property market.
"As we saw during the pandemic, when you create incentives to buy, you see demand soar. As demand increases, the number of available properties falls, pushing house prices up. An increase in demand now would come at a time when the supply of housing is already low, with house prices already inflated beyond the budgets of many buyers.
"The housing market is intrinsically tied to the health of the economy. Home-movers spend an average of £12 billion a year on home-related purchases such as furnishings and renovation. Moving can benefit other aspects of the economy, so it is good to see action taken to energise the property market.
"The Government needs to address the issue of housing supply by making home-building a priority. The review on planning systems for infrastructure announced today could go some way towards easing the supply issue, but it relies on the Chancellor's pledge to 'get Britain building'."
---
Jonathan Rolande, spokesman for the NAPB:
"We support the proposals and the fact they are here for good, or for at least the time this Government is in power, will be welcomed.
"The new threshold of £250k truly reflects price rises and property inflation we are seeing at present in the market.
"But, on the downside, there was a lack of detail on how housing supply will be increased. That is worrying. The Government has fired a starting gun today designed to encourage a frenzy of first time buyers to try and get on the housing ladder.
"Cutting stamp duty without enough housing stock is rather like shops announcing massive sales – then leaving their shelves empty for those flooding in through the doors.
"Supply simply isn't there which means this cut could spectacularly backfire by failing to help the people it's designed to.
"The Government's Growth Plan promised to release more Government land to support housebuilding and to remove planning restrictions to boost supply. We now need to see the detail of that because it needs to go really far and wide to solve the supply crisis we have in the sector. There's also the risk we could now see house prices increase in response to the spiked demand."
---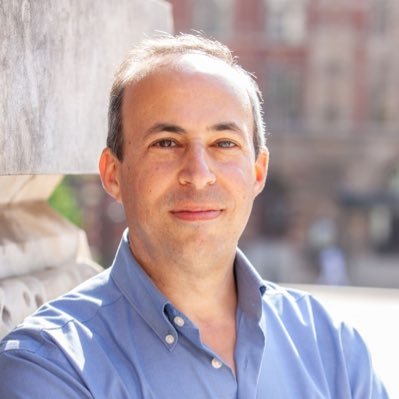 Dan Salmons, chief executive of Coadjute:
"As we've seen with previous Stamp Duty cuts, the consequence will likely be a significant spike in demand for the services of the various parties involved in the transaction process.
"Today, each and every property sale already involves an enormous amount of administration. The last time there was a Stamp Duty cut, property professionals were placed under incredible strain to complete sales within the given time frame. Despite their best efforts, there were still backlogs and delays, and inevitably there was a rise in transactions falling through.
"To avoid history repeating itself every time this happens, the property market needs to adopt new digital infrastructure. While there will always be surges and dips in property market activity, new technology has the potential to make transactions quicker and easier and reduce frustrations across the board.
"Coadjute, the company digitally connecting the UK property market, is building a solution that not only makes property transactions easier and quicker but also saves time and effort for all the parties involved. The network is quick and easy to get on and use, and could be an absolute godsend for those hard-pressed professionals hit with a wall of work.
"It also provides transparency on what is happening in real-time for all parties including buyer and seller, which is more important than ever during busy market periods when progress is slower than usual.
"This Stamp Duty announcement underlines the need for this market to have a digital infrastructure that enables it to work efficiently so estate agents and conveyancers have the tools at their disposal to make it function at all times, particularly during periods of higher demand and activity."
---
Revolutionary prospecting AI tool helps agents generate 30% more instructions
Industry-leading estate agency marketing tool, Spectre, has shared the impact of its recently launched artificial intelligence feature, Spectre AI. The tool – a first of its kind in the industry – filters prospects to present agents with those most likely to list their property in the near future, saving agents thousands in prospecting costs while significantly increasing instructions.
Spectre AI's data shows those targeted are almost two and a half times more likely to instruct than randomly selected prospects. This has resulted in a 30% increase in the number of instructions generated, compared to not using the tool – at no additional cost to the agent.
In the four months since its launch, Spectre AI has generated agents:
Over 1000 additional instructions, amounting to a value of over £478,480,000
an estimated £5,981,050 in extra fees for agents
Heather Staff, co-founder at Spectre, commented: "The results speak for themselves – Spectre AI makes for more efficient and cost-effective prospecting for agents, a game-changer as costs rise for agents in all other areas. The tool works off hundreds of data points that would simply be too time-consuming for a human to work through. If you want to increase your instructions, you need data on your side to prospect the hottest leads first and Spectre AI has proven to be worth its weight in gold."
---
Offr celebrates the 30,000th offer made through its revolutionary digital platform
Delivering the world's fastest and most trusted way of transacting property sales, Offr is a risk-free process for agents, taking lots of leg work out of what can be a tense and time-consuming process. All offers submitted must be fully qualified (with information on funding details, buyer position, proof of funds, AML checks and ID verification), before the submit button is hit.
Customers include well known international estate agency brands such as Knight Frank, Cushman & Wakefield, Savills, as well as Irish firms including Lisney, Sherry FitzGerald, CBRE, and Quillsen, alongside a myriad of independent firms.
Offr has commercial partnerships with DocuSign; Oooba, the largest mortgage provider in South Africa; Onate, an alternative mortgage provider in Ireland; and Thirdfort, a fast-scaling provider of Identity as a Service, and Anti-Money Laundering checks in the UK.
Philip Farrell, CCO & Co-Founder of Offr, commented: "We were delighted with our success and reaching the 30,000th offer – this is a significant milestone for Offr, despite the tough economic conditions and the slowing property market.
"Offr's success to date is testament to its innovative technology and the transparency the platform provides vendors. The Offr button sits seamlessly on an agency's website, so buyers can make an offer on a property with just a few taps, while vendors and agents have total transparency over the latest offers. This puts an end to the manual and time-consuming process and cuts sales times by up to 50%.
"Our recent research shows that over 50% of respondents said they had no trust or faith in the property buying process."
"Our recent research shows that over 50% of respondents said they had no trust or faith in the property buying process. Though the majority of agents are doing their best to pull a deal together, there is mistrust amongst buyers. Often agents will say they have other offers, or someone has come through with a much higher offer. People are pulling out of deals because they don't trust the process and not because, for example, the deal was too expensive.
'Offr's technology enables estate agents to track the progress of a sale or lease on their mobile device or laptop, in real-time. There are instant alerts when an offer is received; if there is an upcoming viewing; or if legal documents have been updated."
Offr has two offices in London and Dublin. All the technology has been designed and developed in-house, with no outsourcing. Offr provides a range of digital alternatives to all possible transaction types: Private Treaty, Auction, Tender, New Homes, Commercial Sales, Residential Lettings, Commercial Leases.
---
Propy Unveils "MetaAgent X Shredders" NFTs – Exclusive NFT Avatars for Real Estate and Metaverse Fans
MIAMI–(BUSINESS WIRE)–Propy, the Web3 real estate pioneer, is launching the first NFT (Non-fungible token) Avatars designed specifically for Real Estate and Metaverse fans. The limited-edition "MetaAgents X Shredders" NFTs were created by noted artist Dan Weinstein. The project's advisors include real estate influencers and industry forward-thinkers Tom Ferry, Tony Giordano, Alvaro Nunes, Tony Edward, ThinkingCrypto, Zach Aaron, MetaProp, among others.
"It's an endless open sea of creative NFT ideas out there and as usual, this is where Propy continues to stand out. If you love crypto and real estate then these NFT Avatars are right for you. With Real Estate becoming more crypto-friendly, adding one of these 'MetaAgents X Shredders' to your collection or used as your social media profile, will signal to the world and your tech-savvy peers that you are a visionary in a new digital world of real estate," said Natalia Karayaneva, CEO of Propy.
Over 6,000 joined the waiting list in anticipation of the "MetaAgents X Shredders" drop on September 27, 2022 at 10:00am pacific time on seen.haus and can only be minted with PRO – Propy tokens. First come first serve and sold by lottery auction. Starting price 500PRO.
"These characters are THE RESISTANCE – shredding through the Metaverse, re-inventing the new future. The meta world created by the agents of change – fair, honest and empowering," said artist and designer, Dan Weinstein.
The Propy NFT Avatars come with unique utilities like access to the Meta Agent educational course, owners become members of DAO (decentralized autonomous organization) and receive a ticket to the Web3 & Real Estate Summit coming up on October 27th in Miami. The Meta Agent certification and the Summit will help real estate fans navigate metaverses and Web3 proptech and apply the learnings to their daily business.
"Many agents and real estate investors are interested in crypto and NFTs. As more home buyers utilize crypto earnings to purchase property, displaying an avatar immediately identifies these agents as someone who understands how cryptocurrency and NFTs work," said Tom Ferry, #1 US Real Estate coach.
More about the NFT Avatars can be found here: https://propy.com/browse/meta-agent-nft-avatars/
---
The Proptech-X Weekly Roundup in association with Estate Agent Networking.
Andrew Stanton is the founder and CEO of Proptech-PR, a consultancy for Founders of Proptechs looking to grow and exit, using his influence from decades of industry experience. Separately he is a consultant to some of the biggest names in global real estate, advising on sales and acquisitions, market positioning, and operations. He is also the founder and editor of Proptech-X Proptech & Property News, where his insights, connections and detailed analysis and commentary on proptech and real estate are second to none.