Scenery, Cost and Climate Change Revealed as Factors Influencing UK Relocators
Relocation, relocation, relocation – where in the UK should we be searching?
The pandemic saw more focus than ever placed on where we live, and despite the rising cost of living house prices have shown little sign of slowing down. However, with more employers than ever embracing remote or hybrid working, some people are exploring the idea of relocating. A bigger property, being closer to family or even just a change of scenery are some of the many reasons behind the UK's big relocation!
In a bid to assist those desiring a change of scenery, L&C created an interactive relocation map displaying the average price of a house in some of the most popular city, coastal and countryside locations across the UK.
L&C also conducted a survey of 2,000 UK residents which revealed:
Over a quarter (26%) of 16-24 year olds and 23% of 25-34 year olds are planning to relocate now they can work remotely.
Plus over a third (35%) of 16-24 year olds and 27% of 25-34 year olds said they are actively looking for roles with remote working opportunities so they are able to relocate to a cheaper area.
17% of survey respondents plan to relocate in the next 12 months of which 31% were under 24 years old. Even over 55's showed an inclination to relocate with 7% agreeing with the statement.
It was discovered that 31% of those currently living in cities would like to relocate over the next 12 months but unsure of the best location for their next step.
Interestingly, 14% respondents also stated worrying about the effects of climate change in their local areas has been a consideration in wanting to relocate.
Below are the top ten reasons for UK residents wanting to relocate:
To have a change in scenery
To afford a bigger property, to be closer to nature and to afford more outside space are all joint second place
To live in a cheaper area
To be closer to family
To live in a more family-friendly location
To afford more space to start or grow a family
To escape air pollution
To have better access to amenities
To be closer to work
To afford more space for home working
With help from the L&C's interactive relocation map, house price comparisons can now be made between different areas across the UK and different sizes of properties.
Headlines from this interactive relocation map include:
Comparing a three-bedroom house in some of the UK's largest cities, Birmingham is revealed as one of the UK's most affordable choices for relocation
Looking at the most affordable price for a three-bedroom house in Manchester, Leeds and Birmingham revealed the prices are fairly similar – with the average price lowest in Birmingham at £238,059, closely followed by Leeds costing slightly more (£238,845) and Manchester being the costliest (£247,188).
County Durham proved the most affordable area to purchase a one-bedroom property.
Upon analysing the cheapest areas for one-bedroom homes it was found that the top area was in County Durham. The Headland proved the cheapest (£50,135) with Saltcoats in North Ayrshire, Scotland ranked second (£65,032). The area for the cheapest 2 bedroom property was also in County Durham, with Hartlepool the cheapest at £83,780.
Newton Stewart, in the south west corner of Scotland is revealed as the cheapest countryside area for a two-bedroom property.
Lastly, when looking at the most affordable areas in the countryside to purchase a two-bedroom house, Newton Stewart in Scotland proved the cheapest (£123,913). This was followed by Carmarthen in Wales (£168,275) and the Cumbrian town of Cockermouth (£177,168).
The interactive map is an essential tool for any potential relocators, with the map allowing for easy price comparisons across some of the most popular coastal, city and countryside locations in the UK, with data from one-bedroom to five-bedroom properties available.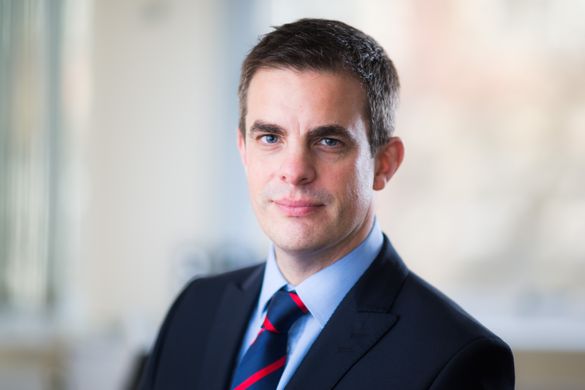 Speaking on the matter, David Hollingworth, Associate Director at L&C Mortgages said: 
"The pandemic has changed the way that many people work. As more people have the option to work remotely it opens up the chance for relocation to an area that wouldn't have previously been possible. That could allow a move to a cheaper area or homebuyers to afford more space. As the cost of living and rising house prices continue to put pressure on households all across the UK, it's no surprise to see many considering the option to relocate elsewhere.
"It was perhaps unsurprising to see that many of those planning a move hoped to relocate to the coast or country, although the cities showed that they haven't lost their appeal. There is clearly substantial variation in prices across the country whether homebuyers are planning a move to the coast, country or city."
For further information, visit the L&C Mortgages moving home hub or view the interactive property relocation tool on the L&C website.
---
---
Plentific launches best-in-class Inspections solution to Transform Property Management
Plentific Inspections will transform the way that residential and commercial property providers approach surveys, tenancy reports, and compliance checks. Instead of clipboards and manual processes, Plentific delivers an end-to-end solution, from app-enabled inspections through to streamlined work order management, reporting, and finance management.
Inspections are conducted in the field using a mobile application, available via the Apple and Google Play stores. Users can leverage fully-customisable digital forms or a range of ready-to-go templates for maintenance and disrepair reports, voids, and Fire Risk Assessments (FRAs). Issues raised are transformed into tasks and work orders in real time, cutting out unnecessary friction to resolve them faster. This reduces operational overheads by as much as 50% and improves tenant satisfaction.
Work orders can be cost-effectively fulfilled by Plentific's integrated supply chain. The platform enables providers to manage in-house teams, appointed contractors, or Plentific's marketplace of more than 20,000 high-quality contractors. While limited proptech solutions for inspections exist, no integrated solution brings inspections and work order management together, with a proprietary marketplace included for added speed and efficiency. A true end-to-end solution.
Crucially, Plentific's platform automatically stores inspection reports, issues, and work order history, providing a golden thread of information that can be referred back to at any time. This transparency means that property providers can rest easy in the knowledge that voids are addressed rapidly, FRAs are conducted reliably, and renovations are delivered on time and on budget.
Cem Savas, CEO and Co-founder of Plentific, said: "Inefficient inspections and a lack of transparency have historically led to projects exceeding timelines and budget, rent loss at the end of tenancies, and even regulatory fines. Our new solution streamlines and automates inspections and repairs processes, while giving real estate providers visibility across their portfolio."
The launch follows the announcement that Plentific acquired market-leading proptech TouchRight Software in January 2022. The UK firm's expertise and years of inspections experience was brought to bear in delivering this global end-to-end solution. The result will be best-in-class operational efficiency and compliance for clients, as well as higher satisfaction for tenants.
"Plentific Inspections represents a milestone in the property management space. Now, providers can take control of their portfolio, capturing more robust data and benefitting from a reinforced golden thread across their operations. And this is truly a cross-segment tool, which is as useful to tradespeople, fire risk assessors, and inventory clerks as it is for social, private and commercial landlords," adds Cem Savas.
---
Proptech and Property News in association with Estate Agent Networking.
Andrew Stanton is the founder and CEO of Proptech-PR, a consultancy for Founders of Proptechs looking to grow and exit, using his influence from decades of industry experience. Separately he is a consultant to some of the biggest names in global real estate, advising on sales and acquisitions, market positioning, and operations. He is also the founder and editor of Proptech-X Proptech & Property News, where his insights, connections and detailed analysis and commentary on proptech and real estate are second to none.