COP27 – What has changed since last year's conference?
The first Conference of the Parties, now more commonly known as COP, took place in Berlin in 1995. At the time, the global climate discussion was quiet and considered largely to be a fringe issue. In the almost three decades that have followed, the topic has become one of significant priority worldwide.
COP brings together leaders from almost every country to take part in a global climate summit. Now, tens of thousands of negotiators, government representatives, businesses and citizens attend the event, with COP26 – hosted in Glasgow in 2021 – running for twelve days.
However, the most influential COP conference to date was COP21, hosted in Paris in 2015.
This event sparked The Paris Agreement, to which 194 of the 198 parties involved in COP have committed. Nations across the world are agreeing on new ways to adapt as a means of reducing the impact of climate change. The plan is to be updated every five years to reflect the highest possible ambitions for the time.
The pledges made at COP26
COP27 will be hosted in Egypt's Sharm El Sheikh in November 2022 – a controversial choice of location considering Egypt's less-than-enthusiastic contribution to global climate action. But before the event begins, it's worth looking back at agreements made at previous COP conferences, including COP26, and how much progress has been made towards those aims.
The Global Methane Pledge
The US and EU launched a Global Methane Pledge, which aims to cut emissions from methane by 30% by 2030. Methane is one of the six greenhouse gases identified as being largely responsible for climate change. It has over 80 times the warming power of carbon dioxide in its first 20 years within the atmosphere.
Philanthropic organisations committed $325 million to the cause, and over 100 of the countries that contribute almost 50% of the world's methane emissions signed the pledge. However, it's predicted that, if this pledge is not effective, global methane levels could actually increase by 13% by 2030. Particularly if larger contributors like India remain unsigned. In addition, according to new findings, the EU is reportedly on track to break this pledge, as a result of a "policy vacuum" on livestock emissions.
The US – China Joint Agreement
Known for opposing views, the signing of an agreement by China and the USA to tackle climate change was one of the more promising (and surprising) takeaways from COP26. The agreement saw the two countries, which contribute a combined 40% of the world's annual carbon emissions, lay out a plan to reduce their methane emissions, launch new clean energy policies, and develop joint research projects to support decarbonisation. However, the ongoing diplomatic breakdown between the two nations has this agreement on rocky ground.
The Coal Pledge
While over 40 countries signed The Coal Pledge, with an aim to phase out coal power, the US did not sign. Instead, the nation signed a different pledge aimed at reducing the finance for fossil fuel projects overseas. Coal is the single largest contributor to climate change and is thought to be the source of 46% of global carbon emissions.
But without major coal producers like the USA signed into the pledge, many experts fear that this agreement will not be enough to keep the temperature below 2 degrees.
Where are they now?
Despite some positive steps taken and pledges signed at COP26, reflecting on the past year brings up fewer signs of progress – and a whole lot of backtracking. One such disastrous example was the brief lifting of the moratorium on fracking in England, which has now been reversed under the leadership of new Prime Minister, Rishi Sunak.
While the need to produce enough energy to power homes and businesses in the UK is a cause for concern, moving backward rather than forwards to more sustainable solutions would have been a shortsighted move by the government. Particularly since it is not even known how much viable shale gas exists in the UK.
How does PropTech play a part?
One perceived 'win' from COP26 was the promise of new investment to be funnelled into the PropTech industry. Almost all nations in attendance acknowledged the role of technology in contributing to a greener future and that clean energy technologies are essential as we move forward.
The construction industry accounts for 37% of global carbon emissions, so supporting energy-efficient tech and clean energy tech can help the built environment identify and understand the areas where it has the best opportunities to clean up its processes.
COP26 also hosted a Tech For Our Planet programme which challenges tech startups to share innovations that will help nations reach their 2050 net zero targets. The purpose was to highlight how digital solutions and data can play a major part in the fight against climate change – including efforts that seemingly take place offline or 'away from' technology.
This was reflected in announcements regarding the built environment at COP26, including the critical need for collaboration across sectors to accelerate the move towards zero emissions and a more sustainable and resilient built environment.
Demand Logic's technology poses an answer for businesses in the built environment looking to reduce their carbon emissions. By gathering and analysing building data, tenants and owners can better understand where their energy is going, where it can be reduced, and where it should be targeted to help limit their usage and in turn, cut their energy bills. Buildings using Demand Logic have reduced their energy usage by more than 30% – a great step for businesses working towards 2050 net zero targets.
To learn more, contact us via email at info@demandlogic.co.uk or call +44 20 7193 4212.
---
---
Landlords Putting Adverts on Hold Due to Rapid Rise in Viewing Requests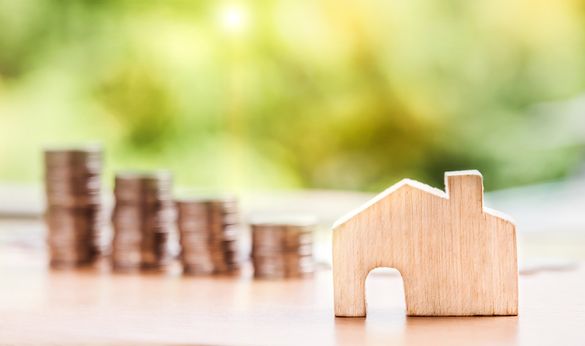 Lettingaproperty.com data shows 25%+ increase in viewing requests per property
Increasing number of viewings highlights fierce competition for rental properties
Average time taken to let a property is now just 4 days
Online lettings platform lettingaproperty.com has shared new data highlighting just how competitive the rental property market is right now.
Between Q2 2022 and Q3 2022, the firm reveals that the average number of viewing requests per property rose by over 25%, from 19 to 24.
October 2022 saw a further rise, with multiple properties attracting viewing requests in triple digits, and one London landlord receiving 134 viewing requests.
The volume of requests has risen so steeply that some landlords are now putting adverts for their properties on hold as they deal with the elevated level of demand.
With competition fierce among renters, it's now taking an average of just four days to let a rental property, according to the latest lettingaproperty.com figures.
"We've seen a significant increase in property enquiries over recent months, with many landlords receiving more than 50 viewing requests and some receiving more than 100. It's definitely a landlords' market, with fierce competition for rental properties leaving many tenants disappointed."
Jonathan Daines, Founder and CEO, lettingaproperty.com
While competition for properties is challenging for renters, it can also be a problem for landlords, according to the lettingaproperty.com team. Many are facing mortgage rate increases, while the security of rental income is reducing. This is pushing many to opt for lettingaproperty.com's 'Essential' or 'Complete' plans, which feature rent protection, as they seek extra assurances in the event that tenants are unable to pay.
The lettingaproperty.com team is also working with landlords and tenants to support communication and negotiation around any proposed increases to rents. Some landlords are being forced to increase rents due to rising mortgage costs, though lettingaproperty.com has found that others are doing what they can to avoid this. One landlord, who spoke to the team earlier this week, was pleased to share the news that their fixed-term mortgage meant that they could keep rent the same, at least for the next 12 months.
lettingaproperty.com is providing welcome stability for landlords in these uncertain times. While traditional high street letting agents charge a percentage of the rent as their fee (meaning rent rises result in higher fees), lettingaproperty.com charges a fixed monthly fee that doesn't change when rents increase. This gives landlords peace of mind by helping them to control their costs.
"This is a testing time for the rental sector, with both tenants and landlords feeling the strain. Interest rate rises, falling rental stock, and increased competition between tenants are all interconnected. Eyes across the sector will be fixed on the Bank of England's Monetary Policy Committee on 3rd November, as a further rate rise is likely to ratchet-up pressure on the sector."
Jonathan Daines, Founder and CEO, lettingaproperty.com
---
Proptech and Property News in association with Estate Agent Networking.
Andrew Stanton is the founder and CEO of Proptech-PR, a consultancy for Founders of Proptechs looking to grow and exit, using his influence from decades of industry experience. Separately he is a consultant to some of the biggest names in global real estate, advising on sales and acquisitions, market positioning, and operations. He is also the founder and editor of Proptech-X Proptech & Property News, where his insights, connections and detailed analysis and commentary on proptech and real estate are second to none.