The Depositary powers forward with huge Leaders Roman Group deal 
It has just been announced that The Depositary co-founders Kristjan Byfield and An Deckers have landed a three-year partnership deal with the Leaders Roman Group, adding to their already impressive list of letting agents clients. 
Knowing Kristjan well, our paths cross regularly at real estate and tech conventions and awards and at corporate events, I can genuinely say that his solution, which automates end of tenancy processes, is a really great triumph and well deserved.
A major reason that The Depositary works is that Kristjan did not develop the solution in a vacuum, he runs a real estate business, which I visited back in 2019, as I wanted to learn more about what he was up to.
He explained, like many others who find a problem in the lettings process, there must be a better way to deal with when a tenancy ends as it is so time-consuming and frustrating for all stakeholders, but when he looked around no one had a solution.
So he was brave enough to spend tens of thousands of his own money to develop a solution that worked, which is now being continually refined.
"Our in depth knowledge of lettings, regulatory compliance and the day-to-day operational demands of running a letting agency has led to an intuitive product which slots seamlessly into agencies, big and small, across England & Wales.
"Our other superpower is listening to the amazing clients we have. We are constantly reinvesting into the platform to refine its existing functionality and to deliver the new features and functionality our agents want to deliver even better results."
As for the Leaders Roman Group adoption of The Depositary's solution following an extensive trial, it was an easy decision for Michael Cook, the group's managing director:
"The end-of-tenancy deposit return process can sometimes be fractious between the tenant and the landlord, with a natural conflict of interest, so anything that can help make the process more transparent is a welcome addition. Since trialling The Depositary we noted turnaround times to release deposits becoming quicker and dispute levels reducing."
In my day job working with property technology and fintech founders, commercial ideation, the marrying up of the needs of a client and building a process that has a true market fit, is always a big winner. The added level of expertise and lettings knowledge gained from running their own lettings operation based near Shoreditch, which is also a tech startup hub, helps too.
What is becoming clear is that major pain points can be automated, reducing friction and saving huge amounts of time for all stakeholders, which if you have as many tenancies as LRG does around 70,000, becomes a really great way to push further profit to the bottom line of the business.
I think that The Depositary, which had its genesis in 2020 but has been in development a while before, is such a winner is because anyone meeting the team will see they really care and want to help the industry, creating revenue out of a SaaS model is great, but so too is developing something immediately useful.
Kristjan and An's other great skill is to align with other lettings solutions like Rich Abbotts's InventoryHive (Ed: disclaimer they are one of my clients at Proptech-PR, a consultancy for proptech founders) creating an ecosystem of best in class solutions that agents can trust.
I know from dealing with numerous lettings operations that still use people to deal with insanely repetitive and time-consuming operations that there is a better way, and I would urge these business owners to take the time to search people out like Kristjan, as these new digital tools are there to power businesses not replace them. And the end users, stakeholders, landlords and tenants really appreciate the efficient service that software supplies 24/7.
---
The Times takes an anonymous swipe at the estate agency industry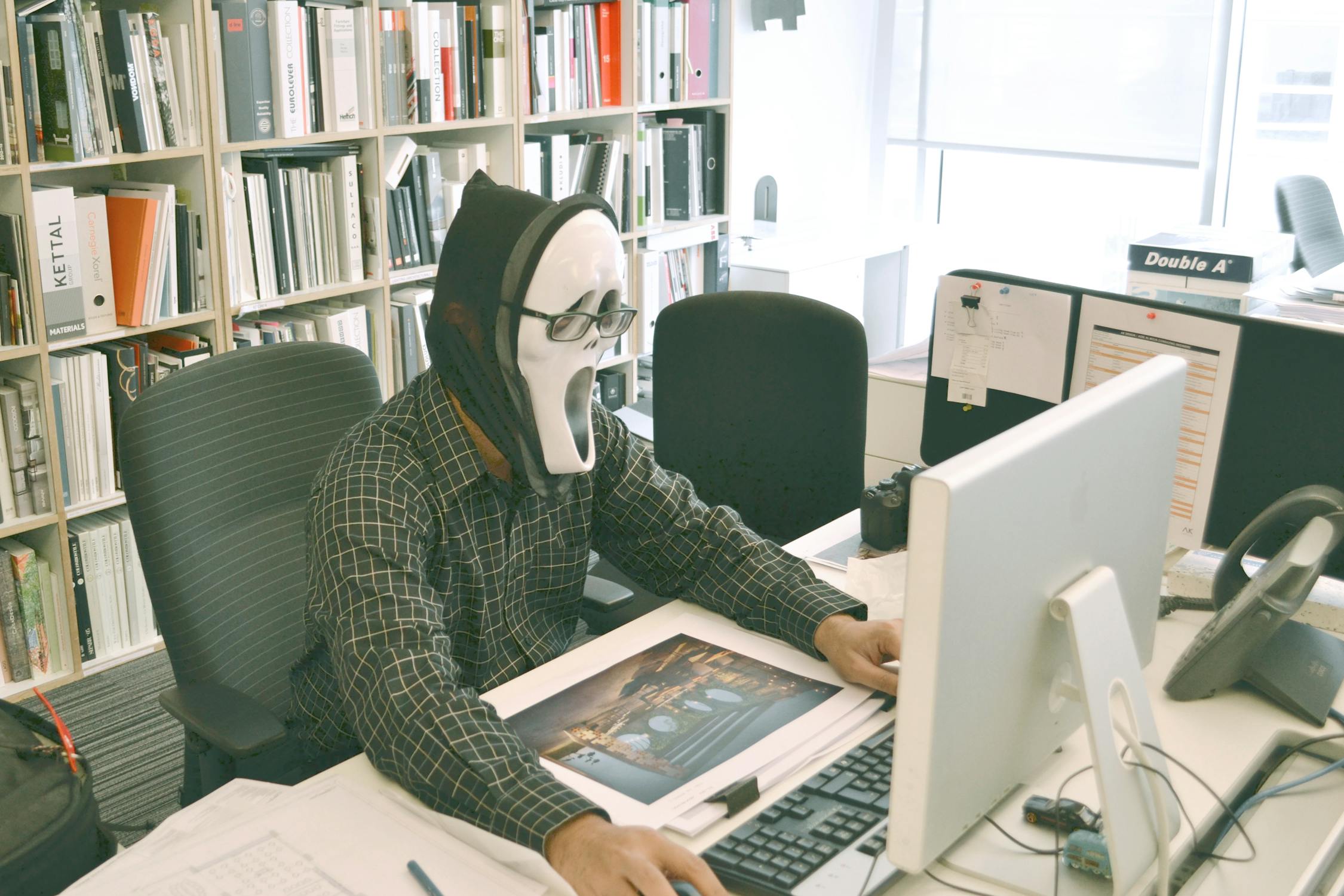 In between my kippers and cornflakes at the weekend I nearly fell off my chair when I read the interview piece in The Times, titled 'I couldn't make ends meet — so I quit my job as an estate agent' – Targets, dirty tricks and at least 50 cold calls a day: one fed-up sales negotiator on why they've thrown in the towel.
The piece then went on to allow an anonymous ex-agent who had previously sold property in South Africa, where things are different, tell his tale of woe. The long hours, the cold calling, the daily pressure, the 100% turnover of staff, the low pay and how he left the industry having tried both corporate and independent agencies.
Many things struck me as I fed part of my kippers to Zara, my four-legged co-director, the first was that he was probably in the wrong industry. The second is that sales is a difficult profession. And third, the vendor pays good money to get their home sold, so not contacting potential buyers on an industrial scale is not what they sign up for.
From my own experience, after 32 years in the trenches as an estate agent, it is very much a way of life – you either take to it or you do not. Pushing aside that supposedly everyone disliked you as you are an agent, I rather think they dislike the huge amount of money you make if you are good at it. What The Times' piece missed is that the anonymous agent was clearly in the wrong job.
I only have to think back to when I had been an agent for half a decade and in 1990, I had the joy of running a branch during another recession. I had two negotiators, one religiously rang his applicants daily, wrote all his notes on his cardboard applicant cards and agreed three sales a week.
The other negotiator mostly smoked fags, turned up late and would disappear for hours, sometimes days, mostly I think to the pub or local snooker hall, but every Wednesday at the end of our sales week he would produce three sales.
It taught me then that targets and KPIs are important, you need to have a compass for the business, but salespeople are people and teams are little or large families, with different characters, some salespeople are just great 1:1 with the public and can close opportunities, others cannot and need targets to get them through.
The public also likes great salespeople too, these top performers are great at selling property, a win for vendors who need to sell, and for buyers who want to buy. I worked this equation out in 1985 when I started on a basic of £500 for three months moving to commission only after that with a 'clawback' of the £500s.
I understood that either I sold industrial amounts of homes or I would starve. In 13 months I agreed over 150 sales and became a manager, and even then, there was a huge churn of personnel.
Of the 50 salespeople I started with only 12 remained after a year, and they all got promoted because they understood the sales game – perform, get rich and move up the ladder. Many then exit as I did and start our own little empires. For the other 38, it was not an industry for them.
Having escaped the extrovert world of front line real estate six years ago and crossed into the more introvert world of property technology working with founders, I do sometimes miss the extremely fast-paced life of agency, but it is and was always a very reactive one, problem-solving on a daily basis where the will of others is often imposed on you.
The difference being software puts you in control as it automates so many processes giving you key insight and removing lots of the daily friction points. The next ten years will see agents who are equipped with the correct digital hand tools looking after clients in a much more efficient way
Andrew Stanton is the founder and CEO of Proptech-PR, a consultancy for Founders of Proptechs looking to grow and exit, using his influence from decades of industry experience. Separately he is a consultant to some of the biggest names in global real estate, advising on sales and acquisitions, market positioning, and operations. He is also the founder and editor of Proptech-X Proptech & Property News, where his insights, connections and detailed analysis and commentary on proptech and real estate are second to none.