Sellers Need to Be More Realistic About Market Conditions, as More Properties Remain Unsold – Says Property Expert
A top property expert is warning that homeowners need to be more realistic about current property market conditions if they hope to secure a sale, saying many are still using a sale strategy more suited to last year's market.
According to new figures, less than half of properties on the market in England and Wales are currently sold subject to status. 46 percent of home sellers have accepted an offer; a fall of 15 percent from the 2022 average.
Whilst an increase in unsold properties is good for those in a position to buy, offering more choice and greater negotiating power, it is not such good news for those hoping to sell.
| | | |
| --- | --- | --- |
| Region | Current percentage of properties sold subject to contract | Average percentage of properties sold subject to contract in 2022 |
| Whole of England and Wales | 46% | 61% |
| East Midlands | 44% | 63% |
| Greater London | 42% | 53% |
| North East | 43% | 61% |
| North West | 49% | 62% |
| South East | 46% | 63% |
| South West | 50% | 67% |
| Wales | 47% | 59% |
| West Midlands | 47% | 65% |
It seems sellers are still feeling optimistic, despite the lower sale rate, with a steady supply of properties coming onto the market. In January 2023 there was an average of 27 properties available within a quarter mile of each postcode. In January 2022 the average was 26 properties.
| | |
| --- | --- |
| Date | Average number of properties on market within ¼ mile radius |
| January 2023 | 27 |
| January 2022 | 26 |
| January 2021 | 33 |
| January 2020 | 26 |
| January 2019 | 27 |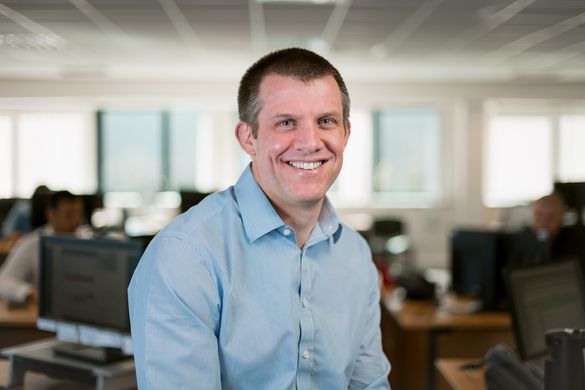 Danny Luke, whose company has bought and sold more than 6,000 properties over the last 25 years, said: "The property market has gone through a lot of changes over the last year.
"At the start of 2022, the property market was very overheated. Buyers were fighting it out for limited stock, pushing property prices ever higher. However, since the end of last year, rising inflation and interest rates have caused downward pressure on demand, creating more of a balance between buyers and sellers.
"There are still buyers out there looking to move, but sellers cannot take the same approach they would have done in 2022.
"It's no longer a seller's market, which means pricing needs to be less ambitious. Sellers also need to be realistic about how long a sale might take. This time last year, properties were often selling before they made it onto online portals such as Rightmove and Zoopla, with several would-be buyers competing for the property as soon as it became available. It's now a very different story, with even highly desirable properties often sitting on the market for several weeks before finding a buyer.
"The slowing speed of the market is also causing significant property chain issues. Last year, if your property sale fell through, you could be fairly sure you'd be able to find another buyer quickly. Losing a buyer now is far more likely to cause the whole property chain to collapse, as others with connected sales fear how long it might take to complete the chain for a second time."
---
---
House Buy Fast: As the Housing Market Continues to Hold Firm Property Expert Sets Outs Trends We Can Expect to See in 2023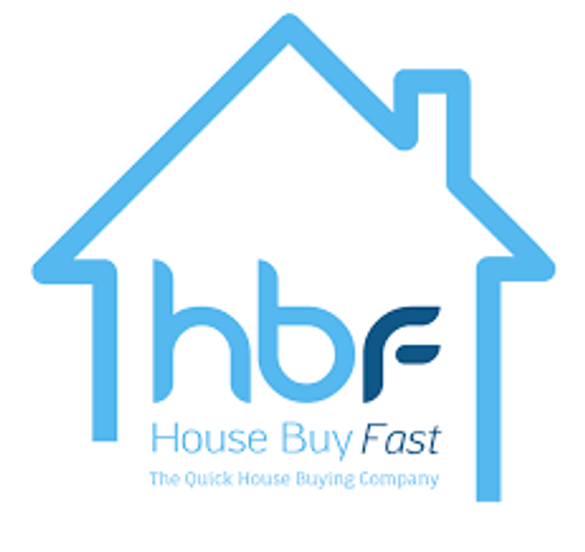 THE PROPERTY market continues to hold firm – despite fears voiced by many that 2023 would herald a crash in prices.
In fact, one recent report indicates a large proportion of the anticipated declines in the housing market may already be well behind us.
According to analysis by Strutt & Parker, the last quarter of 2022 bore the brunt and is maintaining its previous house price forecasts of between -5% and 0% growth for the UK and -3% to 3% for prime central London for 2023.
Jonathan Rolande from the National Association of Property Buyers agrees that all the signs point towards continued resilience in the second quarter of 2023.
He said: "The first quarter of 2023 has shown that the property market in the UK is built on strong foundations.
"The crash many predicted hasn't materialised and some areas of the country are even seeing a rise in prices. As such, we'll likely witness increased stability and certainty in the market encouraging transactions through the second quarter of the year."
But although the housing market is showing its usual consistent signs of strength Mr Rolande says lots of things are changing.
He adds: "The type of property people want to own is really shifting post Covid. Trends have been turned on their head and everything looks a lot different now compared to where we were before the pandemic."
Here Jonathan shares the main trend shifts we are witnessing in the property market that he believes will form a key part of the next quarter…
BTL sales will go up: More BTL coming to market, mostly landlords with fixed rate loans near an end.  
Landlords will continue to exit: Many landlords are quitting due to fears about forthcoming legislation and many simply because they're calling the top of the market. This will continue. 
Homes close to stations are back in demand: Return to commuting has seen railway/well connected property back in demand. Flats are back on the shopping list and city centres have seen a resurgence.
Oil's out: Oil heating isn't an attraction for buyers. The pressure is easing but throughout the winter, owners have seen the cost of off-grid heating go through the roof.
Race for space is over: More country and seaside property is back on market. Staycations (remember those) are not what they were as people travel further afield for holidays. Rental rates have dropped and many councils have increased the levy on second homes meaning many aren't financially viable now.
Home gym and office space less in demand: This is linked to the fact so many spaces re-opened. Garden bars, hot tubs and home gyms are not what they were, with public spaces open and many yearning for a return to 'proper socialising', staying at home for a night out is no longer an option.
EPC: The EPC rating matters more than ever to buyers: Until recently generally ignored, now a good EPC rating saves a lot of money year after year.
Cladding: There's been a gradual softening in the avoidance to buy in larger blocks with potential cladding issues. With ideas to solve the crisis finally on the table, buyers are once again looking at them.
Fewer new builds: As Help2Buy ends and builders slow construction we will see developers build fewer houses that aren't guaranteed to sell. Many non-prime sites will be mothballed.
Buyers are less tolerant of minor defects: These were often ignored when prices were rising. But surveyors are scrutinising and suggesting additional reports to investigate issues and down valuing when in doubt, buyers can no longer accept defects believing the price will simply go up if they don't.
Mortgages: They will remain less affordable but it is still the intention of many people to buy regardless. Long term fixed-rates are about as low now as they will be for a while.
Some estate agents will shut: Poorly performing branches will close and estate agents not willing to work much harder to make a sale will find themselves jobless before too long.
The Bank of Mum and Dad to tighten lending: When parents see the value of property dropping they are less inclined to lend a deposit to their offspring.  Many who look to using equity release or a new mortgage to fund their kids will be put off by higher rates and tighter lending criteria.
---
Proptech and Property News in association with Estate Agent Networking.
Andrew Stanton is the founder and CEO of Proptech-PR, a consultancy for Founders of Proptechs looking to grow and exit, using his influence from decades of industry experience. Separately he is a consultant to some of the biggest names in global real estate, advising on sales and acquisitions, market positioning, and operations. He is also the founder and editor of Proptech-X Proptech & Property News, where his insights, connections and detailed analysis and commentary on proptech and real estate are second to none.