Phil Spencer Hosting First-Ever Gala Dinner Ceremony for the Awards at Hilton London Bankside
The finalists for the Property Press Awards 2022 have been announced, following an epic contest for honours across 19 media categories and 5 PR categories.
For the first time in the Awards' 12-year history, the winners will be announced at a black-tie gala dinner, taking place at London Hilton Bankside on Monday 14 November 2022. Property celebrity Phil Spencer returns to anchor the show for the third year running.
Some of the most fiercely contested media categories include National Newspaper Supplement of the Year, Freelance Journalist of the Year, and Consumer Staff Writer of the Year.
Highlights in the inaugural year for PR awards include In-House PR Team of the Year, PR Agency of the Year, Campaign of the Year and PR Professional of the Year.
The Awards are organised by Property4Media, the social network connecting the property sector with property journalists and influencers.
The judges presiding over this year's adjudications are also revealed today on the Property Press Awards website. Their ranks number over 20 senior property executives, media editors, industry experts and personalities, including Mark Collins, Chairman of CBRE; Melanie Leech CBE, British Property Federation's CEO; Nick Leeming, Chairman of Jackson-Stops, and property PR guru Tricia Topping.
Sponsorship opportunities for the Awards' first-ever gala dinner event still remain available, including sponsorship of individual Awards categories, welcome drinks reception sponsor and after party sponsor.
Awards category sponsors will sit with invited finalists in their category at their 10-seat table, representing an unrivalled media networking opportunity for sponsors. Details of these opportunities and a host of bespoke sponsorships can be found on the Awards' website.
Property4Media CEO Henry Hemming said: "The response to this year's Awards has been impressive, with a deluge of media entries and a fantastic response to the inaugural PR awards. The decision to take the Awards to gala dinner status has attracted strong support.
---
---
Grosvenor Systems forms strategic alliance with Spike Global to create complete end-to-end property management solution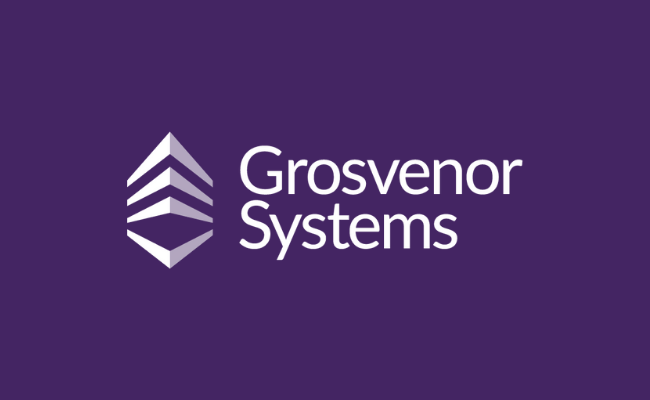 Innovative alliance shifts tenant journey online in first end-to-end service in the build-to-rent market
Grosvenor Systems and Spike Global have announced a new strategic alliance, enabling build-to-rent operators to benefit from a complete end-to-end property management and accounting solution.
Propman, Grosvenor Systems' leading financial reporting and property management product, will be combined with Spike's tenancy management solution, Spike Lettings, and award-winning resident engagement portal, Spike Living, to create an enhanced, simplified experience for tenants.
Grosvenor Systems' market-leading product paired with Spike's solutions will allow the entire tenant management process to be digitalised, helping to reduce costs and streamline communications between management teams and tenants. The online offering will modernise all stages of the tenant experience – from the marketing of properties, taking initial payments and reservations, sending and the signing of contracts, approving references to managing the ongoing management and accounting requirements of tenants once moved in.
Contracts and vital documentation will also be stored digitally, increasing security and making key information easily accessible. Notifications can be sent to tenants via push notifications whenever documents need to be reviewed or signed, allowing for full traceability.
Property Managers will also benefit from comprehensive tenancy management reporting, with automated monthly rent invoices eliminating time spent performing administrative tasks, giving staff more time to focus on value-add activities.
Additionally, the Spike Living portal, which has an intuitive smartphone app, lets tenants view financial information such as service charges or payment history directly. The portal will also allow tenants to view and register for onsite events, reserve amenities, interact with other tenants via clubs and forums, and learn about local retailers they could support.
Sarah Taylor, Managing Director, Grosvenor Systems, comments: "Building on our great relationship with Spike Global, we are excited to offer the first complete end-to-end service in the BTR marketplace, which puts the customer experience at the heart of property management. We're looking forward to continuing to evolve and innovate our offering for customers."
Jeremy Heath-Smith, CEO of Spike Global, comments: "We are excited to be working with Grosvenor Systems. By combining our leading resident engagement and tenancy management software solutions with Propman, this complete solution will enable property managers to onboard tenants much faster and more efficiently, whilst providing a central place for tenants to manage their everyday needs."
---
Proptech and Property News in association with Estate Agent Networking.
Andrew Stanton is the founder and CEO of Proptech-PR, a consultancy for Founders of Proptechs looking to grow and exit, using his influence from decades of industry experience. Separately he is a consultant to some of the biggest names in global real estate, advising on sales and acquisitions, market positioning, and operations. He is also the founder and editor of Proptech-X Proptech & Property News, where his insights, connections and detailed analysis and commentary on proptech and real estate are second to none.