National Association of Property Buyers on What They'd Like to See Chancellor Deliver in His Autumn Statement
Jeremy Hunt has been urged to reform stamp duty and sent up Government Property Bonds in his upcoming statement, by a leading property association.
The National Association Of Property Buyers also urged the Chancellor to ensure he avoids the "botched" mini-budget delivered by his Kwasi Kwarteng.
Spokesman Jonathan Rolande said: "As we witnessed with Kwasi Kwarteng's botched mini-budget, moments like this shape and change people's lives. That's why many homeowners and people working in the property sector will be hoping Jeremy Hunt announces a package of measures that provide us with optimism moving into 2023. He has his work cut out. The property market is long overdue reform. There is still far too much inequality between those that were old enough to buy property years ago, and those who today stand little or no chance of ever repeating the upward mobility their parents and grandparents enjoyed."
"Why should a pensioner selling a larger family home pay £5000 in tax to move downmarket? It discourages house sales and blocks supply and should be scrapped"

Jonathan Rolande, NAPB
On the measures he'd like to see introduced, Mr Rolande said: "First, I'd like to see him make moves on Stamp Duty. This is a £12 billion cash cow that needs reform. Cash buyers currently pay an additional 3% rate, this should be increased to 3.5% or even 4%. It would not be enough to deter any but the flakiest buyer, and the additional amount could help fund cuts elsewhere. Why should a pensioner selling a larger family home pay £5000 in tax to move downmarket? It discourages house sales and blocks supply and should be scrapped.
"Second, I'd like to see Mr Hunt Increase Capital Gains Tax (CGT). In effect, this is a tax on unearned income which is currently at a rate of 10% to 28% on profits. Somebody who bought an investment property years ago has seen such massive growth in value, surely they could lose a percent or two more?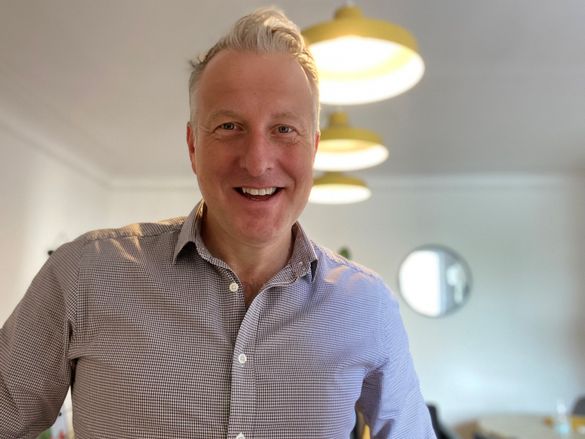 "Third, let's have a grown up conversation about Inheritance Tax (IHT). Much like CGT, this is a tax on wealth, most often the deceased's home. And it has shot up in value in recent years. Up to £325,000 can still be left to loved ones tax-free but anything above that is at 40%. Pushing this up is one of the few ways to raise revenue without taxing the person who generated the wealth – they don't need it anymore.
"I'd also like to see Mr Hunt set up Government Property Bonds. Lets encourage people to invest in bonds that guarantee capital but offer a return linked to the property market. This would allow those trying to save for a property to feel invested in the market while they do so. The funds raised could be used to build Government social housing, saving millions in Housing Benefit. Encouraging people to save would also ease inflation pressures.
"Next it would also be encouraging to see Mr Hunt address the fact that 13m homes have below-average insulation. Lets encourage landlords to improve their tenant's homes by offering tax breaks for work that improves the EPC rating.
"Finally Mr Hunt should reward landlords who rent their property long-term with sensible fixed increases, a tax break too. This will make tenants feel much more secure in their homes.
"I don't expect Mr Hunt to announce all of these measures. But even one would have a transformational impact on the market and provide a much needed boost going into the New Year."
---
---
Honours Shared Between Top Media at Awards' First-Ever Gala Dinner Ceremony
PRESS RELEASE: The winners of the Property Press Awards 2022 have been revealed at a star-studded gala dinner in London, with The Times' Melissa York emerging triumphant as Property Journalist of the Year, and the Financial Times securing National Newspaper Property Supplement of the Year.
Property PR agency The Oracle Group landed PR Agency of the Year Award with Building Relations' Hollie Moore named Property PR Professional of the Year in the inaugural year for PR Awards at the ceremony. Tricia Topping, creator of property PR agency TTA Group, secured the Outstanding Contribution Award.
The event, organised by industry network Property4Media (PropertyPressAwards.com, @Property4Media, #PropertyPressAwards), was staged as a gala dinner ceremony for the first time, at Hilton London Bankside, with property celebrity Phil Spencer returning to anchor the show for the third year running.
An epic contest for honours was gradually revealed by Spencer, covering 18 media categories, 5 PR categories and 2 special Awards.
Other top media winners included Carol Lewis, the Times' new Property Editor, winning Columnist of the Year and Ruth Bloomfield reclaiming the Freelance Journalist of the Year crown for her work in the Evening Standard.
Honours were shared between two of the nation's leading media groups, with the Financial Times triumphant in the blue-ribband National Newspaper Supplement of the Year category, and its property correspondent George Hammond winning Business Journalist of the Year. Hammond also scored highly elsewhere and was awarded Highly Commended in Property Journalist of the Year. Top freelancer Hugo Cox won International Property Journalist of the Year for his content in the FT.
The Times and Sunday Times continued its tradition of Awards-night wins, with journalists landing several key individual categories. Melissa York emerged as the night's overall winner after winning Sustainability Journalist of the Year and securing points across multiple categories; Martina Lees won Consumer Staff Journalist of the Year and Exclusive of the Year; Victoria Brzezinski secured Lifestyle and Interiors Journalist of the Year, and Georgia Lambert was named Newcomer of the Year.
Country Life won a strongly-contested Property Magazine of the Year Award. Property Tribes' Vanessa Warwick won Influencer of the Year against stiff competition, while Broadcast Programme of the Year went to ITV's Save Money: My Beautiful Green Home, co-hosted by Kunle Barker who accepted the Award.
The Telegraph's Melissa Lawford went away with Consumer Mortgage Journalist of the Year; Francis Shennan secured Regional Property Journalist of the Year for his work in Scottish Business Insider Magazine, and Martyn Cox was named Garden Journalist of the Year for his long-running Daily Mail features.
In the b2b arena, Estate Agent Today landed the important Trade Magazine of the Year Award, while Trade Staff Journalist of the Year went to Jack Simpson of Inside Housing.
Phil Spencer said: "The property sector has always attracted some of the greatest journalistic talents in this country, and this Awards set acknowledges their skills, their independence and their tenacity. The event has benefited from the introduction of PR awards, as it was time the PR fraternity were similarly acknowledged!"
Henry Hemming, CEO of event organisers Property4Media, said: "Congratulations to Melissa York, and to all our media winners and our inaugural PR champions. Huge commiserations to anyone who just missed out, but this was an astonishing entry and everyone who entered was in exceptional company."
Awards category sponsors sat at tables with invited finalists. Sponsors were Barratt Developments PLC, Elevate PR, The Oracle Group, Quintain, Rightmove, Skipton Building Society, Strutt & Parker and Zoopla. Bag sponsors were EKOR Group.
The judging panel presiding over this year's adjudications featured over 20 senior property executives, media editors, industry experts and personalities, including Mark Collins, Chairman of CBRE; Melanie Leech CBE, British Property Federation's CEO, and Nick Leeming, Chairman of Jackson-Stops.
---
Proptech and Property News in association with Estate Agent Networking.
Andrew Stanton is the founder and CEO of Proptech-PR, a consultancy for Founders of Proptechs looking to grow and exit, using his influence from decades of industry experience. Separately he is a consultant to some of the biggest names in global real estate, advising on sales and acquisitions, market positioning, and operations. He is also the founder and editor of Proptech-X Proptech & Property News, where his insights, connections and detailed analysis and commentary on proptech and real estate are second to none.