Ownly Secures an Oversubscribed $2.55m Seed Funding Round
PRESS RELEASE: Ownly—the fast-growth e-commerce PropTech solution for the home buying process—today announced it raised a $2.55 million seed round to support its rapid expansion into U.S. markets. The round was led by Bluesky Equities, with notable participation from NAventures, the corporate venture capital arm of National Bank of Canada as well as Garage Capital.

"With economic uncertainty in the housing market, the affordability crisis is forcing builders and sellers to find new and innovative ways to connect with their customers through cutting-edge technology. Ownly's platform creates the needed seamless experience for homebuyers and builders," said Jason Hardy, CEO and Co-Founder of Ownly. "I'm grateful to our investors for trusting our vision, this funding allows us to keep our momentum going at a faster and stronger pace."
"Ownly's co-founders have a rare dynamic; it is refreshing to see. Jason is a marketing expert and knows the industry. Ray Yip as the CTO, has the tech knowledge and vision for a great platform," stated Derrick Hunter, President and CEO of Bluesky Equities. "Having a team that understands its customers is incredibly important to us. Ownly's market feels right for disruption."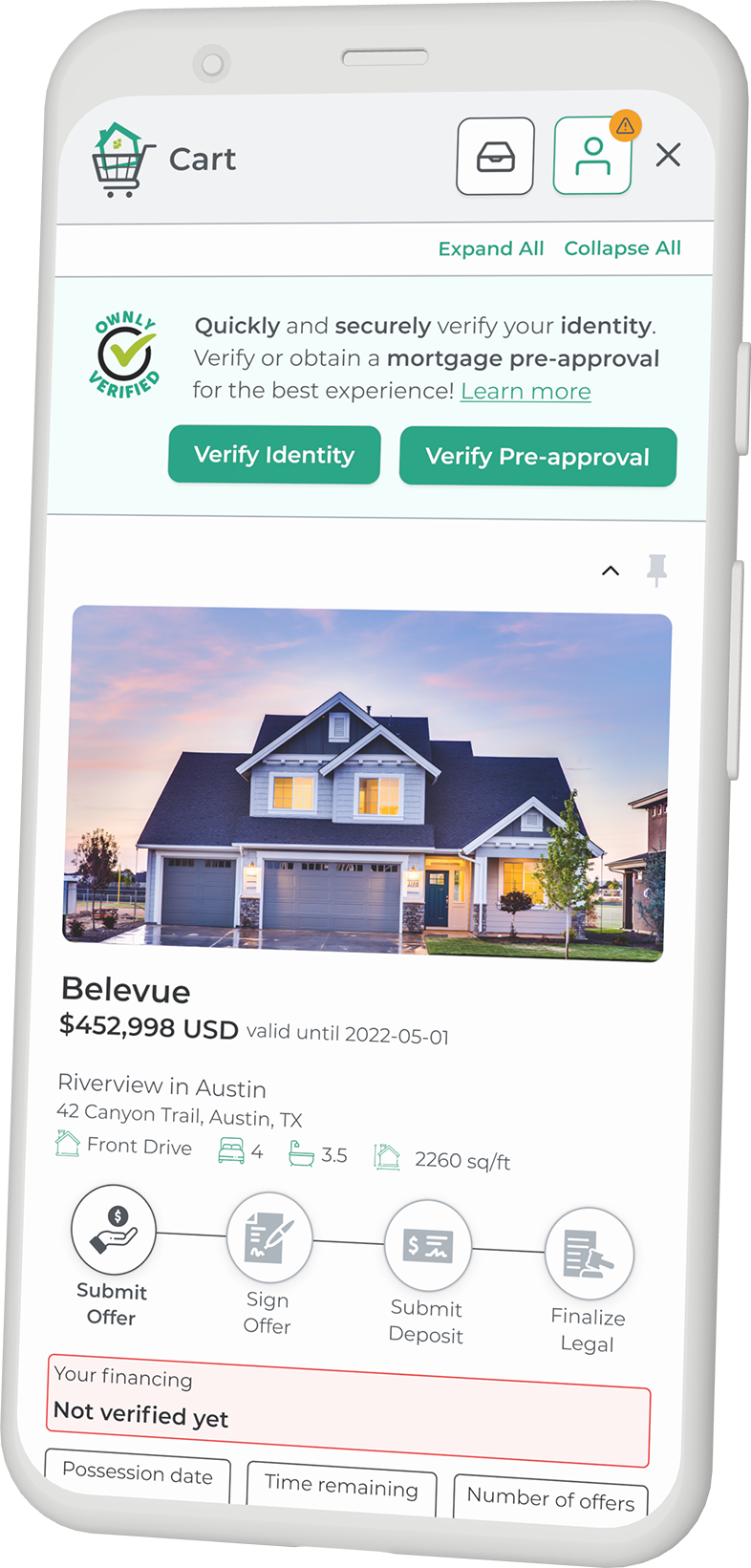 Since launching in 2020, Ownly has experienced over 100,000 online builds and 4,000 homebuyers in Canada actively shopping for and saving homes through the company's MyHome Portal. Homebuyers spend more time researching, refining as well as shopping for homes online. Since last year, the average time a user spends online home shopping in a day has increased from eight minutes and 24 seconds to 51 minutes to 23 seconds, an increase of more than 605 percent. With this fresh capital, Ownly can scale its platform and bring a secure, frictionless experience of homebuying into North American markets.
"Jason is a prime example of an entrepreneur who understands the industry and what it needs to truly progress. He saw an opportunity for direct-to-consumer, which is a mentality the industry has been slow to adopt," stated Mike McCauley, Co-founder and General Partner of Garage Capital. "Ownly offers a very promising concept and the existing early customer traction displays serious initial validation. We are excited to partner with Jason and the rest of the team to help evolve and disrupt the industry."
"NAventures, the corporate venture capital arm of National Bank of Canada, is pleased to support Ownly's vision to modernize the homebuying experience," offeredJames Povitz, Principal of NAventures. "Ownly's white-label solution is nimble and provides multiple benefits to builders and their sales teams. Ownly also empowers prospective purchasers with the information they need to make informed buying decisions and enables a digital purchasing experience that they have come to expect in today's world."
Ownly is bringing e-commerce to the real estate industry, creating a frictionless and transparent process for the home buying experience. Often referred to as the "Shopify" of real estate, the state-of-the-art Software-as-a-Service (SaaS) platform enables its customers to shop, finance and buy new homes online, from any device. Ownly works in partnership with today's leading ERP, CRM as well as lot management software providers to deliver unprecedented data and analytics into customers shopping behaviors and shopping preferences. Ownly is delivering the future of new home shopping, online.
About Ownly: By creating a frictionless homebuying process, Ownly brings e-commerce to the real estate industry. The platform allows customers to shop, pre-qualify, finance, and buy new homes online, from any device. Working with leading ERP, CRM, and lot management software, Ownly enables easy, transparent online home shopping, while delivering unprecedented data analytics into customer shopping behaviors and buying experiences. Learn more: http://www.theownly.io
---
---
GLOBAL NEWS: Partment, Proptech platform for co-owned properties raises US$ 1.5m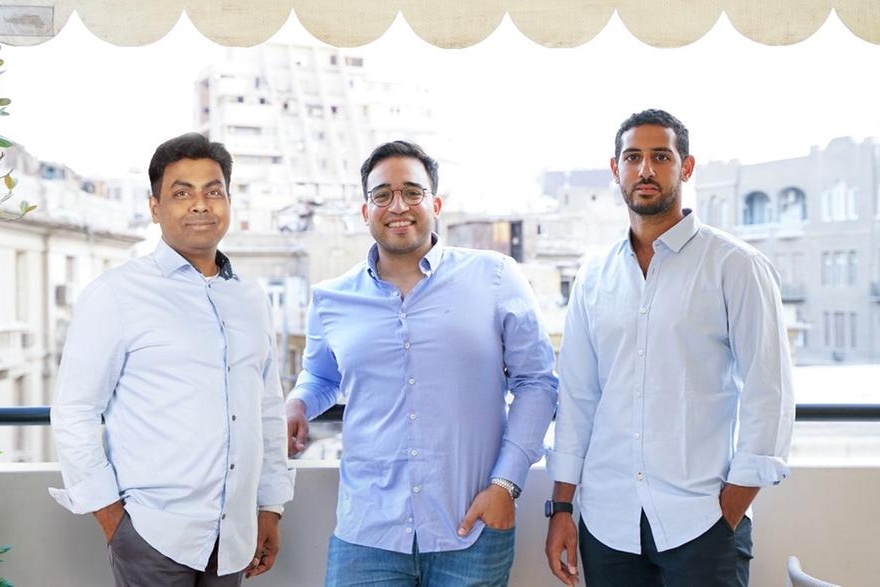 PRESS RELEASE: Partment, a proptech startup that offers co-owned second homes, announced today that the company closed its pre-seed round at US$1.5million to enhance the infrastructure of the platform, and deploy its MVP starting in Egypt.
The round was led by Nclude, a leading venture capital platform focused on investing in fintech and fintech-enabled start-ups in Egypt, Middle East and Africa, and Plus Venture Capital (+VC), a MENA focused venture capital firm investing in pre-seed and seed tech startups. The round also included a diverse group of angel investors including leading tech executives and real estate industry veterans.
Partment offers a hassle-free solution for second home co-ownership. Through the digital platform and smart booking system, Partment enables users to co-own second homes at a fraction of the price, while providing an end-to-end property management service, optimising property utilisation. Users can sign up, schedule a call with an expert to receive details on available properties, and get full assistance to purchase a share in their preferred unit.
Commenting on the announcement Nadim Nagui, Chief Executive Officer at Partment: "Partment is a new concept in Egypt, and we believe it will change how people buy and use real estate in the local and international market.
We are very proud to be backed by leading investors who understand and support our vision. Aside from the financial support and expert advice, their trust in our business model will help us achieve our short-term and long-term goals and scale our business to the next level in Egypt and across the region."
Eslam Darwish, Founding General Partner of the Nclude Venture Capital, commented: "We are dedicated to accelerating Fintech Innovation and driving Financial Inclusion by backing global-mindset founders, and are delighted to have led Partment's latest funding round. We are also privileged to back the team on their exciting journey to disrupt the real estate sector with a locally relevant and globally scalable solution delivered through a unique customer experience."
Also commenting on the announcement, Hasan Haider, Managing Partner at Plus Venture Capital +VC: "We are always focused on investing in exceptional and talented founders and are excited to support the Partment team. We believe that their innovative new concept of second home co-ownership will bolster the demand and attract many homebuyers and disrupt the real estate industry in Egypt and beyond. We look forward to a great future for the company."
Partment was founded in 2022 by Nadim Nagui – Chief Executive Officer, Ahmed Raggal – Chief Operations Officer, and Chinmaya Das – Chief Technical Officer, in efforts to disrupt the real estate market.
Through Partment, users can explore different listings of curated and end-to-end managed homes in their favourite destination(s), co-own the property and get 40+ nights per year to use the property. Eventually, they can exit the investment by seamlessly selling their portion independently while enjoying the potential capital gains.
More details can be found on Partment's website: https://partment.co/
---
Proptech and Property News in association with Estate Agent Networking.
Andrew Stanton is the founder and CEO of Proptech-PR, a consultancy for Founders of Proptechs looking to grow and exit, using his influence from decades of industry experience. Separately he is a consultant to some of the biggest names in global real estate, advising on sales and acquisitions, market positioning, and operations. He is also the founder and editor of Proptech-X Proptech & Property News, where his insights, connections and detailed analysis and commentary on proptech and real estate are second to none.