ONS UK House Price Index reveals average price increase of 10.3%
The Office of National Statistics (ONS) has released its latest House Price Index report, revealing monthly house price inflation in the UK, calculated using data from HM Land Registry, Registers of Scotland, and Land and Property Services Northern Ireland.
Key takeaways from the report include the following:
Average UK house prices increased by 10.3% in the year to November 2022, down from 12.4% in October 2022.
The average UK house price was £295,000 in November 2022, which is £28,000 higher than this time last year but a slight decrease from last month's record high of £296,000.
Average house prices increased over the year to £315,000 (10.9%) in England, to £220,000 in Wales (10.7%), to £191,000 in Scotland (5.5%) and to £176,000 in Northern Ireland (10.7%).
Scotland's annual house price inflation has generally been slowing since April 2022, reaching 5.5% in the year to November 2022, down from 14.2% in the year to April 2022.
The North West saw the highest annual percentage change in the year to November 2022 (13.5%), while London saw the lowest (6.3%) of all English regions.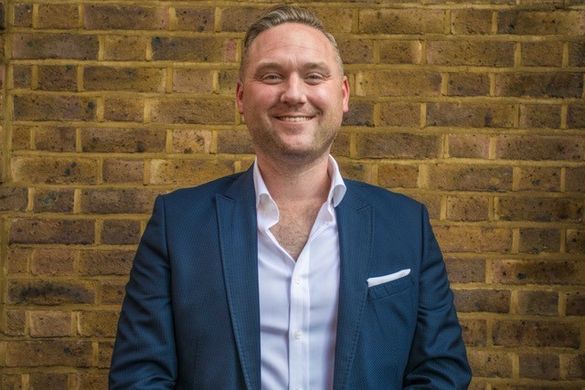 Commenting on the report, Stuart Collar-Brown, Director and Founder of My Auction said: "While the ONS figures are interesting, we must bear in mind that these will be completion prices which means that we are talking about deals that were agreed back in April-June of 2022. With completion taking an average of 140 days to complete from initial offer acceptance, the figures are not a true reflection of the market as it is right now. 
"Auctions give us real time results and we are seeing buyers adjust far quicker to the economic climate than sellers are. This will continue until early Spring when sellers begin to understand how much the market has shifted since October 2022. We are going to see far less properties on the market in 2023, but unlike previous market reactions, buyers are also more difficult to find due to the cost of living crisis. 
"Higher mortgage rates are making it more difficult to both save for bigger deposits to get better rates, or afford the higher monthly mortgage repayments when their shopping bills are increasing by 10-20% and energy in some places doubling and tripling in price.
"The reality is the entire world is suffering and the UK property market is no different. We've had an artificially inflated market for the past 2-3 years and we need to get back to some form of normality where houses are priced fairly and buyers can still get on the ladder without sacrificing everything in their lives to do so."
---
---
House buy Fast: Ten reasons to be cheerful about the property market
PRESS RELEASE: Many experts predicted the turn of the year would bring a house price crash that would wipe tens of thousands off the value of the average home.
But new figures out earlier week actually showed the opposite, and that prices were starting to rise.
According to Rightmove, the average price of a home jumped by £3,301 this month and is now £362,438 – which is 0.9% higher than in December.
The news came just days after an unexpected rise in overall growth.
Commenting on this unexpected boost for the market, property expert Jonathan Rolande, from House Buy Fast, said: "I've repeatedly said over the past few months that I expect the housing market to remain resilient. And this news shows, once again, how it will take a hell of a lot to cause house prices to crash and burn in the way some have predicted.
Look, let's not kid ourselves, things are tough – and the market was badly damaged by the botched mini budget of Liz Truss and Kwasi Kwarteng. But now, for the first time since then, we are beginning to see the green shoots of recovery."
Here Jonathan provides ten reasons why he believes we can be positive about what the future holds for the property market.
Interest rates – with eight rate rises in 2022 there is a widespread feeling that the worst of the Bank of England rises may well be behind us.
Swap rates – these are the rates that banks borrow to fund long term lending. The rates peaked at over 5% immediately after the Kwarteng/Truss mini-budget but they have been falling since. At just over 3.5% the outlook for fixed rate mortgages is much brighter than it was.
Stamp Duty – cuts to the amount buyers pay have taken effect and first timers benefit the most, with the 0% band raised from £300,000 to £425,000 meaning that most will pay nothing. The measure is temporary, ending in March 2025. Such a measure would normally have brought about price hikes as sellers sought to cash in on their buyer's new found savings. But thanks to wider market conditions, prices have not gone up.
Rents are high – this is bad news for tenants but it does mean that for many it makes financial sense to buy a property where possible as the mortgage may be less than equivalent rent. The inflation in the rental sector has also convinced many landlords to sit tight, avoiding mass evictions as landlords fled the sector.
Wage rises – whilst still struggling to keep pace with inflation, many people have seen their salaries increase giving them additional property buying power.
Reduced stress – a calmer market means buyers have the opportunity to consider their purchase more carefully and of course, more time means longer to save a deposit.
Sellers don't hold all the cards – the property market was completely imbalanced, sellers could make many, often unreasonable demands of their buyer. Sellers are still more or less in control, but less so now – a far healthier situation. Estate agents must now give more attention to buyers and will begin to speak with them more like the customers they are, rather than 'just a commodity'.
Solicitors have more time – less frenzy means more time to spend with their clients and a reduced chance of errors occurring. It's also faster to arrange a valuation, survey and searches than it has been for some time.
Second homes selling – the 'race for space' is over and many who bought second homes are now selling them, freeing up more stock and providing more choice for hard-pressed buyers.
Builders are less busy – meaning it should be easier and potentially cheaper to arrange improvement works once you move in.
---
Proptech and Property News in association with Estate Agent Networking.
Andrew Stanton is the founder and CEO of Proptech-PR, a consultancy for Founders of Proptechs looking to grow and exit, using his influence from decades of industry experience. Separately he is a consultant to some of the biggest names in global real estate, advising on sales and acquisitions, market positioning, and operations. He is also the founder and editor of Proptech-X Proptech & Property News, where his insights, connections and detailed analysis and commentary on proptech and real estate are second to none.