NPPF Consultation Is a 'Once in a Generation' Missed Opportunity
PRESS RELEASE: Proposed changes to the National Planning Policy Framework (NPPF) will fail to meet the government's target of building 300,000 homes a year and destroy the UK's plan led approach to development, as well as having a significant impact on the economy, says Muller Property Group.
Colin Muller, chief executive of Muller Property Group, had anticipated that the NPPF reforms would boost the Levelling Up agenda and lay the ground for significant growth regionally and at a national level. However, the once in a generation opportunity to reform the planning system and provide an economic boost has been missed with new planning policies more likely to thwart than facilitate development.
The numbers are chilling – £20 billion less economic activity and over £3 billion less investment in affordable housing according to the HBF.
As well as stifling the creation of much-needed new homes the impact on jobs will be significant according to the HBF who are predicting the loss of nearly 400,000 jobs (including 4,000 apprenticeships).
Muller believes that the proposed reforms are a whitewash, "This government had a great opportunity to carry out an overhaul of the planning system but it's clear that that those in Whitehall have bigger fish to fry and planning reform is effectively being kicked into the long grass.
"There is a lack of experience and depth of knowledge on planning matters which are complex and muti-faceted. What we are seeing will do little to help the country as it struggles with the current economic crisis. It's a huge missed opportunity."
In an open letter to the Planning Policy Consultation Team (attached), Mr Muller has raised major concerns with the proposals which he describes as an underhand 'tracked changes' attempt to remove the UK's plan led approach to development.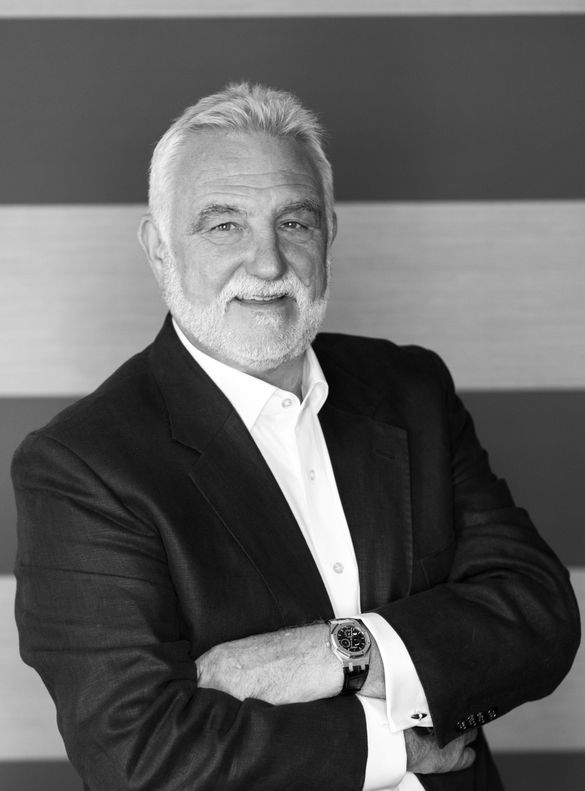 "As has already been demonstrated across several local councils, these proposed changes have given local authorities the green light to delay on both reviewing and delivering housing targets," continued Muller. "The NPPF must retain the requirement for local planning authorities to meet their objectively assessed housing need in full, working with their neighbouring authorities to achieve this. Failure to do so will lead to a reduction in the housing supply required to support our growing and ageing communities.
"If open market housing delivery is reduced, our affordable housing provision will also drop proportionately. Over the last five years, more than 300,000 new affordable homes have been provided in England, and 40% of these were through S106. If local authorities are released from the requirement to meet housing need, it will significantly reduce the number of affordable homes they are able to secure.
"The housebuilding industry needs a firm signal that the creation of sustainable developments in suitable locations is a government priority, and a clear and workable path to delivery. Alongside the watering down of terminology in favour of NIMBYism, this consultation failed to explain how the Infrastructure Levy will work or how changes to the NPPF will impact on Net Zero ambitions. Thus far, it has served only to create greater uncertainty in the industry and obfuscation within planning authorities, delaying developments, and negatively impacting the already challenging housebuilding climate."
Headquartered in Cheshire, Muller Property Group are experts in delivering planning permission for housing and employment. They have a proven track record of maximising the value of land for landowners and have regional teams across the UK.
For further information on this project please contact Muller Property Group on 0800 788 0900.
---
---
HOME.CO.UK: Firmly on the Road to Recovery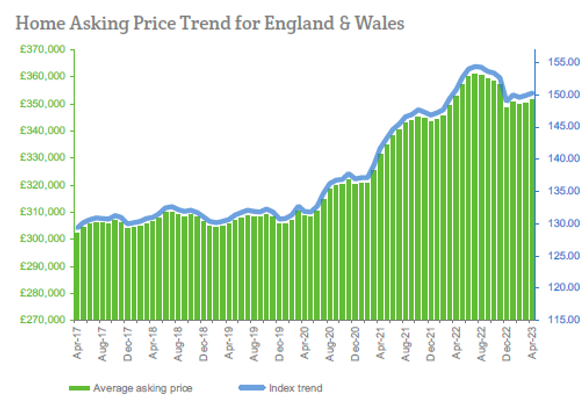 All the vital signs of the UK property market confirm a return to strength, according to Home.co.uk's Asking Price Index for April.
The combination of cautiously rising prices, dramatically lower marketing times and a restrained supply of properties for sale con­firms that the market has adapted to a rise in mortgage interest rates and buyer confi­dence has returned. Consequently, nominal price falls appear highly unlikely in the near term, contrary to the recent gloomy predic­tions in the property media.
Business as usual? Several indicators show that activity has returned to levels that rival the state of the market pre-COVID. Typ­ical Time on Market is now much lower than it was in 2019 and the current total stock of property for sale remains significantly lower than during that pre-COVID year, despite recent rises.
Prices have clearly corrected to the new lending conditions, and this has paved the way to the recovery we are now witnessing. For the time being, London, the South East and the East are the weakest performing regions while the North of England, Scotland and Wales are all showing remarkable annu­alised growth, particularly considering the turmoil the market experienced towards the end of last year.
This regional performance is also reflected in the median time on market for unsold property: the North of England, Wales and Scotland show vast improvement on their 2018 marketing times while the remaining regions remain comparatively sluggish.
Mortgage rates remain very low compared to the rate of inflation and this is most cer­tainly helping fuel buyer demand. It is without precedent that 10-year fixed-rate mortgages are available at just under 4% while inflation is north of 10% (either CPI or RPI).
The annualised mix-adjusted average asking price growth across England and Wales is now -0.3%; in April 2022, the annu­alised rate of increase of home prices was 6.4%.
Headlines
Asking prices across England and Wales rose for a second consecutive month during March, by 0.2%, although the year-on-year growth slipped into the negative (-0.3%) for the first time since December 2019.
The Typical Time on Market for unsold property in England and Wales plummeted by 18 days during March to make the median 77 days, indicating a dramatic uptick in market momentum.
Asking prices in March rose in Scotland, Wales and all English regions except Greater London where prices slipped 0.3%.
The total sales stock count for England and Wales increased during March by 15,844 to reach 388,482, although the total remains well below the 10-year average of 420,297.
The supply rate of new instructions remains restrained, dipping 2% last month compared to March 2022.
London shows a remarkable drop in Typical Time on Market from 106 to 90 days during March.
The Scottish property market is the new leader in terms of annualised regional price growth (6.8%), having posted a huge monthly increase of 2.3%.
Rents across Greater London continue to rise, up 19.6% year-on-year. Scarcity remains a persistent problem although supply is now slowly rising from a record low.
The current new growth leaders in asking rents are the London boroughs of Ealing and Kensington and Chelsea (+33% and +31% annualised respectively).
---
Proptech and Property News in association with Estate Agent Networking.
Andrew Stanton is the founder and CEO of Proptech-PR, a consultancy for Founders of Proptechs looking to grow and exit, using his influence from decades of industry experience. Separately he is a consultant to some of the biggest names in global real estate, advising on sales and acquisitions, market positioning, and operations. He is also the founder and editor of Proptech-X Proptech & Property News, where his insights, connections and detailed analysis and commentary on proptech and real estate are second to none.