NAPB: Planning Applications Fall in England, Latest Official Figures Show
PRESS RELEASE: The number of planning applications received by councils in England fell almost 12% in the first quarter of this year compared with the same period in the previous year, new figures show.
Data obtained by the National Association of Property Buyers (NAPB) revealed 109,924 were received between January and March this year – an 11.7% fall on the first three months of 2021.
Of those received, 96,045 were decided upon which is 2.8% less than the 98,912 which were approved in the first quarter of 2021.
It means planning decisions are still falling well short of the level we saw before the pandemic – where applications hit a record low due to restrictions on local authorities by Covid.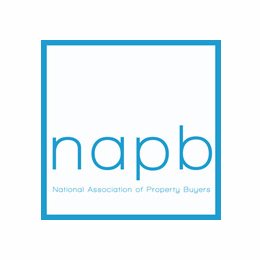 Commenting on the figures, Jonathan Rolande, from the NAPB, said: "Fewer applications are being received and less are being decided upon. Given we are in the midst of a housing crisis which has left many unable to get a foot on the ladder, these figures are concerning. I suspect this is a reflection of the massive hurdles which still exist to build new homes.
"New applications to build homes must overcome enormous obstacles to obtain planning consent. The environment, travel infrastructure, schooling, utility supply, medical services, the wishes of neighbours and much more must all be taken into account. And the ongoing financial uncertainty may also be seeing many developers waiting before embarking on fresh building projects."
But Mr Rolande said there is a consequence to this which means, ultimately, house-hunters will be the victims of.
"The ongoing lack of property in areas where people want them has led to a bidding war with buyers asked to pay ever-increasing prices," he said.
"The housing crisis means many house-hunters, especially younger people, have no hope of ever being able to own their own home, with the pleasure and security that brings.
"Left to its own devices, not much looks set to change. The problem looks likely to be felt more acutely by future generations as they reach their potential property buying age.
"There are many ways to improve the situation but in the end, supply is the issue. We need more property. It's telling that over 50% of our entire housing stock was built before 1964.
"Victorian architects had few concerns about planning and a ready supply of land to begin their enormous home building program, the result of which is seen in every town with often the brightest, prettiest and most desirable homes having been built 140 years ago.
"We are in a difficult situation today and things are only going to get worse. That's why we need bold steps to sort it out and this begins with planning consent.
"Whilst there are no easy solutions to the UK's housing crisis, one thing's certain, the current supply both in terms of quantity and quality isn't meeting the needs of society. Whether buying or renting, surely people deserve better.
"Given the implications for people all over the country, it's time to start talking about what can be done to truly fix it – once and for all. The UK's growing housing crisis needs to become more than just a dinner party discussion about house prices. It needs to be seen for the outrage that it really is."
DATA:
| | | |
| --- | --- | --- |
| | Applications received | Applications decided |
| Q1 2022 | 109,924 | 96,045 |
| Q1 2021 | 124,602 | 98,912 |
| | 11.7% decrease Q1 2022 v Q1 2021 | 2.8% decrease Q1 2022 v Q1 2021 |
| | ▼ -11.78% | ▼ -2.899% |
| Q2 2020 (lockdown 1) | 88,280 | 82,054 |
| Q2 2019 | 113,895 | 103,900 |
| | 22.4% decrease Q2 2019 v Q1 2020 | 21% decrease Q2 2019 v Q1 2020 |
| | | |
| Q1 2022 | 109,924 | 96,045 |
| Q2 2020 (lockdown 1) | 88,280 | 82,054 |
| | 24.5% increase Q2 2020v Q1 2022 | 17% increase Q2 2020 v Q1 2022 |
---
---
Rightmove: Prices fall though likely more due to holidays than rate rises
Price of property coming to the market sees first fall this year, down 1.3% in the month to £365,173 (-£4,795):

Prices usually drop in August, and this 1.3% drop is on a par with the average August drop over the past ten years
Summer holidays are taking priority and some new sellers are pricing more competitively to secure a buyer quickly, to beat the lengthy average time to completion and move home before Christmas

Demand continues to soften and supply constraints are improving, but there is still a massive imbalance:

Buyer enquiries to agents are down 4% on the hot market of 2021, but remain 20% higher than 2019
New listings are up by 12% on the same period last year, but are still 6% down on 2019, while available stock is down 39% on 2019

Latest interest rate rise of 0.5% is putting further pressure on buyer affordability:

Average monthly mortgage payments for new first-time buyers putting down a 10% deposit exceed £1,000 for the first time

August marks 20 years of Rightmove's House Price Index, with national average asking prices more than doubling in those 20 years (+134%), from £155,994 to £365,173, outstripping both salaries and general inflation
The average price of property coming to market drops by 1.3% this month (-£4,795) to £365,173. This is the first price fall of the year, though traditionally prices do fall in August, and this drop is on a par with the average of 1.3% over the last ten years. As the school holidays arrive, distracted home-movers, especially those in higher-priced homes, appear to be putting their plans on hold until the autumn moving season. Some of the more urgent sellers who are coming to market are pricing more competitively in order to capture the attention of a suitable buyer quickly and attempt to beat the average time of 136 days to complete a sale and move before Christmas. This month also marks 20 years since the first Rightmove House Price Index was published. It is the largest and most up-to-date monthly sample of residential property prices, and since it began national average asking prices have more than doubled (+134%) from £155,994 to £365,173. Average salaries have grown by 76% and the Retail Price Index has increased by 93% in the same period, so house prices have been outstripping both salaries and general inflation over those 20 years.
Tim Bannister Rightmove's Director of Property Science: "A drop in asking prices is to be expected this month, as the market returns towards normal seasonal patterns after a frenzied two years, and many would-be home movers become distracted by the summer holidays. Indeed, for those that can, this may be their first summer holiday abroad since before the pandemic. Sellers who want or need to move quickly at this time of year tend to price competitively in order to find a suitable buyer fast, with some hoping to complete their move in time to enjoy Christmas in a new home. To achieve that this year, they'd need to beat the current average time between accepting an offer and completing the sale of four and a half months. Nevertheless, we're still expecting price changes for the rest of the year to continue to follow the usual seasonal pattern, which means we'll end year at around 7% annual growth, even with the wider economic uncertainty."
The sixth consecutive interest rate rise, this time by 0.5% to 1.75%, will no doubt be in the minds of many would-be home-movers. Together with the rising cost of living, it will lead to re-considerations of what they can afford to borrow and repay each month. Right now, the mismatch between supply and demand is still the biggest factor influencing asking prices outside of seasonal trends. Although demand continues to soften, and supply constraints are improving, there is still a massive imbalance. Buyer demand this month is down 4% on the frenzied market of 2021, but is still 20% higher than in 2019. The number of new listings coming to market is up 12% on the same period last year, though it is 6% down on 2019, while available homes for sale are down 39% on 2019. Buyer enquiries to agents do not appear to have been particularly dented by the most recent interest rate rise, suggesting that many buyers are still committed to moving, and incorporating rate rises into their financial planning.
A combination of rising house prices and interest rates means that average monthly mortgage payments for new first-time buyers putting down a 10% deposit have now exceeded £1,000 for the first time, to reach £1,032. This is 27% higher than at the start of the year. Despite this challenge, demand for properties in the typical first-time buyer sector is 32% higher than at this time in 2019.
Tim Bannister Rightmove's Director of Property Science: "Several indicators point to activity in the market continuing to cool from the lofty heights of the last two years. It's likely that the impact of interest rate rises will gradually filter through during the rest of the year, but right now the data shows that they are not having a significant impact on the number of people wanting to move. Demand has eased a degree and there is now more choice for buyers, but the two remain at odds and the size of this imbalance will prevent major price falls this year. For those looking to move who are concerned about interest rate rises, it's important that they get a mortgage in principle early on in their moving journey to understand what they could afford to borrow, and find out about the rates available to them to assess what they are able to repay each month."
Agents' views:
"So far in August, we have been advising some clients in the higher value property sector to market their home outside of the traditional summer holiday period. After a prolonged period where many people's lives were restricted in terms of holidays and travel, we felt best that clients seek to launch their properties outside of the month of August in particular, so that they could reach the maximum number of engaged buyers when they come to market. July was a really strong month for us, and while some might be enjoying a summer break away, we have been busy preparing for the rest of the year, with a great number of listings also ready for September onwards."
Jordan Yorath, Partner at Monroe Estate Agents in Leeds
"After a very strong two years for coastal hotspots, we are just starting to see things ease a little in line with the uncertain political and economic climates. That said, levels of interest remain very strong despite this and with more supply coming to the market, it feels like we are returning to a more traditional balance, with sensible conversations about choice and value rather than the frenzied bun fight we experienced during the pandemic. We have seen values rise over 15-20% in North Cornwall and going forward this growth will slow. In the very prime areas however, values tend to stabilize and vendors who don't need to sell simply wait for the best time. We are still finding that the very top of the market is performing exceptionally well."
Josephine Ashby, Managing Partner of John Bray Estate Agents in Rock, North Cornwall
Andrew Stanton is the founder and CEO of Proptech-PR, a consultancy for Founders of Proptechs looking to grow and exit, using his influence from decades of industry experience. Separately he is a consultant to some of the biggest names in global real estate, advising on sales and acquisitions, market positioning, and operations. He is also the founder and editor of Proptech-X Proptech & Property News, where his insights, connections and detailed analysis and commentary on proptech and real estate are second to none.