New FTB Survey Results: Shared Ownership Helping Single Buyers to Get On the Property Ladder
PRESS RELEASE: The majority of prospective Shared Ownership buyers are planning to purchase a home on their own, a new survey from leading property portal Share to Buy has revealed.
In the survey of over 2,600 users on sharetobuy.com, 57% of respondents confirmed that they are looking to buy a property solo, without the support of a partner, friend or family member. This unusual data significantly bucks the UK trend, with national statistics recently reporting that couples – both with and without dependent children – are the most common household type amongst homeowners in 2022, making up 59% of all mortgagors.
With single people requiring an average of £74,402 to secure a mortgage on the open market, 2 it is no surprise that solo buyers plan to take advantage of Shared Ownership deposit levels in 2023 – with the average deposit for a one bedroom London apartment on the Share to Buy portal currently sitting at £8,652. 77% of those surveyed admitted that they did not think they could currently afford to buy a property on the open market, without the help of alternative homeownership schemes.
As a government-backed scheme, Shared Ownership enables buyers to purchase a share in a home, paying a mortgage on the part they own and a subsided rent on the rest. As the buyer only needs a mortgage on the share that they are purchasing, the amount of money required for a deposit is often substantially lower when compared to buying a private sale home.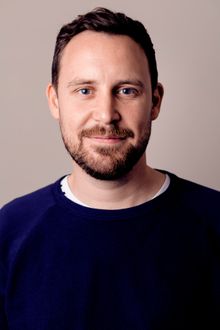 As the property market faces another year of economic uncertainty, buyers continue to be impacted by increasing interest rates and cost of living. 71% of participants surveyed said that the cost of living crisis has reduced the amount of money they are able to save for a deposit each month, but, with the help of Shared Ownership, they remain undeterred – 60% of prospective purchasers say they still expect to be able to buy a property within the next 12 months. Allowing hopeful homeowners to take a step on the property ladder at a much more affordable level, 76% of respondents confirmed they have not received any money from parents or family members to put towards their deposit.
Nick Lieb, Head of Operations at Share to Buy, comments: "It's no secret that this is a difficult time for those looking to buy a home, with interest rates skyrocketing, and the cost of living crisis impacting how much money people can realistically save each month.
The results of our survey are clear – affordable homeownership options, such as Shared Ownership, are now completely critical, allowing thousands of first time buyers to purchase a property in a climate where they otherwise wouldn't have been able to. It is unmistakeable that demand is still strong – 60% of our surveyed users plan to buy in 2023, and with the help of Shared Ownership they aren't as restricted by sky high deposits and ever-changing mortgage rates. The fact that the majority of hopeful Shared Ownership buyers are purchasing on their own is testament to how significant the support of this scheme really is."
Property portal Share to Buy is the UK's leading independent website for first time buyers, listing over 12,000 homes available through alternative housing schemes every year, as well as providing a wealth of independent information and how-to guides for budding buyers.
Visit www.sharetobuy.com to discover more.
---
---
Rising numbers of house buyers are returning to the market, a leading property association says today
"Buyers are now benefitting from a more balanced market, for the first time in years."
PRESS RELEASE: Rising numbers of house-buyers are returning to the market, a leading property association says today. 
The National Association of Property Buyers (NAPB) say that those looking to secure a property are "now benefitting from a more balanced market, for the first time in years."
Spokesman Jonathan Rolande said: "There's no doubt that since Christmas, we've seen an upsurge in interest across the market from buyers. Luckily, the Christmas break came at a perfect time, because it had a restorative effect on the market. Headline writers reminding us about Liz Truss, Kwasi Kwarteng and botched budgets began writing about other things.
"The cost of fixed-rate mortgages also began to drop. Memories of eight interest rate rises in 2022 faded. As soon as Christmas was over buyers were back, perhaps tentatively, but back.
He added: "Buyers are now benefitting from a more balanced market, for the first time in years. We've already begun to see fewer 'offers over' or 'price on application' ads which very often could be interpreted as 'you tell me how much you can afford to pay'. There is still a shortage of property despite the fact there are fewer buyers and many more former buy-to-lets hitting the market. But we are no longer seeing 29 buyers per property as we did at the end of 2021. That's a good thing."
Mr Rolande's comments come as new data indicates buyers are returning to the housing market amid falling mortgage rates. According to Rightmove, demand from buyers rose by 55pc this month, compared with the two weeks before Christmas.The property website said this represented the biggest "new year bounce" since 2016. The number of buyer inquiries was also 4pc higher than during the same period in 2019. Experts attributed it to mortgage rates increasing confidence among buyers.
The average two-year fixed deal has dropped from a high of 6.65pc in October to 5.63pc, and is down from 5.79pc since the beginning of this month.
Mr Rolande said: "This recalibration of the market is, for now at least, just about the best outcome we in the property sector could have hoped for. The stratospheric rise in prices was never sustainable and simply excluded too many people from entering the market.
"A house price crash would have been an unmitigated disaster for everybody, even those who wished for it – mass unemployment and misery would have followed.
Market stagnation, as we saw in 2008 would have been the worst case – a market where people wanted to move but had no hope of getting funds to do so.
"As things stand, the market is managing to slow down in a sustainable way. Sellers can sell, buyers can buy. Prices are being reduced to tempt a smaller number of purchasers. Owning is still, in most cases, cheaper and more desirable than renting – just about. It's now up to estate agents who have entered the sector in the last ten years to learn a new set of skills – patience, negotiation and client retention as the market returns at last to normal."
---
Proptech and Property News in association with Estate Agent Networking.
Andrew Stanton is the founder and CEO of Proptech-PR, a consultancy for Founders of Proptechs looking to grow and exit, using his influence from decades of industry experience. Separately he is a consultant to some of the biggest names in global real estate, advising on sales and acquisitions, market positioning, and operations. He is also the founder and editor of Proptech-X Proptech & Property News, where his insights, connections and detailed analysis and commentary on proptech and real estate are second to none.