PRESS RELEASE: Miles & Barr introduce new learning and development platform, iStrive
KENT, MAY 2022 – Miles & Barr's newly appointed Learning and Development Specialist, Jessica Ward, launched the company's first online learning platform today. The appointment of Jessica in January 2022 gave East Kent's leading independent property group the specialism to introduce a tailored digital learning platform to strengthen and enhance training and development opportunities for its 260+ employees. The iStrive learning platform is unique to the business and will be fully accessible to all, whatever their learning preference.
iStrive is a central hub for all learning resources across the group. Staff can easily access the iStrive learning platform via a desktop and mobile application, where they will find a wide range of e-learning material, group training packs, as well as be able to register for a range of classroom and virtual training events. For Managers, they will now have access to a full learning suite which means they can provide individual and team coaching activities. The platform complements the group's Career Framework and refreshed performance management toolkit that was launched across the business earlier last year, with great success, and has provided clear direction and resources to manage career progression throughout the business.

Jessica brings four years of learning and development knowhow to the company, having previously worked as an L&D manager within both retail and Telecoms. In a previous role, Jessica was recognised and awarded for her role in successfully delivering an exceptional national training programme from inception to delivery in just 6 weeks. Jessica's experience and expertise further strengthens the People Operations team at Miles & Barr.
Laura Courtenay, People Operations Director for Miles & Barr commented "As a company, we are always working hard to truly deliver against our strapline, Valuing people, not just property. This hard work has been evidenced through our employee engagement scores which are exceptional and culminated in us being awarded 'Employee of the Year' at the 2021 Negotiator Awards; an accolade we are incredibly proud of and it is a testament to the focus our leadership team have placed on delivering against our five year people strategy. We are developing a culture of ongoing personal development at Miles & Barr, where employees can really take charge of their career goals, and the introduction of iStrive is the next really exciting step on this journey!"
The learning portal offers a variety of training tools from videos and podcasts to e-learning modules and quizzes, with the most up to date learning technology built in.
---
PRESS RELEASE: 5 Million Private Renters Live in Unhealthy Homes Reveals Recent Research by Yuno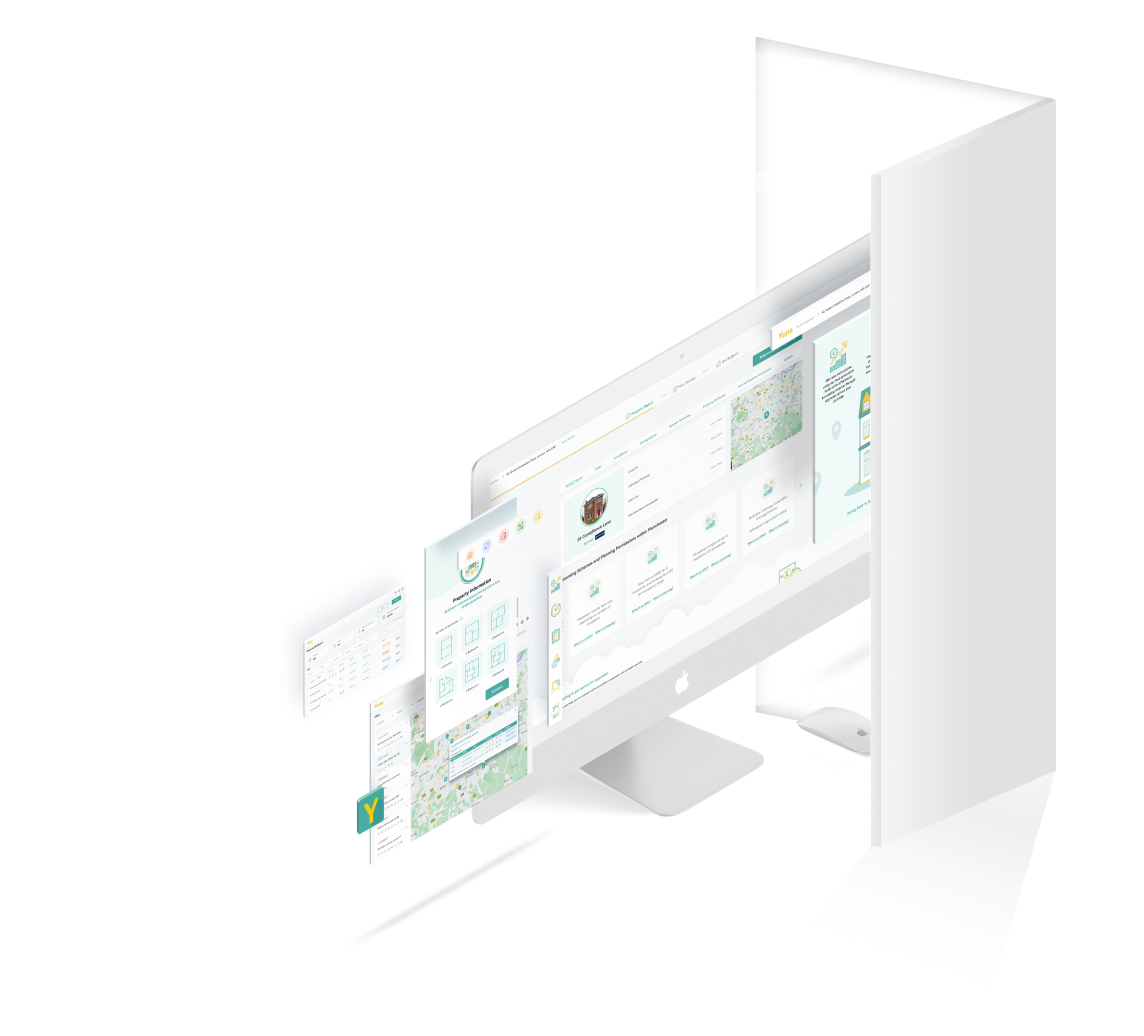 Recent research by Yuno, a proptech solution for landlords, has found over six hundred thousand landlords are breaking the rules when it comes to providing their tenant with a safe and healthy home, meaning that almost 5 million private renters in the UK live in poor conditions. At present, landlord licensing is a postcode lottery as it differs from council to council, moreover these rules change on average every 9 days, which is why Yuno are launching a new app to help landlords navigate and transform their buy-to-lets.
Yuno's initiative comes in response to a recent report 'The Cost of Poor Housing in England' published by the Building Research Establishment (BRE) which found poor housing causes a health burden on the NHS costing £1.4billion a year. Consequently, Yuno is launching a free Mainland UK wide system that is free for landlords to identify opportunities, monitor changes, compliance and article 4 planning checks at a click of a button – all aimed at better educating and informing the industry about licensing and their responsibilities. Yuno freemium service provides all users free instant manual licensing checks, giving immediate answers, up-to-date information, and clarity; reducing the risk of hefty fines and sanctions. The free at the point of access app is paid for by local businesses sponsoring their local area to help tackle this issue and its ongoing societal costs – the first peer-to-peer support of its kind.
"Where you live has a huge influence on the path your life will take. We know a healthy home is the best foundation for our physical and mental health, but it impacts our work and social lives too." says Paul Conway, founder of Yuno, "The BRE report findings are shocking, with the knock-on effects to the NHS estimated at £1.4bn a year. With a cost of living crisis upon us, the consequential costs will be far greater as we factor in sick days for business, rising levels of crime and additional pressures on the welfare system."
"Understanding the licensing regime is a minefield – made worse by it changing from council to council, with changes coming in on average every 9 days. I suspect that most landlords won't know that their homes aren't conforming to licensing standards. Change is afoot, and the government is looking at proposals to transform the sector but this is going to take time. My argument to landlords is this: why wait? If fined, landlords face £30,000 plus in legal costs and a whole lot of stress for all parties, £50,000 for those in Scotland – the solutions to making it a healthier home will likely be much cheaper."
Andrew Stanton is the founder of Proptech-PR, a consultancy for Founders of Proptechs looking to grow and exit, using his influence from decades of industry experience. Separately he is a consultant to some of the biggest names in global real estate, advising on sales and acquisitions, market positioning, and operations. He is also the founder of Proptech-X Proptech & Property News, where his insights, connections and detailed analysis and commentary on proptech and real estate are second to none.