MetaProp Expands in APAC Region with Appointment of Industry Leader Satoshi Murakami as Director
PRESS RELEASE: MetaProp—the world's leading venture capital firm focused on the PropTech industry—today shared plans to accelerate its growth in APAC by appointing Satoshi Murakami as Region Director. Murakami joins the firm after spending the past four years as Director of Corporate Venture Capital group at Sumitomo Corporation, as well as holding various roles in its Real Estate Division, focused on commercial real estate development in the Asia Pacific.
By bringing a full complement of real estate and tech expertise as well as relationships in Asia, Murakami will accelerate MetaProp's APAC PropTech presence and support the firm's efforts to double down on investments in the region, where the growth of early-stage PropTech companies increases every day. As MetaProp grows its presence in the region, the firm's planning an APAC Regional Summit for founders and investors to connect with the leadership team. Summit locations include Singapore, Seoul, and Tokyo. Learn more about the upcoming summit here.
Read more about Satoshi Murakami here.
About MetaProp
MetaProp is a New York-based venture capital firm focused on the real estate technology ("PropTech") industry. Founded in 2015, MetaProp's investment team has invested in 175+ technology companies across the real estate value chain. The firm manages multiple investment funds for both financial and strategic real estate investors representing a pilot- and test-ready sandbox of 20+ billion square feet across every real estate asset type and global market with Asia based partners and investors, including Ananda Development, Capitaland, Chuo-Nittochi, Development Bank of Japan, Eugene Corporation, GS Futures, Jakarta Setiabudi Internasional, Mitsui Fudosan, Sumitomo, and Swire Properties and others. The firm's investment activities are complemented by pioneering community leadership including the PropTech Place innovation hub, MetaProp Accelerator at Columbia University programs, global events NYC Real Estate Tech Week and Propel by MIPIM NYC, and publications Global PropTech Confidence Index and PropTech 101.
---
---
US NEWS: Ownerly Named Task Management Solution of the Year in the 2022 PropTech Breakthrough Awards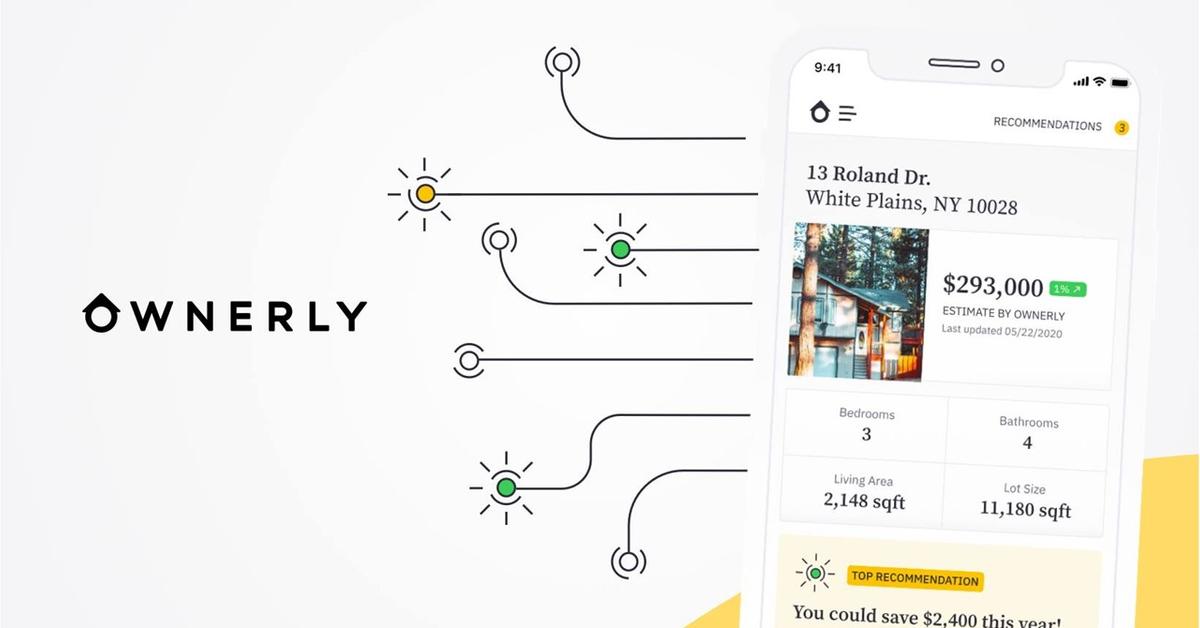 PRESS RELEASE: Ownerly, a leading home valuation company and homeowner resource, has been announced as the winner of Task Management Solution of the Year from PropTech Breakthrough Awards, an organization focused on the digital transformation of the property and real estate markets and part of the Tech Breakthrough organization.
With more than over 1,500 nominations worldwide for this year's PropTech Breakthrough Awards program, Ownerly joins an impressive list of winning top companies and startups in the PropTech industry, including Rocket Mortgage, OpenDoor, Appfolio, Brivo, Cherre, Curbio, Doma and others.
"We're honored to be recognized as the Task Management Solution of the Year," said Gabe Douek, general manager of Ownerly. "Giving homeowners easy access to relevant information about their property is our top priority, so we're excited to see the impact our ever-evolving improvements have had for homeowners who come to our platform for data they need."
In addition to its homeowner offerings, Ownerly publishes content related to real estate, mortgages, home insurance and home improvement. Ownerly has become a one-stop resource for homeowners, providing property-specific analytics and data, tips and advice for homeowners and exclusive savings and perks for its users.
Besides PropTech, the Tech Breakthrough organization provides market intelligence, research and recognition programs in today's more competitive categories of tech—specifically, Internet-of-Things, Artificial Intelligence, Mobile & Wireless, Digital Health & Medical Technologies, FinTech and CyberSecurity.
About PropTech BreakThrough
PropTech BreakThrough works to integrate technology and real estate and created these awards to shine a light on the companies that are making great strides in innovation in an ever-changing digital world. Too often real estate leaders are slow to embrace change. Companies that have been selected for these awards either have successful products or services to assist consumers and professionals in the real estate field.
About Ownerly
Ownerly is the cornerstone of home investment management, providing homeowners, buyers and sellers with the same professional-grade AVM, deed, lien and permit data used by real estate agents, banks and lenders. With a suite of tools, including new sale and pre-foreclosure listings and property owner, resident and neighbor search, Ownerly gives existing and prospective homeowners access to important home sales insights to track the value of their single most important investment—their home. With Ownerly Rewards, the company has also established leading partnerships in the home and real estate verticals, providing exclusive savings and perks for its users.
Andrew Stanton is the founder and CEO of Proptech-PR, a consultancy for Founders of Proptechs looking to grow and exit, using his influence from decades of industry experience. Separately he is a consultant to some of the biggest names in global real estate, advising on sales and acquisitions, market positioning, and operations. He is also the founder and editor of Proptech-X Proptech & Property News, where his insights, connections and detailed analysis and commentary on proptech and real estate are second to none.