Nurtur.group partnership has accelerated LeadPro growth
According to Sam Oliver, CEO of LeadPro, an integrated lead generation and marketing platform, since the business was acquired by nurtur.group in Octrober last year, it has seen phenomenal growth with its monthly revenue nearly trebling.
"Since the acquisition, we have taken on several new key clients as a result of the wider support of the group, receiving referrals from The Guild of Property Professionals, BriefYourMarket, Starberry and The Property Jungle. The collaboration between the brands within the group has really helped us to increase the number of accounts we have, growing by 25.40% between December 2021 and June 2022," adds Oliver.
He notes that besides the access to a wider customer base and referrals, being a part of nurtur.group has also given LeadPro access to other industry professionals, resources and a business support structure that has allowed the business expand.
"Having the support and admin structure of a larger group, along with access to industry experts has really helped us to grow at a far quicker rate than we would have been able to otherwise. For example, we have had people like Damon Bullimore, Co-Founder of BriefYourMarket and Chief Technology Officer of the group, sit in on our technical planning calls, helping us with our roadmap and providing insight that has assisted us with some technology decisions we have needed to make regarding database structure for instance," says Oliver. "Also having the likes of Compliance Officer, Paul Offley within the group, has ensured that we remain compliant and are following all processes within the business correctly. Chief People and Development Officer, Jennifer Scott-Reid has also helped us with our HR processes, onboarding new staff and putting together staff reviews. All of these aspects have been very useful and have assisted our progression over the past months."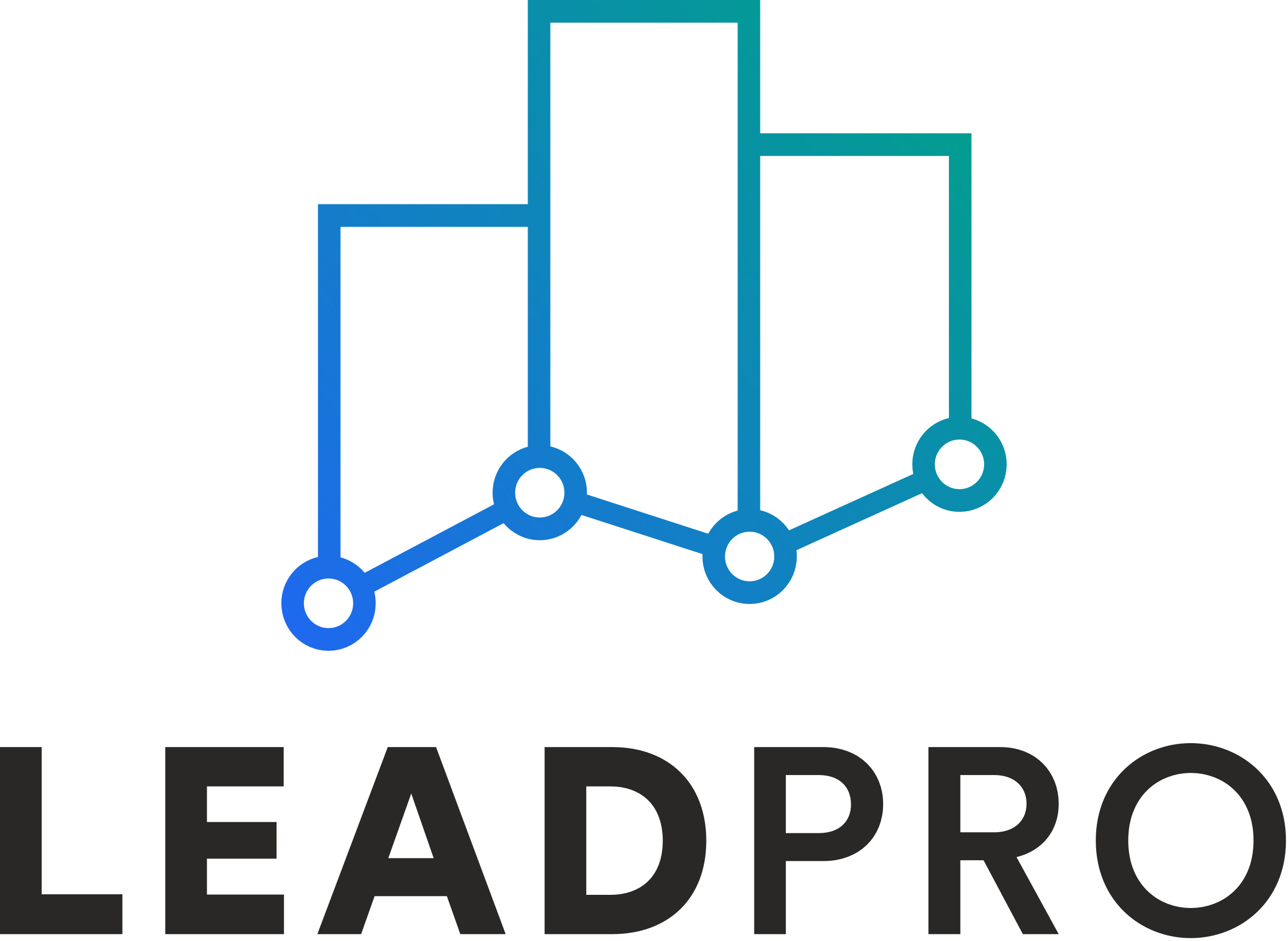 According to Oliver another benefit of having the backing of a larger group, is the negotiation power it provides when dealing with suppliers. "In the past we were paying a lot of money to other third-party, tech suppliers who handled various elements for our business. Since joining nurtur, we have either been able to negotiate better pricing or bring a lot of the technology in-house through the likes of brands such as BriefYourMarket. As a result we have not only been able to increase our revenue, but also reduce our costs," he adds.
Oliver says that apart from the advantages to the business, there have been massive benefits to customers with the integration of the latest technology between the brands within the group. "Again, the support structure and input from various tech gurus within the group has enhanced all of the brands and their customer base. As a group we have more resources to develop digital products and services that will improve the customer journey. LeadPro now has more resource to invest in its products and a larger development team to ensure faster product development, which means greater product selection for both existing and future clients," he concludes.
For more information about LeadPro or lead generation tools and services visit www.lead.pro or contact 020 8144 6244.
---
---
Hilltop Credit Partners 'reboots' real estate funding and management with launch of Credit Stream platform
21 July 2022 – Hilltop Credit Partners,a London-based real estate credit investment manager that specialises in end-to-end funding for small and mid-sized residential property developers across the UK, has today announced the launch of its innovative real estate credit acquisition platform Credit Stream – a cloud-based borrower onboarding and portfolio management software application.
The pioneering platform is designed to help borrowers access capital efficiently, and at scale, allow cross collaboration between internal and external teams and provide direct dialogue throughout the whole process. Borrowers simply sign up online and complete the 3-stage application process – which can take as little as 48 hours to complete – for development loans of between £5 million & £100 million pounds. Built with efficiency as a core objective, the platform was designed and engineered by experts in technology, real estate, private equity, and credit.
Automating the KYC/KYB/AML and document management process, Credit Stream allows developers to access funds up to 3X faster than the traditional process and control the timeline. Blending technology with clear communication and collaboration; the platform allows Hilltop Credit Partners to fully onboard borrowers, manage the underwriting process and monitor development updates, project monitoring and spending in real-time. Borrowers can allow collaborators to have access to share portfolio deals, and repeat borrowers can get funded in under 4 weeks by using the platform for multiple real time projects.

The platform has been developed following the appointment of Chief Technology Officer (CTO), Justin Galvin. Bringing a wealth of experience, Galvin began his career in New York City creating the award-winning software development company Wddg, and has since worked for leading companies such as The NFL, MTV, Oppenheimer Funds, CottonCo and Publicis group.
Paul Oberschneider, CEO of Hilltop Credit Partners said: "We recognised the importance of investing in Fintech to streamline the underwriting process and evolve with modern ways of working without removing the human element. Real estate as an asset class is still very heavy in terms of underwriting, however, technology and AI are rapidly advancing to change this. We want to be at the forefront of this evolution to bring digital capabilities together with hands-on interaction and transparent communication, and believe Credit Stream will help us achieve this."
Justin Galvin, CTO at Hilltop Credit Partners added: "We knew early on we had to go beyond a basic loan application for developers to innovate in the portfolio management space. Developing the technology to provide an unrivalled service, we focused the Credit Stream customer experience on existing borrowers to nurture an environment for long-term partnerships and increased capital investment."
The platform has been built for the entire team from lawyers to brokers, executives to underwriters. Some of the capabilities of the platform across teams include:
Application management, forecasting, and loan completion for lending origination sales teams.
Evaluation of each application, and ability to approve or deny applications directly for underwriting teams.
Review and exchange documents for the legal teams.
Accurate real time origination, underwriting and funding data for the executive suite.
Access to underwriting data and credit papers for LPs and investment committees.
Hilltop Credit Partners is a partnership with Round Hill Capital, a leading global specialist real estate investor, developer and manager, specialising in innovative accommodation solutions across Europe and the USA.
Andrew Stanton is the founder and CEO of Proptech-PR, a consultancy for Founders of Proptechs looking to grow and exit, using his influence from decades of industry experience. Separately he is a consultant to some of the biggest names in global real estate, advising on sales and acquisitions, market positioning, and operations. He is also the founder and editor of Proptech-X Proptech & Property News, where his insights, connections and detailed analysis and commentary on proptech and real estate are second to none.