Are Landlords Ready for the Renting Homes (Wales) Act?
Changes effective from 1s December
Private and social sector landlords required to comply with new procedures
com reports increase in landlords seeking support
Online lettings platform lettingaproperty.com has reported an increase in landlords in Wales seeking support to comply with legislative changes resulting from the Renting Homes (Wales) Act 2016. The Act comes into force on 1st December 2022. It aims to improve the rental process by replacing various complex pieces of legislation with one clear framework.
Landlords in both the private and social sectors will have new procedures to follow once the Act comes into force. These relate to everything from issuing contracts and serving notice, to property safety and maintenance.
Jonathan Daines, Founder and CEO, lettingaproperty.com: "Landlords in Wales are understandably concerned about the new Act and what it means for them. Many self-managing landlords are reaching out for support as they seek to navigate the multitude of changes. While the Act itself is positive news for the future of the rental sector, the need to ensure compliance is concerning existing landlords."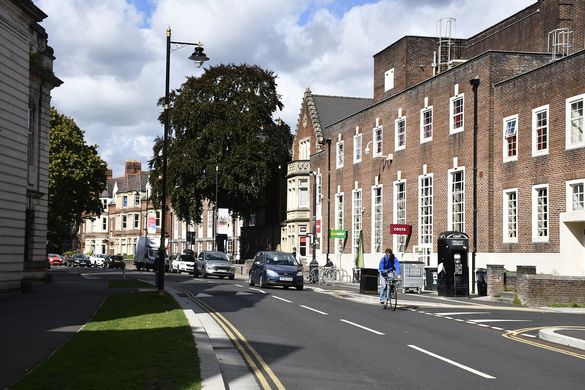 One of the key changes will be that Assured Shorthold Tenancies (ASTs) will no longer be used in Wales after 1st December 2022. Instead, there will be standard occupation contracts between landlords and contract-holders (tenants). Tenants must also be given a written statement of the contract within 14 days of the occupation date.
On 1st December, all existing ASTs in Wales will 'convert' to a standard occupation contract. Landlords and lettings agents have until 1st June 2023 to issue a new written statement for converted contracts.
The Welsh government have acknowledged that it's unfair to simply disregard any AST clauses that go against the new Act, so a conversion process has been published to help landlords and agents reformat their existing agreements without disregarding all clauses. Any clause that goes against the fundamental terms of the new model contract cannot be brought over, but many others can, provided they comply with the Act.
The new model makes it easier to add additional tenants to a contract – or to remove them – new contract isn't required, just a written statement of the contract by the landlord or agent. This makes it easier for all parties should the tenants' circumstances change. If a person is leaving, they simply need to inform the landlord/agent, and the other tenants, with the correct notice period.
In property safety terms, the repair obligations of the Landlord and Tenant Act 1985 have now been replaced with Part 4 of the Renting (Homes) Wales Act 2016. This clarifies that landlords are responsible for the safety and repair of the property. Tenants still have a general duty to care for their home. Landlords can also add supplementary terms relating to the specific care of the property, such as not making any alterations without the landlord's permission.
New safety requirements for properties in Wales include:
Having an electrical inspection and EICR every five years
Ensuring there are working mains-powered interlinked smoke alarms on every floor
Ensuring there is a carbon monoxide alarm in every room with a gas appliance
The final significant change relates to notice periods. The minimum notice period for any breach of contract is one month. However, it can be shorter in the case of rent arrears or anti-social behaviour. The Act also aims to make abandonment repossession claims easier, by removing the need for a court order.
'No fault' notices can't be issued within the first six months of the contract. They must also be issued with a minimum notice period of six months. This measure has been introduced to "guarantee people a minimum twelve-month occupancy from the start of their contract, unless they have breached their contract," according to Rent Smart Wales. Furthermore, break clauses can only added to fixed-term contracts of two years or more and cannot be used in the first 18 months of occupation.
Also significant in relation to notices is that landlords won't be able to issue them if they haven't complied with their legal obligations. This means that landlords who haven't met safety obligations, provided written agreements or registered with Rent Smart Wales will not be able to issue notices.
Jonathan Daines, Founder and CEO, lettingaproperty.com: "The changes introduced by the Renting Homes (Wales) Act will make the rental experience in Wales safer and more stable for all parties. There may be some teething troubles as landlords race to ensure compliance, but ultimately the Act will better support all those involved in both the private and social rental sectors in Wales."
---
---
"Young children dying due to mould and poor housing is underreported", says leading expert
PRESS RELEASE: A leading building expert fears several more children have died because their homes were riddled with mould.
Professor Mike Parrett told GB News he's aware of more fatalities in the south east of England due to poor housing conditions that have not yet been reported.
He was speaking after an inquest found that two-year-old toddler Awaab Ishak died due to breathing in "severe" levels of mould in a one-bedroom flat in Rochdale.
Professor Parrett told GB News: "When I look at the disparity of knowledge, particularly among social housing – it's even worse in the private sector, it fills me with horror that we've arrived at the situation we have.
"My office has received calls from some sources where there are allegations of further fatalities Involving young children. I knew the day would come, I knew that this would happen.
'It wouldn't surprise me prior to this case, there were other cases which have slipped through the net. They've slipped under the legal radar. In America there's been many claims of a proven causal link between mould spores in the air – inhalation and fatality, that is a fact. This sadly, is going to be the first of many, and I say sadly because my whole life…I'm a doctor I'm trying to do the best I can for my patient. It's an uphill struggle, I'm trying to roll a boulder uphill with this. Sadly there will be more fatalities before this is all eventually sorted out."
GB News reporter Alice Porter also spoke to Dan Whiteside who lives in a leasehold flat in south London with his wife and two children.
He said they have been suffering leaks, mould and damp since February, which has left them sleeping on the sofa and unable to use the master bedroom.
"Mushrooms are coming through the wall, which then quite quickly started turning into a large area of black mould," said Mr Whitehead.
"I've been calling my housing association L&Q twice a week and they finally sent out a damp expert to come out and have a look and that was two weeks ago."
He told GB News: "It's pretty difficult to ascertain that you have something related to the news story of the child who sadly passed away.
"They mentioned on the phone we couldn't have a newborn baby living in these conditions, which obviously makes me quite angry because my wife was pregnant throughout this.
"We have to bring a newborn baby back to this, we pay a mortgage and a service charge and we're living in a nightmare."
In a statement, L&Q Housing Association said it was sorry for the delay in carrying out repairs, as establishing the cause has proved more difficult than anticipated.
---
Proptech and Property News in association with Estate Agent Networking.
Andrew Stanton is the founder and CEO of Proptech-PR, a consultancy for Founders of Proptechs looking to grow and exit, using his influence from decades of industry experience. Separately he is a consultant to some of the biggest names in global real estate, advising on sales and acquisitions, market positioning, and operations. He is also the founder and editor of Proptech-X Proptech & Property News, where his insights, connections and detailed analysis and commentary on proptech and real estate are second to none.