Survey Results Reveal 41.76% of Property Investors Are Strongly Concerned as Bank of England Puts Base Rate Up to 3.5%
The Bank of England has imposed its ninth consecutive interest rate hike, and the number of property investors strongly concerned is growing.
To tackle inflation, the BoE has announced a further 0.5 percentage point interest rate increase. The new base rate has risen to 3.5%, the highest rate in 14 years, a high not seen since the financial crisis in 2008. Whilst the governor of the BoE has said there are signs inflation is now beginning to come down, we can reveal that property investors are not taking such a cheery outlook.
"Strongly concerned"
Research of over 1,000 property investors produced by bridging finance broker Finbri has discovered that 41.76% of property investors are "strongly concerned" with the rate increase – with a further 21% stating they are "concerned'.
 As Stephen Clark, from Finbri, a bridging loan broker, comments, "It's not surprising the number of concerned investors has grown considering the current uncertainty in the  economy. As more property investors are looking to stop investing or sell their properties as a result of the increase, they are likely to look elsewhere for investment opportunities. Property investors have had an awful lot to process and contend with, I think the strategic decisions they've made of late are about to play out and shape the 2023 property market."
New rate will prompt investors stop investments or sell
The property investor survey also revealed how investors would react should there be further increasing interest rates. The largest response (36.16%) was to cut back on discretionary spending. But more alarmingly, nearly 30% of investors said they would stop investing in property and 25.57% said they would look to sell their properties. Other reactions to increasing rates were that investors would be unable to remortgage their buy-to-let property (24.68%) and an inability to refinance existing bridging finance (25.87%) or their existing development finance (23.48%).
An unsurprisingly mixed response from the Government and opposition
The Chancellor, Jeremy Hunt, said while he realised it was "tough" for people at the moment, "it is vital that we stick to our plan, working in lockstep with the Bank of England as they take action to return inflation to target."
Whilst Labour's shadow chancellor Rachel Reeves said this rate rise provided "further evidence that the government has lost control of the economy."
A "glimmer" that inflation is coming down?
According to Andrew Bailey, the governor of the BoE, shortly after raising the UK interest rates to their highest level in 14 years, there were signs inflation was beginning to come down. He said, "we have possibly seen this week the first glimmer that figures… not only beginning to come down, but it was a little bit below where we thought it would be, and that's very good news, but there's a long way to go".
However, most of the Bank's Monetary Policy Committee expects interest rates to continue rising at future meetings, with economists predicting a peak of 4.5% in 2023.
Should property investors look elsewhere to invest?
Nigel Green, the chief executive and founder of deVere Group, one of the world's largest independent financial advisory, asset management, and fintech organisations, says, "The Bank of England seems to be intentionally driving the UK's consumer-led economy into a deeper recession, putting households and business harder under the cosh, in order to cool inflation."
An urgent review for investors is suggested, "You should take a look at sectors that are likely to be recession-resistant, including food, energy, and financial services. In addition, in this environment, less familiar, return-enhancing asset classes should also be considered. These might include venture capital, structured products, high-dividend stocks, hedge funds, managed futures, and global equity funds." says Green.
Indeed, investment platform Shojin surveyed 700 UK adults with investment portfolios worth in excess of £10,000. They discovered a third of respondents (33%) are looking beyond traditional investment strategies due to concerns over the government's handling of the economy. However, there is uncertainty, with 60% of respondents admitting that determining the best way to access alternative asset classes is challenging.
---
---
More people are cutting out traditional estate agents to buy and sell property using social media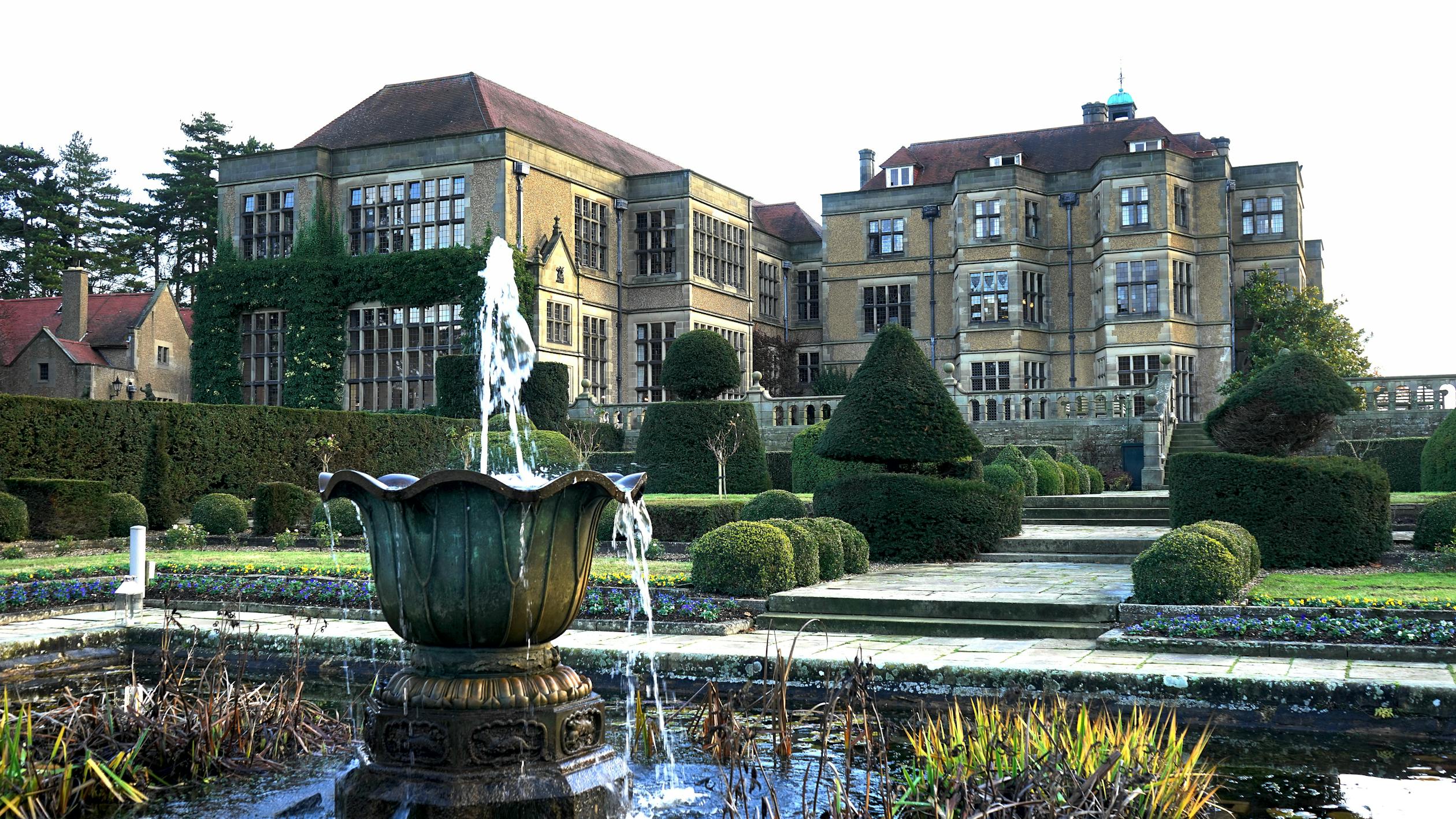 PRESS RELEASE: Soaring numbers of people are now ditching estate-agents and are choosing to buy or sell using social media instead. And the attraction is obvious – Instagram, the preferred property platform for most  often sees a listing get more than 100,000 daily impressions. 
That's more than TWENTY TIMES the 4,000 views which is reportedly what the best performing advert on RightMove can generate.
But although the rise of the Insta-agent brings obvious benefits – one expert says those entering the market this way need to be mindful of the risks.
Describing it as a virtual "Wild West", Jonathan Rolande, from the National Association of Property Buyers, says: "Social media has been helping buyers, sellers and agents for years. But the rise of the 'Insta-agent' is different. Being so image and video heavy, it relies less on one post and comments, and much more on a constant stream of engaging, visual ideas.
"People 'buy into' the person and the brand, rather than just the post. And it often encourages people to desire and buy things they didn't even know they wanted, something the rigidity of a Rightmove search won't do.
"But there are downsides. Be mindful you are effectively entering the Wild West when agents are cut out. Agents are regulated and must abide by a strict Code of Practice, a private seller does not. Also, if you are the buyer, how sure are you that you are purchasing it from the true owner? Fraud and money laundering is more likely if checks aren't being mad.
"Also, the pictures might look amazing, but is the property really anything like as described? Contrary to popular opinion, estate agents' details must be completely accurate and also include useful information on things like energy efficiency."
Mr Rolande added: "One little known fact is that an estate agent can speak directly to other agents involved in a chain, and even the solicitors. This speeds up the sales process and massively reduces the chances of a fall through. Private buyers and sellers can't do this."
Summing up what his advice to people would be, he concludes: "Instagram is an essential part of the buying and selling toolkit. I would always use a good estate agent – not to is simply a false economy. However it should be one that is flexible and forward-thinking, and if they don't have an engaging and well-followed social media following, look for a different one."
The rise of the insta-agent has led to a boom for property entrepreneurs able to create a strong, publicly visible personal brand.
It's a move towards a more American approach to selling property, where the agent is as recognisable as —if not more than— the agency itself.
One of the most successful, Million Pound Homes, has around 175,000 followers, over 1000 posts and has reportedly used Instagram to sell £20 million pounds worth of property.
Property traders are attracted to the platform due to the amount of time people now spend on social media. Worldwide, the average user spends 32 minutes a day on the app, but in the UK for the majority of "fashion and lifestyle shoppers" it's one to three hours a day, according to a 2022 survey by Statista.
Insta is influencing what we buy from fashion to food so it's little surprise it has moved into the area of houses. It's growing so fast that a number of small developers are ditching Rightmove and estate agents and selling directly to followers.
There are practical reasons for cutting out the middleman. Some experts say developers save on the 1 per cent commission they would normally pay an estate agent. Social media also allows developers to gauge levels of interest and to have far more direct engagement with potential buyers. 
And, due to algorithms, users will constantly get reminders about a house they've viewed as it will reappear on their timeline and feed.
---
Proptech and Property News in association with Estate Agent Networking.
Andrew Stanton is the founder and CEO of Proptech-PR, a consultancy for Founders of Proptechs looking to grow and exit, using his influence from decades of industry experience. Separately he is a consultant to some of the biggest names in global real estate, advising on sales and acquisitions, market positioning, and operations. He is also the founder and editor of Proptech-X Proptech & Property News, where his insights, connections and detailed analysis and commentary on proptech and real estate are second to none.