PRESS RELEASE: Fine & Country hosts Masterclass Series
Leaders share their strategies for success
Premium estate agency, Fine & Country are currently hosting a Masterclass Series, tapping into the expertise of the leading property professionals within the network. Held in London and in Leeds giving access to as much of the network as possible, the series focuses on sharing knowledge and ideas that can further enhance an agent's chances of success within the upper quartile of the property market.
Simon Leadbetter, Global CEO of Fine & Country, says: "We have a wealth of expertise and experience within our network and the Masterclass Series is an opportunity for some of our leading agents to share their stories and strategies when it comes to successfully generating more leads, winning more listings and marketing high-end properties in a competitive market."
The first instalment of the series was held on Tuesday, 17 May and saw over 50 agents attend. Some of the speakers included experienced international speaker, coach, trainer and estate agent, Jon Handford, Director at Fine & Country UK and one of the leading agents in the West Midlands. He shared his secret to consistently charging a 2.5% fee as well as an upfront marketing contribution.
Ed Casson and Simon Pelling, co-directors of Fine & Country South Essex shared their story on succeeding with the Fine & Country brand after building their business from scratch and are yet to lose a listing to a competitor.
Director of Fine & Country Turnham Green Terrace, Ben Madden discussed how he has successfully built the Fine & Country brand against strong, established competition in an extremely competitive prime London market.
And lastly, Fine & Country UK Business Development Manager, Gaven Swan covered common objectives and how best to overcome these, ensuring more listings and business growth.
Nicky Stevenson, MD of Fine & Country UK, says: "I was delighted to be able to host the event for agents across the network, coming together to learn from established Fine & Country agents who have made significant headway within the premium sector of the market. We are grateful to have the calibre of agents we have within the network, agents who are willing to give back and make a contribution to the growth and development of the network as a whole."
"We have a remarkable depth of knowledge within our network and having a series where our agents can learn from each other and expand their scope in great," says Leadbetter. "Our agents are bringing their experience from the coal face to assist both new and existing Fine & Country agents to maximise the opportunities in their marketplace. The proven techniques and strategies presented at the Masterclass Series will assist our agents to drive growth in their businesses and will help to position them as the premium agent of choose within the upper quartile of the market within their area. We look forward to seeing the next group of agents at our next event on 24 May in Leeds."
---
PRESS RELEASE: UKAA Appoints Brendan Geraghty as New CEO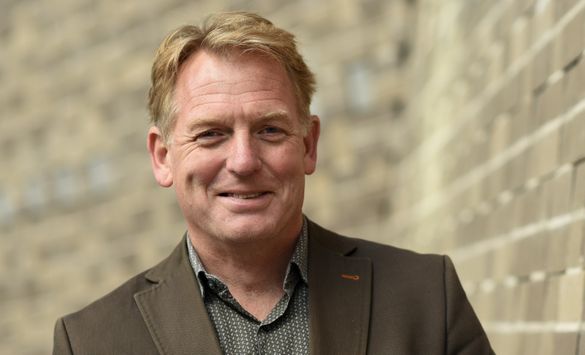 The Board of UKAA (the UK Apartment Association), the trade organisation for the UK's Build to Rent sector, has announced the appointment of Brendan Geraghty as its new CEO.
Architect, Design and Development Strategist Geraghty comes to the role with a deep understanding of the Build to Rent sector, built on roles with Centred Architecture, Optim and Geraghty Taylor Architects. Active in the sector since 2011 and a recognised Build to Rent (BTR) thought leader, Brendan has actively championed the integration of consumer culture in BTR with a 'brand before building' approach.
Combining strong conceptual and creative intelligence with a solid practical bias, Geraghty's strategic, analytical approach allows 'big picture' thinking to be supported by appropriate levels of granular detail to create inspiring and deliverable solutions. Along with his cross-sector experience and 16 years in senior project and business roles, this positions him perfectly for taking the UKAA forward.
Geraghty has already been associated with the UKAA for some time, having managed the content for the recently launched Best Practice Guide. Now, he will lead the organisation as it moves to shape the future of Build to Rent in the UK.
With over 300 members from across the sector and growing at a rate of more than 100 members per year, the UKAA serves as a single unifying and authoritative body for the urban and suburban Build to Rent sector, working with government, investors, lenders, operators, suppliers and customers to support knowledge exchange, expansion and best practice at every level.
New CEO Brendan Geraghty will be spearheading the UKAA's leadership through high quality knowledge and research, supporting the organisation to serve as the voice of the Build to Rent sector in the UK. He will also explore new relationships with others in the residential sector with an interest in Build to Rent including housing associations, co-living investors and operators, contractors and house builders as well as pressing ESG issues such as Net Zero Carbon.
Brendan Geraghty, CEO, UKAA, said: "I'm delighted and honoured to lead the UKAA into this new chapter, working to ensure the UK and our members are at the forefront of best practice in the Build to Rent sector. The potential of Build to Rent is still far from fulfilled – there is appetite for exceptional growth in the UK, particularly at a regional level. UKAA will be at the heart of that growth."
Lesley Roberts, President, UKAA, comments: "We are thrilled that Brendan has taken up the leadership of UKAA at this exciting time in the organisation's development. We look forward to the organisation's continued growth with Brendan at the helm at this pivotal time for Build to Rent in the UK."
Andrew Stanton is the founder and CEO of Proptech-PR, a consultancy for Founders of Proptechs looking to grow and exit, using his influence from decades of industry experience. Separately he is a consultant to some of the biggest names in global real estate, advising on sales and acquisitions, market positioning, and operations. He is also the founder and editor of Proptech-X Proptech & Property News, where his insights, connections and detailed analysis and commentary on proptech and real estate are second to none.