Paul Offley of The Guild: Disclosure of material information – why the changes have come into play
Compliance Officer at The Guild of Property Professionals, Paul Offley, recently spoke to James Munro, Head of the National Trading Standards Estate and Letting Agency Team (NTSELAT), about the recent changes regarding the disclosure of material information.
Offley asked Munro where the decision came from to make the changes and why now? "If you go back a number of years, you will recall the Property Misdescriptions Act, which was an attempt to regulate property descriptions in property advertising and listing," says Munro. "While it was a well written piece of legislation with a schedule that effectively listed what we are talking about today, however, the biggest drawback was that the act said 'if' you make a statement about the following particulars that is false or misleading you are committing an offence. The key word being 'if', because if you didn't make a reference to those points, you couldn't fall foul of the law. I think this led to a situation where agents weren't disclosing information because they didn't want to fall foul of the act. I believe this created a culture change, as well as an uneasy relationship between agents and conveyancers."
Munro continues: "The Consumer Protection from unfair trading regulations came in during 2008 and these transformed the whole regulation of business within the UK. They replaced the Trade Descriptions Act, and shortly after they replaced the Property Misdescriptions Act. While these Regulations are wide ranging, the biggest challenge with them is that they don't specifically mandate disclosure of information. They do introduce the concept of material information, which is the information an average person needs to make a transactional decision. This involves doing anything to do with that transaction, from picking up the phone or emailing, right through down the line prior to the contract and after the contract. It is the prior to the contract element that is important here, where the Regulations say that if you fail to disclose material information you commit an offence."
Munro adds that where this caused issues is property agents do not know what material information they were required to provide because there was no list. Housing is also probably one of the most difficult things to market and define because every property will have something that is relevant to people's transactional decision, such as restricted covenants that will legally restrict what can be done to a property. "It is no good finding out information after you have had a survey commissioned or have your mortgage in place, especially if that information would have been detrimental to your decision," he comments. "The changes are about avoiding that, and about shifting the culture within the property sector."
Offley says that new material information disclosure guidance is split into three parts, with part A specifically mentioning property portal listings and properties listed on agent's websites. "Yes," says Munro, "part A is non-optional information, which is information that will have a direct financial implication for people. We took the view that most people start their journey on the property portals and then would be referred through to an agent. The same software that drives the content on the portal, also essentially drives the content the agent's websites. Starting with the portals and making sure they are the enablers of this information and have the structures in place to display this required information was key. The onus for sourcing and adding it to the system clearly rests with the agent, however, the software needed to be changed to ensure the information could be displayed."
"How will this be regulated?" askes Offley. In reply, Munro says: "To a large degree it will be self-regulated by the portals. The hope is that in time, portals will refuse to add properties to their sites if they do not contain the required material information. It will take some time, as this is a huge culture shift and asking people to change their systems this quickly will be challenging. We are hoping, in the short term, where there a listing that does not have the required information there will be a warning highlighting the fact that the information is missing and needs to be added. In the long-term, the hope is that the portals will not host the listings at all if it doesn't meet the information requirements. Also, we are encouraging agents to report listings without the required information to either us or the portal so that action can be taken. The portals have a responsibility to display accurate information, and where something is brought to their attention, they are expected to take action."
---
New Build Resident Experience Report 2022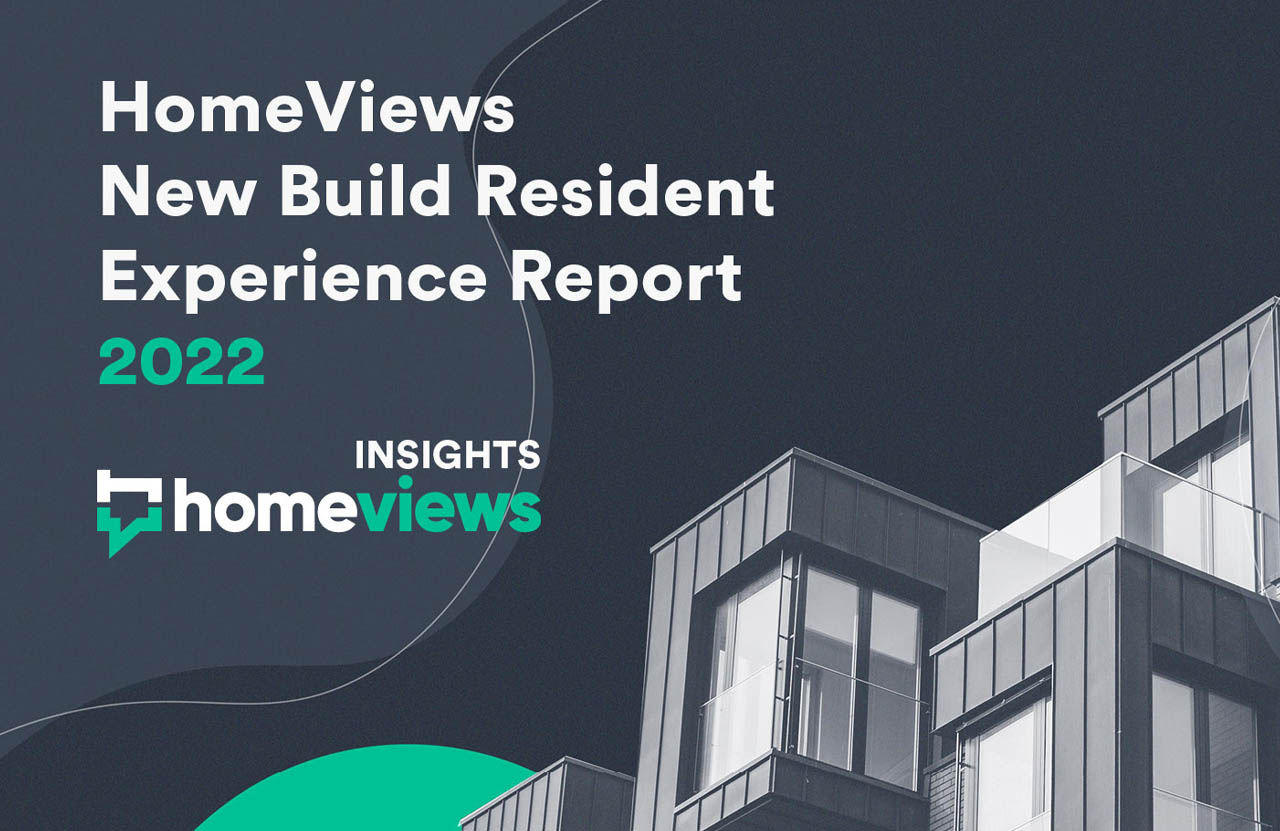 Rapid expansion has given HomeViews the UK's most detailed dataset on the new build buying and lived experiences. This report is our first-ever in-depth analysis of that data.
The result? A positive picture overall. New build owners rate their homes at 3.90 out of 5, and 79% said they would recommend their developer.
The inaugural HomeViews New Build Resident Experience Report reveals what residents really think of the UK's new homes. Data from over 12,000 carefully verified reviews covering more than 1,870 developments are analysed and segmented in a way only HomeViews can.
We look at regional variance, demographics, first time buyers, shared owners, sustainability and more. The property search and sales processes will be analysed alongside the longer-term lived experience of new build residents.
We also list the country's highest-rated buildings for a variety of criteria and discover the factors behind some of the country's lowest-rated developments.
Download your copy now to learn:
How do key factors like the sales process, build quality, value perception and placemaking affect resident satisfaction?
What is the first-time buyer experience like for new homes? How can it be improved?
How satisfied are UK residents with their new build homes?
Andrew Stanton is the founder and CEO of Proptech-PR, a consultancy for Founders of Proptechs looking to grow and exit, using his influence from decades of industry experience. Separately he is a consultant to some of the biggest names in global real estate, advising on sales and acquisitions, market positioning, and operations. He is also the founder and editor of Proptech-X Proptech & Property News, where his insights, connections and detailed analysis and commentary on proptech and real estate are second to none.