Court case highlights need for vigilance regarding Japanese knotweed
PRESS RELEASE: Many agents may have read the recently published article in the Daily Mail regarding the case where a buyer successfully sued a seller for non-disclosure of Japanese knotweed. Upon moving into the property, the new owner found the invasive and troublesome plant growing behind a garden shed and sued the vendor, leaving him will a potential court bill in the region of £200,000.
Compliance Officer at The Guild of Property Professionals, Paul Offley, says that the case is a stark reminder to agents that they need to remain vigilant and carry out a through inspection of each property they list for the invasive species. He adds that Japanese knotweed is very difficult and expensive to get rid of and can cause costly damage to a building's structure. While it may look small, the plant is capable of pushing its way through expansion joints, cavity walls and any weaknesses it finds within the structure of the home.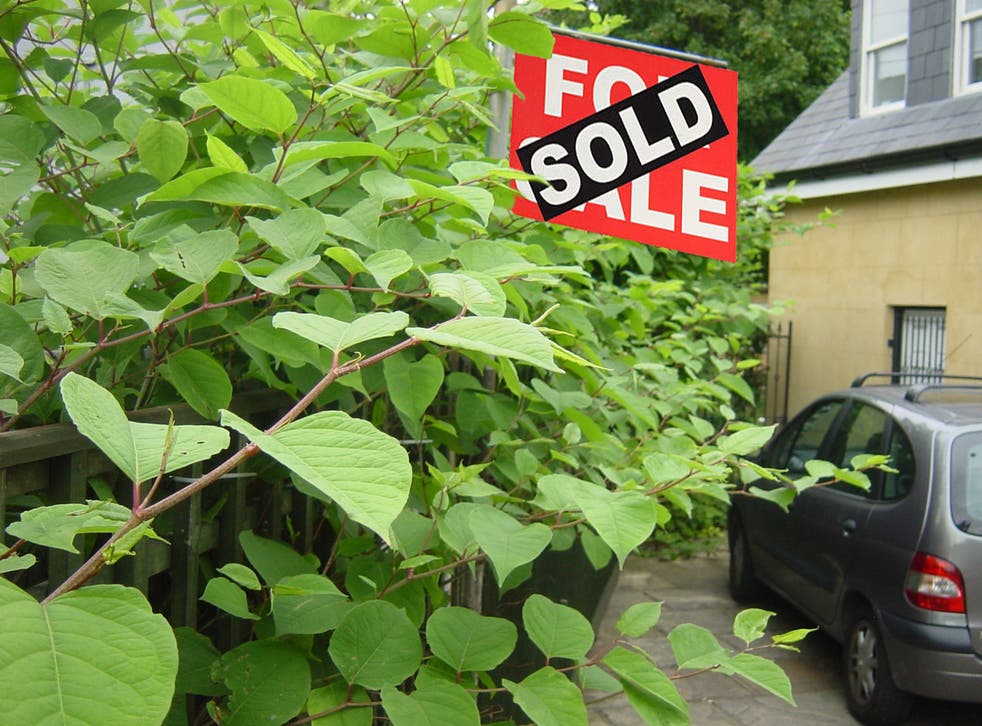 "Agents must always ensure that there is a question sent to the seller or the landlord asking if they are aware of the presence of Japanese knotweed in the property or within the area of the property. There should be the option the seller or landlord to answer either yes, no, or not known. It is imperative that the seller or landlord is made aware of the fact that if they tick 'no', when they know the property is affected, it is possible for this to be proven by a buyer and they could be sued for misrepresentation," says Offley.
Adding another skill to the list a property professional requires, Offley adds that agents should also be vigilant when walking around the garden to identify any suspicious looking plants. "There are various images available via the internet, but leaves tend to be shovel shaped and turn yellow in November and have creamy white and small flowers from August to mid-September – so agents should brush up on their Alan Titchmarsh skills," he quips.
According to Offley, provided an agent stresses the importance of this to their client, and all the other topics on a Property Information Questionnaire (PIQ) ensure information is provided and they remain vigilant, then they are doing all they can to provide accurate information for potential buyers.
---
---
Renters' Reform Bill Act to Increase Pressure on Landlords
According to research completed by Finbri, over 40% of UK landlords aren't aware of the proposed Renters' Reform Bill act that's to be voted on before May 2023.
The Renters' Reform Bill is a proposed legislation set to be voted on this Spring that will significantly impact landlords and tenants in the UK.
The main proposals in the bill are to:
scrap section 21 'no fault' evictions
create a register of landlords
introduce a private rented ombudsman to help enforce renters' rights
make it illegal for landlords and agents to refuse to rent properties to people who receive benefits
give local authorities more power to enforce and protect renters' rights
As Stephen Clark, from property bridging finance broker Finbri, says, "One of the most significant impacts of the Renters' Reform Bill is that landlords will face a significant increase in regulation, with many new requirements and restrictions on their activities. As such, there will likely be increased pressure on landlords to ensure they remain compliant with these regulations. Combined with increasing rates, this may increase landlords' likelihood of selling their investment properties."
"It is possible that these changes could also discourage potential investors from entering the private rental market."
How do landlords feel about the proposed measures?
The Renters' Reform Bill puts forward a range of measures that aim to improve the living conditions of renters and increase their rights. Finbri surveyed over 1,000 UK landlords to discover how they feel about the proposed Bill.
47.55% of landlords 'Strongly Concerned' or 'Concerned' that the reform makes it illegal for landlords and agents to refuse to rent properties to people who receive benefits
45.45% of landlords 'Strongly Concerned' or 'Concerned' that the reform stops section 21 'no fault' evictions
43.86% of landlords 'Strongly Concerned' or 'Concerned' that the reform introduces a private rented ombudsman to help enforce renters' rights
42.65% of landlords 'Strongly Concerned' or 'Concerned' that the reform requires landlords to register their property on the new property portal legally
41.45% of landlords are 'Strongly Concerned' or 'Concerned' that the reform ensures all tenants have the right to request a pet in their house, which the landlord must consider and cannot unreasonably refuse.
Whilst most responses to the proposed changes demonstrated concern, there are landlords that answered positively about the possible changes to the private rental sector. Indeed 35.16% of UK landlords said they were Optimistic (19.68%) or Very Optimistic (15.48%) about the landlord register, whilst 22.18% said they were neither concerned nor optimistic.
Key dates to be aware of:
February 2022: The Levelling Up White Paper was released by the government – in this, it reaffirmed its commitment to go forward with the Renters' Reform Bill and repealing "no-fault" Section 21 evictions.
May 2022: The government promised a Renters' Reform Bill in the Queen's Speech. It stated that the law would eliminate "no-fault" evictions under Section 21 and establish a register of landlords.
June 2022: The government released a white paper titled A Fairer Private Rented Sector – that outlined the specifics of its plans in a document for the Renters' Reform Bill. To provide tenants with the security and rights they deserve, the government must introduce this bill and enact these measures.
Spring 2023: According to the government, the Renters' Reform Bill will be introduced after the current parliamentary session. Before May 2023, it is anticipated that the Renters' Reform Bill will be discussed and put to a vote.
What will the impact be on renters?
The Renters' Reform Bill proposes to make renting fairer for tenants and will end 'no-fault eviction,' meaning landlords can no longer evict a tenant without good reason. Additionally, tenants would have increased notice periods for rent increases, thereby giving renters stronger powers to challenge them if they are unjustified.
Finbri surveyed over 1,000 UK renters and discovered 19.38% of tenants have experienced unaffordable increases in rent and a combined 73.93% are either Concerned (37.06%) or Strongly Concerned (36.86%) about rent increases, therefore increased rights over rent increases will be a relief.
Final thoughts
Our survey shows 40.83% of landlords are not even aware of the Renters' Reform Bill, and with it set to go into effect in 2023, it is essential that landlords become informed of the proposed changes and act accordingly. There is soon to be an expectation in the UK of a more secure living environment for those who rent and an increased level of protection from unfair practices.
---
Proptech and Property News in association with Estate Agent Networking.
Andrew Stanton is the founder and CEO of Proptech-PR, a consultancy for Founders of Proptechs looking to grow and exit, using his influence from decades of industry experience. Separately he is a consultant to some of the biggest names in global real estate, advising on sales and acquisitions, market positioning, and operations. He is also the founder and editor of Proptech-X Proptech & Property News, where his insights, connections and detailed analysis and commentary on proptech and real estate are second to none.