The mini-budget fallout: Coadjute, NAPB and The Guild react to Kwasi Kwarteng's announcement
Chancellor of the Exchequer Kwasi Kwarteng has revealed sweeping tax cuts in an announcement dubbed the "mini-budget", but what do leading industry voices make of them?
Iain McKenzie, CEO of The Guild of Property Professionals
"Rising inflation, interest rate hikes and the cost-of-living crisis have taken their toll on the economy and the new chancellor is betting on tax cuts to stimulate growth.
"This mini-Budget comes after the Bank of England announced that Britain was now in recession, so the Government has once again turned to the housing market to become a catalyst for economic growth.
"The cut to Stamp Duty announced today will be welcomed by people currently buying a house, but this will not solve the wider issue of affordability in the property market.
"As we saw during the pandemic, when you create incentives to buy, you see demand soar. As demand increases, the number of available properties falls, pushing house prices up. An increase in demand now would come at a time when the supply of housing is already low, with house prices already inflated beyond the budgets of many buyers.
"The housing market is intrinsically tied to the health of the economy. Home-movers spend an average of £12 billion a year on home-related purchases such as furnishings and renovation. Moving can benefit other aspects of the economy, so it is good to see action taken to energise the property market.
"The Government needs to address the issue of housing supply by making home-building a priority. The review on planning systems for infrastructure announced today could go some way towards easing the supply issue, but it relies on the Chancellor's pledge to 'get Britain building'."
---
Jonathan Rolande, spokesman for the NAPB:
"We support the proposals and the fact they are here for good, or for at least the time this Government is in power, will be welcomed.
"The new threshold of £250k truly reflects price rises and property inflation we are seeing at present in the market.
"But, on the downside, there was a lack of detail on how housing supply will be increased. That is worrying. The Government has fired a starting gun today designed to encourage a frenzy of first time buyers to try and get on the housing ladder.
"Cutting stamp duty without enough housing stock is rather like shops announcing massive sales – then leaving their shelves empty for those flooding in through the doors.
"Supply simply isn't there which means this cut could spectacularly backfire by failing to help the people it's designed to.
"The Government's Growth Plan promised to release more Government land to support housebuilding and to remove planning restrictions to boost supply. We now need to see the detail of that because it needs to go really far and wide to solve the supply crisis we have in the sector. There's also the risk we could now see house prices increase in response to the spiked demand."
---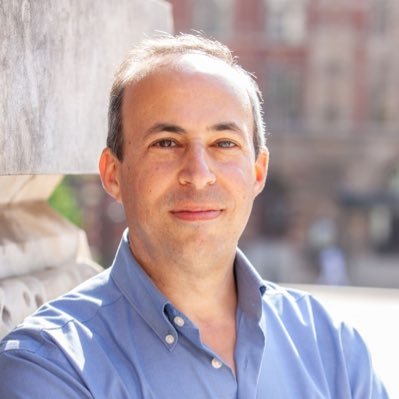 Dan Salmons, chief executive of Coadjute:
"As we've seen with previous Stamp Duty cuts, the consequence will likely be a significant spike in demand for the services of the various parties involved in the transaction process.
"Today, each and every property sale already involves an enormous amount of administration. The last time there was a Stamp Duty cut, property professionals were placed under incredible strain to complete sales within the given time frame. Despite their best efforts, there were still backlogs and delays, and inevitably there was a rise in transactions falling through.
"To avoid history repeating itself every time this happens, the property market needs to adopt new digital infrastructure. While there will always be surges and dips in property market activity, new technology has the potential to make transactions quicker and easier and reduce frustrations across the board.
"Coadjute, the company digitally connecting the UK property market, is building a solution that not only makes property transactions easier and quicker but also saves time and effort for all the parties involved. The network is quick and easy to get on and use, and could be an absolute godsend for those hard-pressed professionals hit with a wall of work.
"It also provides transparency on what is happening in real-time for all parties including buyer and seller, which is more important than ever during busy market periods when progress is slower than usual.
"This Stamp Duty announcement underlines the need for this market to have a digital infrastructure that enables it to work efficiently so estate agents and conveyancers have the tools at their disposal to make it function at all times, particularly during periods of higher demand and activity."
---
---
A Quarter of Borrowers Will Not Be Able to Afford Their Mortgage if Interest Rates Hit 5%, Anthony Ward Thomas Attitudes to Moving Survey Finds
PRESS RELEASE: Successive interest rate rises, combined with soaring bills, are causing concern among borrowers as to how high they will go and whether they will be able to afford their mortgages.
With the Bank of England widely expected to raise interest rates again this week for the seventh time since December, those who don't have fixed-rate mortgages, or whose fixed-rate mortgages come to an end over the next 12 to 18 months, are worried as to how much their home loan will cost them.
Indeed, 25 per cent of borrowers think it somewhat unlikely or very unlikely that they will be able to afford their payments were interest rates to hit 5 per cent, according to the quarterly Anthony Ward Thomas Attitudes to Moving survey. A further 13 per cent didn't know whether they would be able to pay their mortgage in this scenario.
Unsurprisingly then, the prospect of 50-year mortgages got the thumbs up, with longer terms meaning lower monthly payments. More than a third of respondents interested in buying a new home said they were very or somewhat likely to opt for a 50-year mortgage if it improved affordability.
The threat of further rate rises is not putting off all home movers, however, with nearly a quarter (24 per cent) of respondents still planning to move within the next year. Indeed, respondents remained bullish about the prospects for the market, with 67 per cent confident that property prices would either remain the same or rise over the next year. Only 15 per cent thought prices would fall, while 18 per cent didn't know.
The Anthony Ward Thomas Attitudes to Moving survey asked 2,000 members of the public a range of questions about their own home moves as well as their opinions on topical issues impacting the housing market such as interest rates.
Anthony Ward Thomas, founder of Anthony Ward Thomas removals, says: 'The soaring cost of living is a growing concern. Interest rates are rising as the Bank tries to control runaway inflation, with borrowers worried as to how high they will have to go. Throw in higher energy, fuel and food bills on top of higher mortgage costs and it is no surprise that people are increasingly uneasy.'
---
Proptech and Property News in association with Estate Agent Networking.
Andrew Stanton is the founder and CEO of Proptech-PR, a consultancy for Founders of Proptechs looking to grow and exit, using his influence from decades of industry experience. Separately he is a consultant to some of the biggest names in global real estate, advising on sales and acquisitions, market positioning, and operations. He is also the founder and editor of Proptech-X Proptech & Property News, where his insights, connections and detailed analysis and commentary on proptech and real estate are second to none.