Canopy launches renter credit score subscription service
PRESS RELEASE: Canopy has launched CanopyGrow, a subscription service designed specifically to help renters grow their credit score.
71% of renters in the UK are building towards homeownership with 25% of aspiring homeowners having been rejected for a mortgage due to poor credit history. According to industry research, the difference between a 'good' and 'excellent' score can be £45,672 on the average mortgage.
The CanopyGrow subscription service, which costs £7.99 per month, includes:
Rent Tracking – allowing renters to make their biggest expense count by reporting their monthly rental payments to all three of the UKs Credit Reference Agencies (Equifax, Experian and TransUnion), proving they pay on time, in full every single month
Clever Credit – turns subscription payments into a risk-free credit agreement that is reported to the bureaus to show regular payments are being met. This in turn will help to boost a renter's credit score as repayment of credit forms a major part of a credit file
Credit Profile – renters will be able to view detailed insights on what is holding them back, what they are doing well and what needs improving. It will also give access to personalised advice on actions to take that will improve a credit score powered by Equifax.
The CanopyGrow subscription service helps identify ways to uncover and provide information of good money habits to Credit Reference Agencies which could improve an individual's credit score within hours, rather than months – all of which is built into the CanopyGrow credit builder subscription.
Chris Hutchinson, CEO of Canopy, said: "It is astonishing that renters spend so much of their monthly income on rent, yet that is virtually invisible when a credit score is created. It's just not right.
"A core part of our mission at Canopy has always been simple: to support renters in building their financial health. And our innovative new subscription, CanopyGrow, not only helps renters build their credit score, but it helps them to do it fast. One of the innovations that is being worked into CanopyGrow helps nearly two third (63%) of renters improve their score immediately by an average of 24 points. There is a common misconception that a credit score takes years to build, this is simply not true anymore.
"We have identified ways to uncover and provide additional information to credit reference agencies that allow people to prove that they are trustworthy borrowers who deserve a higher score. Via the Rent Tracking, Clever Credit and Credit Profile services within Canopy Grow, we are boosting scores from day one and actively nudging people to do more to grow their credit score, while providing details of things that could impact their score.
"Our ethos has always been to innovate for renters, but through our work we are also bringing benefit more widely to the housing market, whether that be for landlords or letting agents too. Rewarding a renters' positive behaviours means they are more likely to be great tenants, so everyone benefits from CanopyGrow."
Mark Bratley, sales director at Equifax, added: "Now more than ever, renters in the UK are feeling the effects of the cost of living crisis. Canopy has smartly identified a way for tenants to take positive steps in improving their credit scores and their financial wellbeing as a result, something that Equifax shares a strong focus on. Through the key pillars of Canopy's new subscription CanopyGrow, tenants can see the improvements that such positive behavioural changes can make to their credit scores and in turn, potentially save in interest payments when applying for credit in the future."
---
---
NAPB: National awareness campaign needed to help combat "mould epidemic"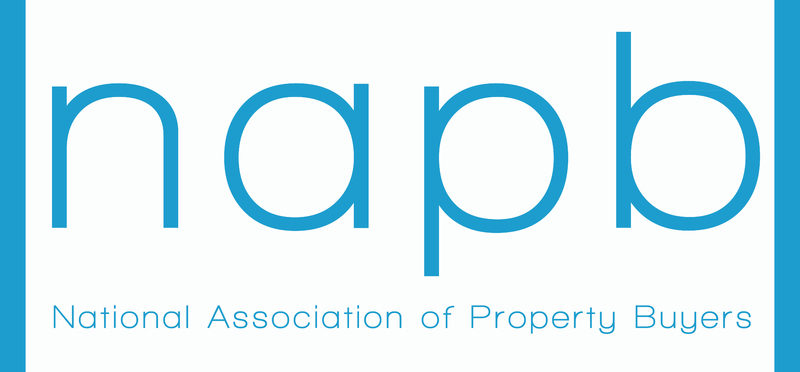 PRESS RELEASE: HOMES across the UK are under increasing threat from a "mould epidemic" due to the cost of living crisis, a property association has warned.
The National Association of Property Buyers (NAPB) say a Government led awareness campaign is needed to combat the issue, which contributed to the death of two-year-old Awaab Ishak.
NAPB spokesman Jonathan Rolande fears the pressure of rising bills will lead to many Brits keeping their heating off which can make the problem worse. He said: "Winter is one of the worst times for mould growth – due to condensation and damp conditions. 
"It's bad enough most years, but this year, with the pressure on many people's budgets, it looks set to be worse than ever for many.
"Not treating mould can have deadly and tragic consequences and the NAPB would back a public awareness campaign to ensure the millions of people at risk from this epidemic have access to advice on how to deal with it."
Mr Rolande's warning comes weeks after new figures revealed the extent of damp and mould problems in the social housing sector. In 2021-22, 3,350 complaints and inquiries about damp, mould and leaks were received by the housing ombudsman, compared with 1,993 the year before.
Last week Michael Gove launched a crackdown on councils and housing providers supplying mould-infested homes after a two-year-old died from severe respiratory problems with fungus in his blood and lungs. His warning came after tragic Awaab Ishak died from "chronic exposure to harmful mould" a few days after his birthday in December 2020 at his parent's flat in Rochdale, Greater Manchester.
Following days of mounting pressure from the child's family, ministers and MPs, the boss of the housing association responsible for the uninhabitable flat was sacked from his £185,000-a-year post on Saturday. Gareth Swarbrick was ousted from his position "with immediate effect" as chief executive by the board of Rochdale Boroughwide Housing (RBH) after refusing to voluntarily step down.
With fears growing about the impact mould can have on people's health, here, Mr Rolande offers his expert advice on how best to combat the problem:
Open Windows
While it's tempting to batten down the hatches until spring, try to ventilate your house as much as possible. Kitchens and bathrooms are at the highest risk of developing mould, so when cooking or having a shower, open a window or two for a short time to help the moisture flow out of the house instead of building up. Alternatively, have air vents retro-fitted into your windows if you're concerned about letting the heat out.
Keep Doors Shut
Since kitchens and bathrooms are the most common sites for mould, try to confine excess moisture to those rooms when in use. For instance, don't leave the bathroom door open while having a shower or bath. If you do, the steam will travel around the house more freely, potentially causing mould problems in other rooms. Over time, condensation can build up on walls in your hallway or landing, leading to mould growth.
Clean Carpets
If you notice a musty, unpleasant odour in carpeted rooms, it's important to take action. While invisible to the naked eye, mould could be spreading right under your feet.
Prevention is the best cure, so invest in high-quality carpet padding with anti-microbial properties. While this can be a little more expensive, it will save you money and hassle in the long run if you are unfortunate enough to have a mould breakout.
Make sure to vacuum carpets regularly, and get them professionally cleaned once a year to ensure they're mould free.
Check For Leaks
While the use of household appliances such as kettles and showers can cause moisture build-up, it's worth checking your house thoroughly for any leaks or cracks that could be bringing excess moisture into the home.
Common spots that should be checked include under sinks, behind toilets, around your washing machine and dishwasher and under radiators. If you find a leak, call a plumber. Mould in ceilings can also be caused by blocked drainpipes.
Clear the Clutter
 We've all heard of doing a 'spring clean', but winter is probably a better time to throw away or recycle old bric-a-brac and clothes. The more belongings we have, particularly stuffed in cupboards and wardrobes, the less space air has to circulate – and air circulation is vital for controlling mould growth.
As the colder months start to creep in, spend a day clearing your house of unwanted clutter. You won't regret it!
Don't Dry Clothes Indoors
It may be tempting to put your clothes on a clothes horse or radiator to dry them indoors, but without ventilation, the moisture will evaporate from the clothes and settle on the ceiling and walls, contributing to your mould problem. Consider investing in a tumble dryer instead, and if that's not possible, open plenty of windows when airing your clothes.
Clean Extractor Fans
Over time, extractor fans in your kitchen or bathroom can become clogged and lose power. Keep them running smoothly by having them serviced and cleaned regularly. Extractor fans are essential for filtering humidity and bad odours outdoors.
Use a Dehumidifier
Dehumidifiers drastically reduce humidity levels, making your home less hospitable to mould, mildew and dust mites. The first time someone runs a dehumidifier in their home, they may be surprised to see just how much water it collects from the air. Some can gather up to 20 litres. This is typical of the first use, but if used regularly, moisture levels in the air will drop.
---
Proptech and Property News in association with Estate Agent Networking.
Andrew Stanton is the founder and CEO of Proptech-PR, a consultancy for Founders of Proptechs looking to grow and exit, using his influence from decades of industry experience. Separately he is a consultant to some of the biggest names in global real estate, advising on sales and acquisitions, market positioning, and operations. He is also the founder and editor of Proptech-X Proptech & Property News, where his insights, connections and detailed analysis and commentary on proptech and real estate are second to none.