Halifax: "House Prices Will Fall further."
A new report reveals that UK house prices fell at the sharpest pace in almost two years last month as rising mortgage rates and a gloomy economic outlook took their toll.
According to figures released by Halifax, prices fell 0.4pc in October – the third decline in four months. The annual rate of growth fell to 8.3pc from 9.8pc.
The figures echo numbers from Nationwide, which last week said prices fell 0.9pc – the most since the start of the pandemic.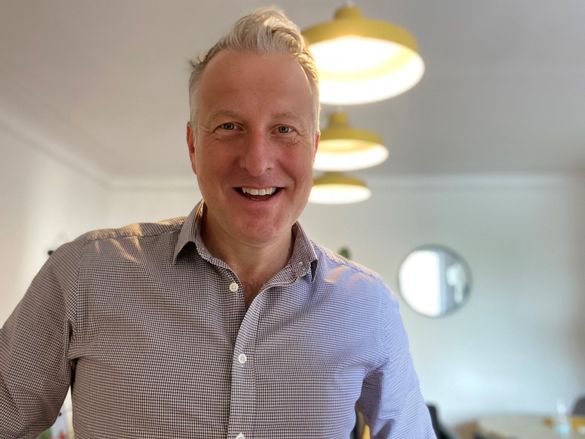 Commenting on these figures, Jonathan Rolande, from the National Association of Property Buyers, said: "Today's reduction is, in itself, fairly small. It amounts to just over £1000 off an average home, but the reduction follows a 0.1% drop in September and shows we are heading in the wrong direction.
"What really concerns me isn't this drop itself, but what might lie ahead of us. I fear much worse is to come and that house prices will fall further and faster next month.
"In recent weeks the housing market has been rocked by financial events including the fallout from the mini-budget in September. The mini-budget disaster and led to much higher borrowing rates, but those lucky enough to already have a mortgage in place would have had it honoured at the old, lower rate.
"Today's figures don't yet show the true impact and for that we need to wait two or three more months. I'm concerned that these figures could prove to be worse still."
"Property is still a lot more expensive than it was a year ago – over 8% more in fact but this could be quickly eroded by further monthly falls.
"We are now in danger of seeing those people who bought property during the summer with homes worth less than they paid. Lack of confidence in the market can quickly spiral and price drops can become a self-fulfilling prophecy. I hope that we now have a period of some stability and a measured budget in mid-November that gets the property market back on track."
Kim Kinnaird, director of Halifax Mortgages, said: "The rising cost of living coupled with already stretched mortgage affordability is expected to continue to weigh on activity levels.
"Economic headwinds point to a much slower period for house prices."
---
---
Berkeley launches its innovative immersion room
PRESS RELEASE: At luxury development West End Gate in West London, Berkeley has launched its innovative immersive sales and marketing experience, believed to be the first of its kind in the UK. The Immersion Room is a multi-sensory, digital environment that showcases the superb homes, world-class amenities, and luxury lifestyle on offer at West End Gate.
Working in collaboration with computer generated image specialists Millerhare Limited, media production company Palladian and branding experts Placebrand, Berkeley has delivered the most complex digital installation ever undertaken by any of the expert team involved.
Paul Vallone, Divisional Managing Director Berkeley comments: "At Berkeley, we're always looking for new and innovative ways to exceed expectations for our discerning buyers. The pandemic accelerated the transition to digitally led sales and marketing strategies however nothing truly compares to visiting a development in person.
"With the Immersion Room at West End Gate, our customers are experiencing an exceptional combination of both; the technology enables us to share our vision – from an early stage of construction – for a luxury West London development in a way nothing else could. The final result is an immersive, multi-sensory experience which has proved extremely popular with visiting customers; there is nothing quite like this on the market, that captures the essence of what West End Gate offers in such an all-encompassing, sensory way. It truly needs to be seen to be believed."
Unlike one-on-one virtual reality headsets, the Immersion Room is a shared experience; it excites and ignites real emotion, and generates a sensation of movement in a way that cannot be achieved through traditional marketing assets.
Innovative technology
Many other immersion rooms and experiences rely on LED screens, which can often be uncomfortable on the eye, caused by an inferior pixel grid to laser alternatives. At West End Gate however, the clear, rich picture is achieved instead by coating the walls, ceiling and floor in luminescent, reflective paint onto which 6k lasers project the stunning visuals. The projectors installed had yet to be launched to market when the immersion room was commissioned in 2021, making this technology particularly ground-breaking.
The visuals, a combination of computer-generated animation and real footage filmed with a 11K camera system and drone, are supported by a state-of-the-art 7.1 surround sound system, encompassing speakers to the rear, sides, front and centre for a superior audio experience.
Usually, an experience of this quality and type would require substantial storage space; however, this pioneering equipment is powered by a system no larger than an at-home games console.
Concept
The project took around nine months to complete, from initial planning through to construction and installation.
The storyboard for the experience was created by Monkeyshine, recognised for their expertise in animatics and storyboards for TV and film production. Usually busy working on Hollywood blockbusters, including James Bond: No Time to Die and Jason Bourne, the West End Gate Immersion Room was the first commission the company had undertaken for the property sector. The storyboard was created to plan and understand how the viewer would experience the blend of animation and recorded footage, frame by frame, guiding the transitions during the editing process.
Jonathan Maris, the storyboard artist, comments: "This is the first time we have worked on a project like this for the property industry but it was ground breaking. We also normally have just one screen to work with, so the addition of screens above, below, and next to the main screen was lots of fun and created huge opportunities to be creative in the storyboard process. The Immersion Room at West End Gate is truly revolutionary – this is undoubtedly the future of luxury property marketing."
When the storyboard was agreed, the outline for the film was initially mocked up on a flat screen then tested on an oculus headset to gauge the scale of the visuals. Millerhare, Palladian and Placebrand worked collaboratively and closely to stitch the footage and animation together frame by frame – the editing process took almost four times longer than it would with a standard film shown on one screen – and to create the flawless transitions of the resulting motion picture.
Berkeley is now working on an enhanced version of the Immersion Room ahead of the launch of a new phase in Autumn 2022, which will push the technology further and deliver immersive elements that are even more engaging for visitors.
Paul Vallone comments: "The Immersion Room already delivers a new direction for luxury property sales, but the technology is emerging quickly, and we will evolve this experience along with it. As in other areas, not least our community placemaking and sustainability credentials, Berkeley is an industry leader in digital innovation."
---
Proptech and Property News in association with Estate Agent Networking.
Andrew Stanton is the founder and CEO of Proptech-PR, a consultancy for Founders of Proptechs looking to grow and exit, using his influence from decades of industry experience. Separately he is a consultant to some of the biggest names in global real estate, advising on sales and acquisitions, market positioning, and operations. He is also the founder and editor of Proptech-X Proptech & Property News, where his insights, connections and detailed analysis and commentary on proptech and real estate are second to none.