Over 50% of Property Investors Set to Further Invest in 2023
PRESS RELEASE: Over 50% of property investors set to further invest in 2023 The uncertainty of the UKs economic stability is now becoming an increasingly prominent factor for those operating in the real-estate market, despite this, over 50% of property investors are looking to further expand their portfolio in 2023.
A recent survey of over 1,000 property investors completed by bridging finance broker Finbri, has discovered that despite economic uncertainty in the UK, 50.45% of all investors are planning to make further purchases in 2023 and there is even more activity planned by more experienced investors.
There is also likely to be an increase in investment property availability too as 23.07% of investors with less than 5 properties have said that increasing interest rates would cause them to sell their properties. In contrast, 67.92% of more experienced investors with over 5 investment properties, do plan to invest further in 2023.
As Stephen Clark, from Finbri, a bridging loan broker comments, "This report shows that there's likely to be a marked difference between the investment strategies of smaller Vs. larger property investors in 2023. Fueled by recent tax, legislative, and economic challenges the smaller private landlords are facing significant problems – not least of all the successive interest rate hikes experienced this year. In essence the smaller investors look more likely to sell and the larger ones are looking to capitalise on that opportunity."
What advantages does property investment provide?
As over half of UK property investors are looking to expand their portfolios in 2023, many benefits would have been considered to determine if this would be worthwhile – a few of these benefits include:
Capital appreciation: Property prices are predicted to drop by 5-10% in 2023 – and with many homeowners struggling to obtain a mortgage and repossessions on the rise, the increasing number of properties available on the market will be a prime opportunity for investors to expand their property portfolio. As the economic situation improves, prices are expected to increase by 2% in 2024 and 4% in 2026.
Additional income: With rental demand on the rise, tenants are often willing to pay a premium for good quality properties in desirable locations. Experienced investors will be able to take advantage, hoping to achieve high yields (the amount of rent as a proportion of the property value). The average rental yield in the UK is 4.71%, but this varies from location to location and researching where the highest yields are will provide investors with a strong indication with where they should be looking to expand their portfolio.
However, there are some potential risks to be aware of:
Mortgage rates: As mortgage rates are hitting their highest levels since the financial crisis in 2008, quarter of property investors have said they would struggle to remortgage or refinance if interest rates rise sharply. The increasing rates are a growing concern with investors with many banks expected to tighten mortgage lending for UK property.
Competition: However, it is possible that the property investment market could become more competitive as more people look to buy. With increased competition, investment property prices could increase.
Where are the investment hotspots?
Locations that have undergone considerable rehabilitation, such as Slough, often have a robust housing market with favourable capital growth rates and high rental demand. Some of the favourable investment hotspots include:
Slough: Located about an hour west of London with access via the M25 and M4, Slough is great for commuters. Redevelopment is ongoing and is home to big businesses such as Samsung and Microsoft. The average house price in Slough is around £375,117, with a typical rental yield of 3.7% – with a predicted growth rate of about 10%.
Liverpool: Named 3rd best city in the UK for property investment returns (behind Manchester and London). An ideal residential area with a thriving population and strong demand for rental property, student accommodation, short-lets and homes for professionals. The average house price in Liverpool is around £202,242, with a typical rental yield of 5.48% – with a predicted growth rate of about 18.9%.
Aberdeen: Home to a thriving energy industry, including a strong presence of oil and gas mega-companies such as Shell and Chevron. Prices are predicted to stay low in Aberdeen for a while, however, they have grown 1.4% recently and are expected to increase further. The key to investing in property in Aberdeen right now, is to get in early before prices increase further. The average house price in Aberdeen is £197,738, with a typical rental yield of 4.6% – with a predicted growth rate of about 10%.
Burton: With a population of over 72,000, the market town of Burton has a good property market. Burton is considered to have a high level of potential based on yield and capital growth possibilities. The average house price in Burton is £204,104, with a typical rental yield of 3.7% – with a predicted growth rate of about 10%.
Bolton: An up-and-coming location, Bolton is a location hotspot in Greater Manchester. As a growing cultural setting with a growing population (currently around 280,000, but expected to grow to over 300,000 over the next 20 years), there's set to be growing demand over the forthcoming years. The average house price in Bolton is £375,117, with a typical rental yield of 8% – with a predicted growth rate of about 22.3%.
Reading: A pro-business town that's ideally situated for commuters to London. The new Elizabeth line has further increased the excellent transportation infrastructure. Home to 174,000 with, many affluent people, Reading has been named the most prosperous area in the UK outside of London. A great investment location. The average house price in Reading is £439,629, with a typical rental yield of 3.16% – with a predicted growth rate of about 7.57%.
While looking at the developing areas that are considered hotspots for property investment, determining the exact location has a significant impact on rental yields. Typically, rental properties in close proximity tend to command higher yields of 5.2% where other properties only achieve 3.9%. Experienced developers will be better suited to identifying the locations expected to yield high returns, and understanding the appropriate times to invest in the real-estate market.
Final thoughts
Property investment can be a great way to diversify your portfolio and generate additional income, but it's important to research to discover which locations are better for investment. Keep an eye on interest rates, as they are expected to rise over the next few years, and be aware of developments in the market that could make it more competitive.
---
---
Fine & Country Holds Recruitment Open Evening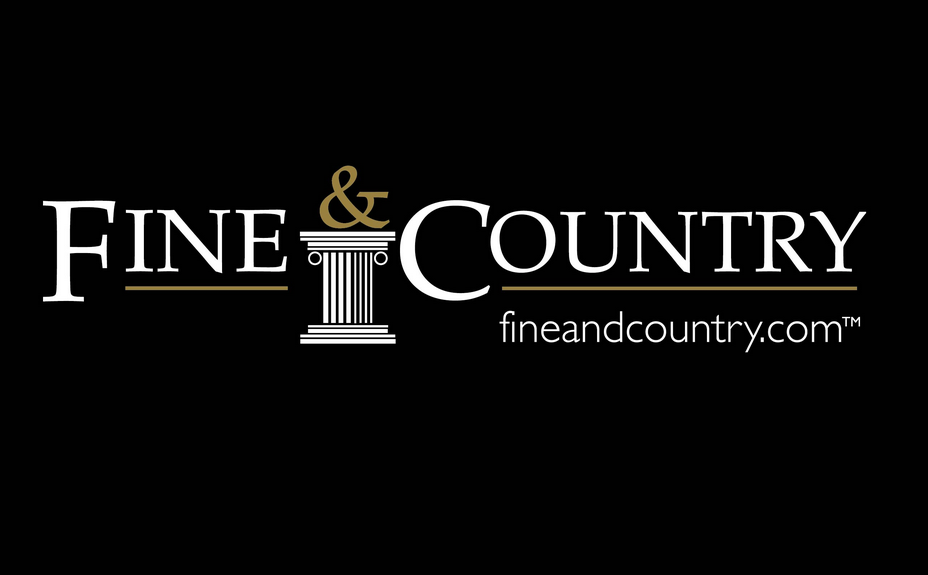 Rapidly growing premium estate agency brand, Fine & Country, is holding a Recruitment Open Evening in their flagship office on Park Lane in Mayfair, London. The event will be held on Tuesday 7th February from 6pm and will provide networking opportunities over welcome drinks. The event encourages attendance from prospective recruits within any area of agency, any locale in the country and any level in their property career, from sale progressors to office administrators, to directors and associates.
Nicky Stevenson, Managing Director of Fine & Country UK, says: "The last 12 months has seen Fine & Country grow their market share in the £1m+ market at 38.97%, we are the number one brand for growth in this price point*. Fine & Country locations across the UK are well equipped to thrive in 2023, with all the tools they need to be able to tackle the year ahead. We deliver to our network all the branding, marketing, technical support, and widespread exposure needed to create clear points of differentiation over the competition, allowing our agents to focus on building their portfolio of unique premium properties. As we continue to grow, we invite those interested in learning about a career with Fine & Country to join us in London on the 7th of February.
"The event is set to be an inspiring affair, with a drink's reception offering the chance for candidates to network with Fine & Country business owners and Head Office staff to discover more about the brand, the culture and understand the career opportunities available. We are looking for applicants who are motivated by creating their own success, and who love exquisite property and want to work alongside likeminded people for a multi-award-winning premium brand in the lucrative upper-quartile of the property market," she adds.
Fine & Country UK Business Development Manager, Gaven Swan, commented that the Open Evening was sure to generate some astute conversations between industry professionals. "I am looking forward to hosting this event in our London Head Office next month, the opportunities on offer and the networking potential are bountiful. One of the career options I am particularly passionate about is our Associate offering. Becoming a Fine & Country Associate enables our agents to have the freedom of being their own boss, with the backing of a prestigious global brand and infrastructure, enabling them to take their careers to the next level. I hope to see many ambitious and eager people join us in February!"
Registration via RSVP is compulsory for this event, please register through the Fine & Country Careers site or get in touch at events@fineandcountry.com if you have any questions.
---
Proptech and Property News in association with Estate Agent Networking.
Andrew Stanton is the founder and CEO of Proptech-PR, a consultancy for Founders of Proptechs looking to grow and exit, using his influence from decades of industry experience. Separately he is a consultant to some of the biggest names in global real estate, advising on sales and acquisitions, market positioning, and operations. He is also the founder and editor of Proptech-X Proptech & Property News, where his insights, connections and detailed analysis and commentary on proptech and real estate are second to none.