43% of property professionals ignore rising threat of money laundering fines
Over a third (36%) haven't reviewed the sanction list in the last month
Training staff on the latest regulations identified as weakest part of anti-money laundering process
PRESS RELEASE: Almost half (43%) of property professionals are not improving their anti-money laundering (AML) processes because they either don't care or don't think they will get fined. That's according to a survey from anti-money laundering tech scaleup, First AML, which surveyed 250 real estate professionals across the UK.
Britain has been named a 'global hub for money laundering' with new figures revealing that property worth £1.5billion has been bought by Russians with Kremlin links or facing corruption allegations. Despite this, First AML's survey revealed that over a third (36%) of real estate professionals haven't reviewed the sanction list in the last month.
Worryingly, the research found that nearly half (48%) have identified an instance of suspected money laundering in the past three years. Alongside this, 59% of respondents are not completely confident in their AML procedures.
Despite the growing threat, 42% of respondents said they are considering cutting their compliance budget in light of the expected recession. However, this is unsurprising when maximising profitability was ranked as the highest business priority, while protecting their reputation was identified as the lowest priority.
Simon Luke, UK Country Manager at First AML, commented: "Property professionals need to be more vigilant when it comes to their anti-money laundering processes. Turning a blind eye because they believe the severity of fines is small or inconsequential is a very dangerous mindset. It's time for the real estate sector to ensure they have a robust process in place in order to prevent dirty money from passing through their systems."
When asked what they believed was the weakest part of their AML process, the majority of property professionals surveyed said training staff on the latest regulations (29%). This was closely followed by document collection for individuals and companies (24%) and getting staff to actually follow procedures (23%).
To become more compliant, 78% are implementing technology. Alongside this, 60% are looking to increase budgets for emerging tech and implement AML software in 2023 to avoid AML non-compliance fines.
"The sector needs to reassess its priorities. And that means implementing innovative technology solutions that can not only reduce costs and the administrative burden of compliance, but also ensure businesses are doing the right thing," Simon continued.
On a positive note, 82% of real estate professionals say money laundering has become a greater focus in 2022, with the majority saying this is because of an increased focus on customer transparency and ethical customer onboarding (60%).
---
---
NAPB: Reaction to reported rebellion – "Stop squabbling, start building"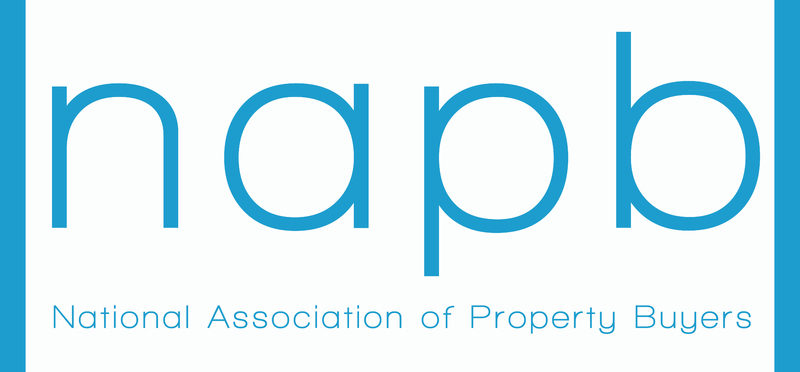 PRESS RELEASE: The Government has been urged to "stop squabbling" over house-building targets.
The National Association Of Property (NAPB) says the growing threat of a backbench rebellion over the issue has come "at the worst possible time".
According to reports today, some 47 Conservative MPs have signed an amendment to the Levelling Up Bill which would ban mandatory housing targets in England.
Commenting on the row, Jonathan Rolande, from the NAPB, said: "This is the last thing the property market needs right now. There's enough uncertainty and concern over house prices and the lack of available homes. What we need is a clear plan for house building which will put us on a path to better supporting those who rightly want to own an affordable property. We'd urge Ministers to stop squabbling, start building and focus on solving the house supply crisis as soon as possible.
"We've seen a conveyor belt of Housing Ministers come and go in recent years, and at times it has been hard to keep up. I feel that in Michael Gove that we now have a potentially really good Minister in place, but he needs to be able to get on and deliver."
Mr Rolande also said that local authorities needed to be given more powers to build on brownfield sites.
"Councils should urgently look at developing on brownfield sites," he said. "There are around 160,000 acres of these – especially those over which the council has some control. Building varied housing on these sites would relieve much of the pressure being felt in the property market. However, because of worsening market conditions and higher borrowing costs, we will begin to see private developers hold back on building until things look economically brighter, making the problem worse. A council and government-backed house building program would be a solution, albeit a tricky one politically."
Mr Rolande's comments come as the government looks set to delay a vote on its house-building plans amid the threat of a backbench rebellion.
Some 47 Conservative MPs have signed an amendment to the Levelling Up Bill which would ban mandatory housing targets in England. The vote had been due to come on the second day of the bill's report stage, which is scheduled for Monday.
One government source reportedly told the BBC it "may slip" but was still expected before Christmas. The source blamed it on a "congested parliamentary timetable" due to votes on last week's Autumn Statement. Housing Secretary Michael Gove had been expected to meet Conservative MPs in an attempt to head off the brewing backlash.
Downing Street earlier said it remained committed to the target of building 300,000 homes a year by the mid 2020s. The Levelling Up Bill is a piece of flagship legislation intended to deal with regional inequalities, but also contains a number of planning measures.
An amendment signed by the 47 Tory MPs would ban government-calculated housing targets from influencing planning applications.
It would also scrap the current system under which local councils have to maintain a rolling five-year stock of land for future development. Other amendments tabled by rebels would create stricter time-limits for developers granted planning permission to start building.
Mr Rolande added: "It is easy to step back and see how this mess has evolved. A blend of nimbyism, environmental concerns and push-back following inappropriate previous developments, have led to a potential impasse.
Top-down targets are a useful incentive to get things done but may also force the hand of councils to develop where there is legitimate local objection. The problem is, invariably there is local objection in some form to most developments which can block perfectly valid plans. Politicians now have the task of squaring this circle – and they need to get on and do just that."
---
Proptech and Property News in association with Estate Agent Networking.
Andrew Stanton is the founder and CEO of Proptech-PR, a consultancy for Founders of Proptechs looking to grow and exit, using his influence from decades of industry experience. Separately he is a consultant to some of the biggest names in global real estate, advising on sales and acquisitions, market positioning, and operations. He is also the founder and editor of Proptech-X Proptech & Property News, where his insights, connections and detailed analysis and commentary on proptech and real estate are second to none.